Class of 2024 Senior Portraits: 10/17-10/20
Class of 2024 get your smiles ready! Senior portraits will be taken from Tuesday, October 17-Friday, October 20 in the LaPenta School of Business, Room 29-112A.
Schedule your spot at www.ouryear.com using school code 59063.
Please contact the Center for Student Engagement at studentactivities@iona.edu with any questions.
Undergraduate and Graduate Commencement Ceremony
Friday, May 19, 2023, 10 a.m.
Mazzella Field
Iona University celebrated our 79th annual Iona University Undergraduate and Graduate Commencement Ceremony on Friday, May 19, 2023, on our New Rochelle campus.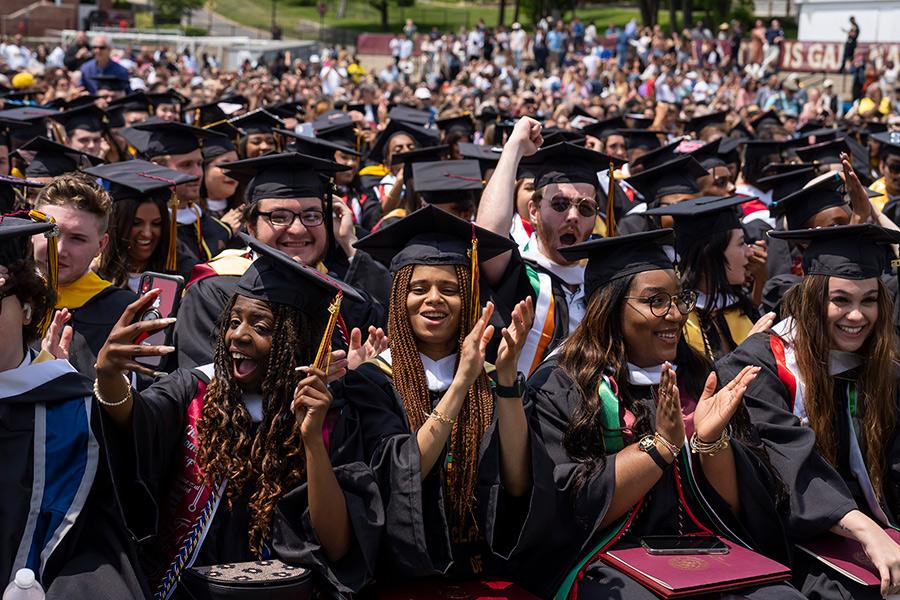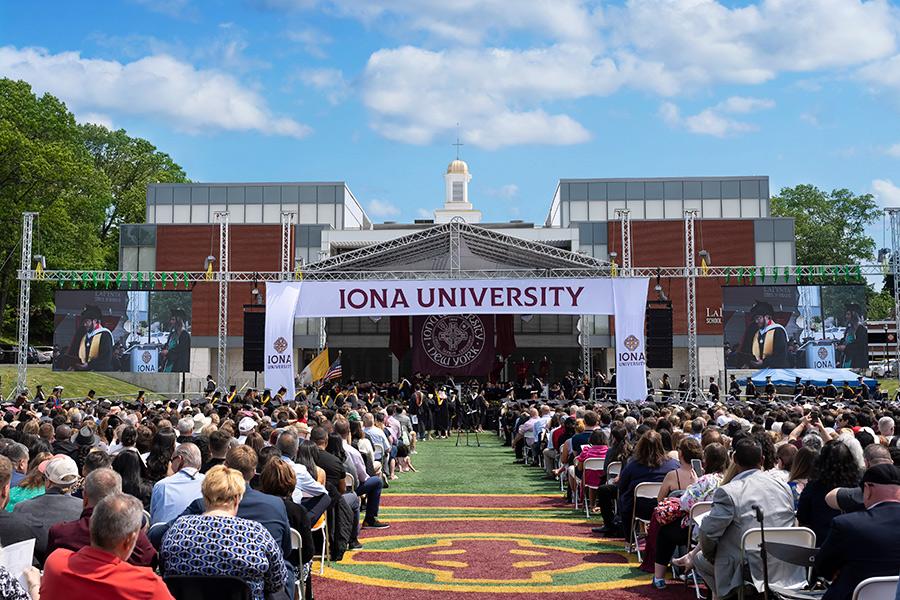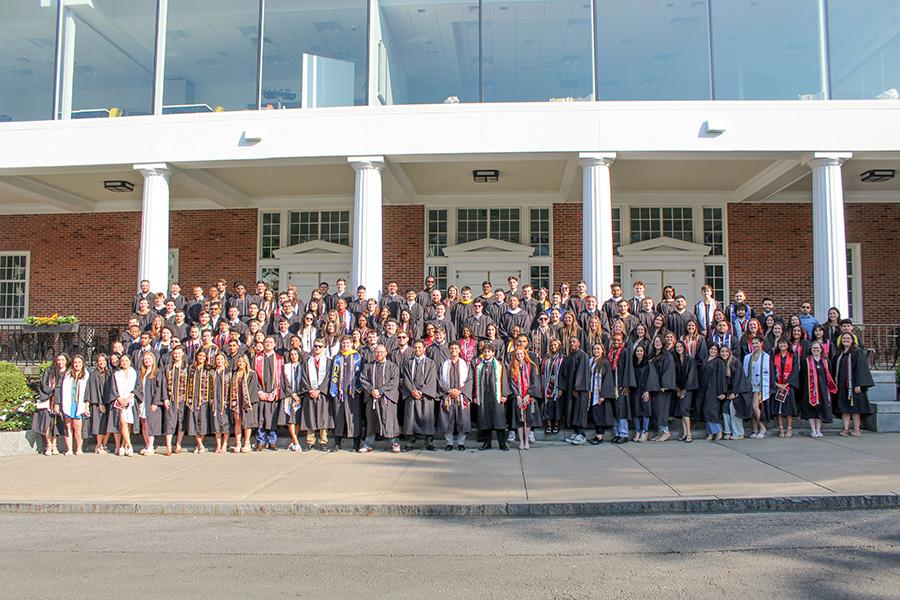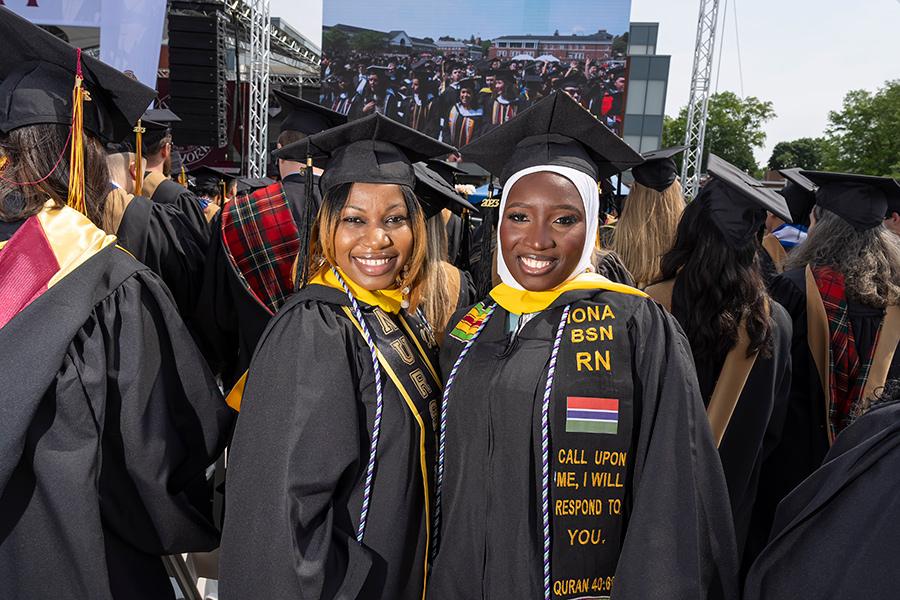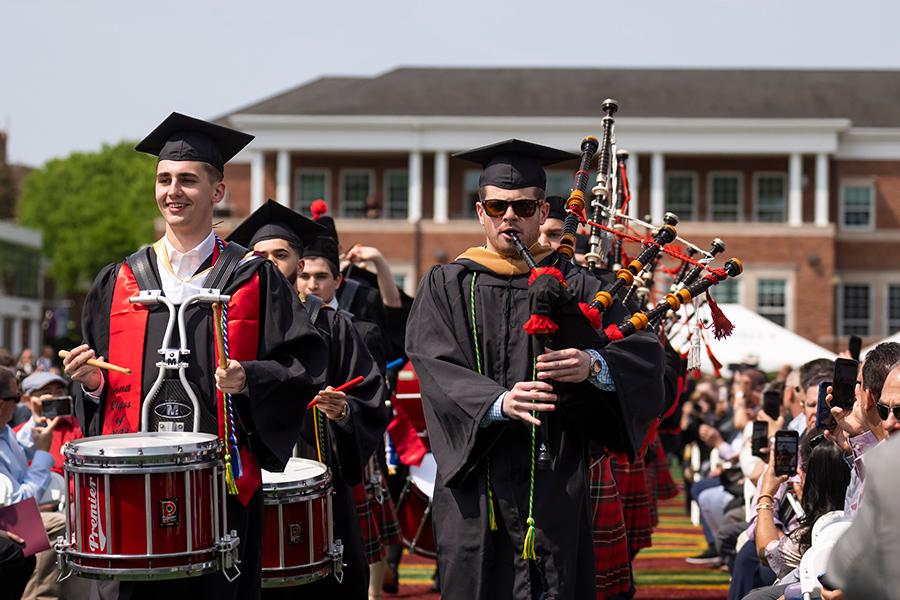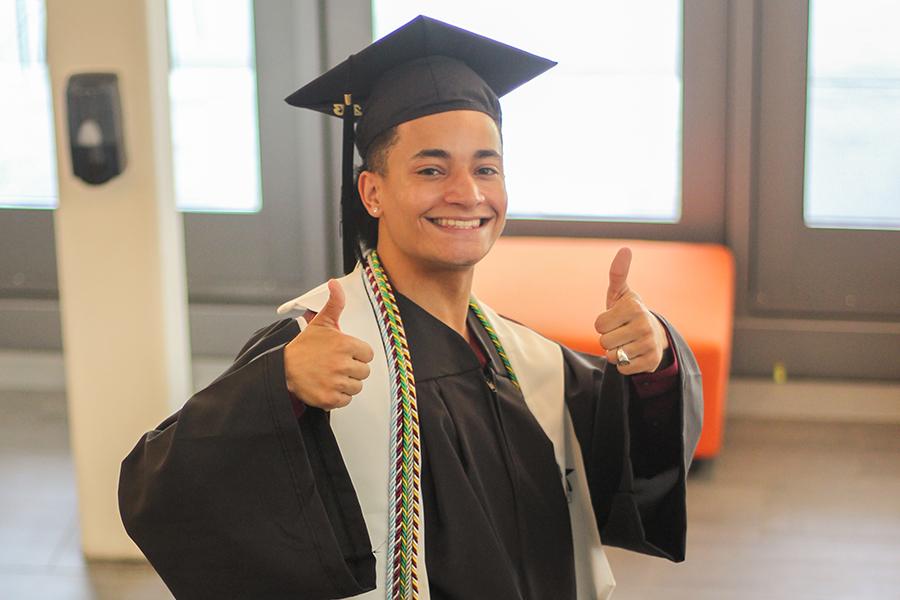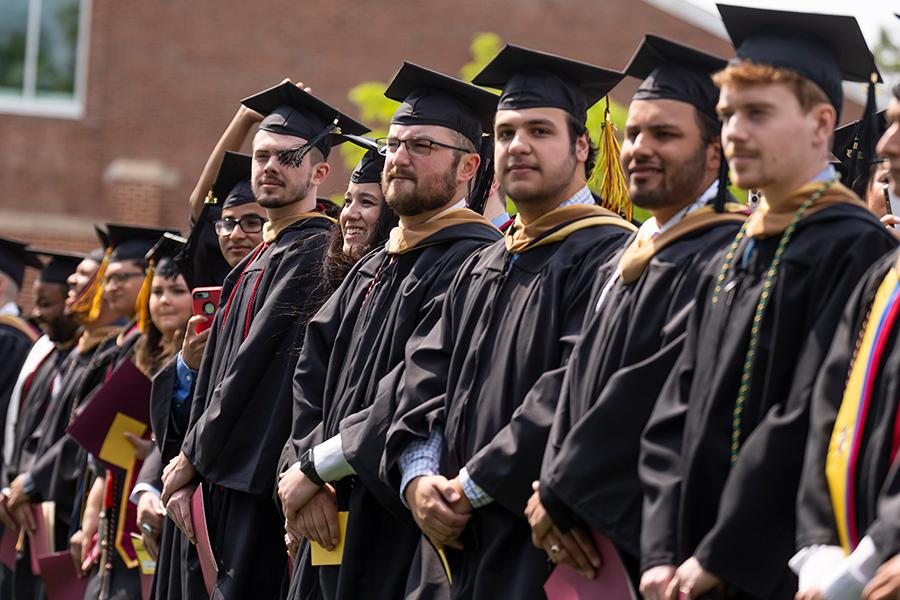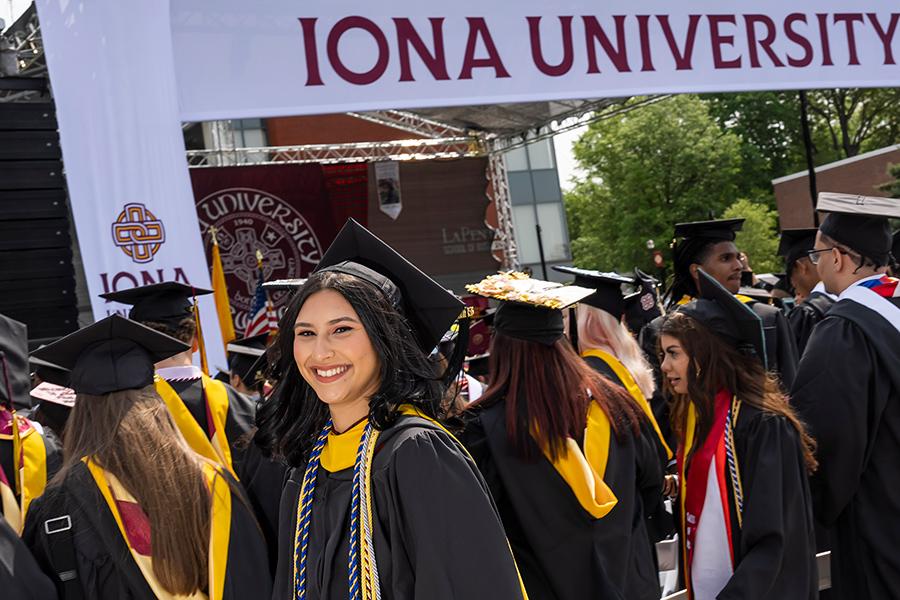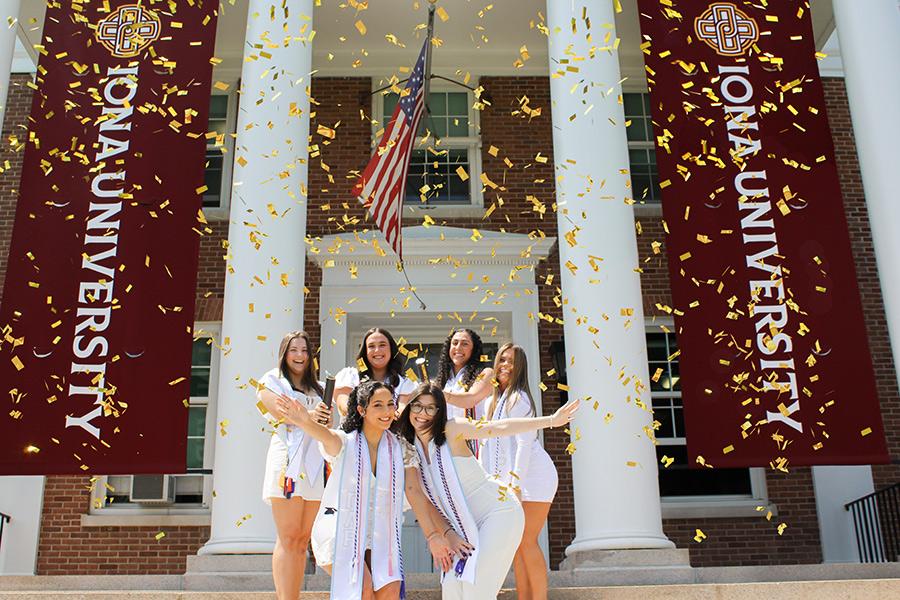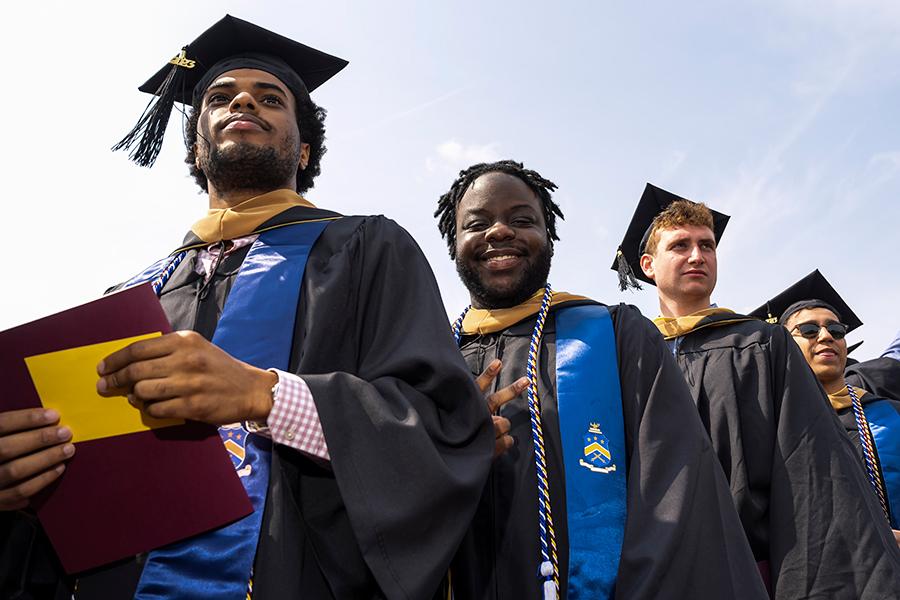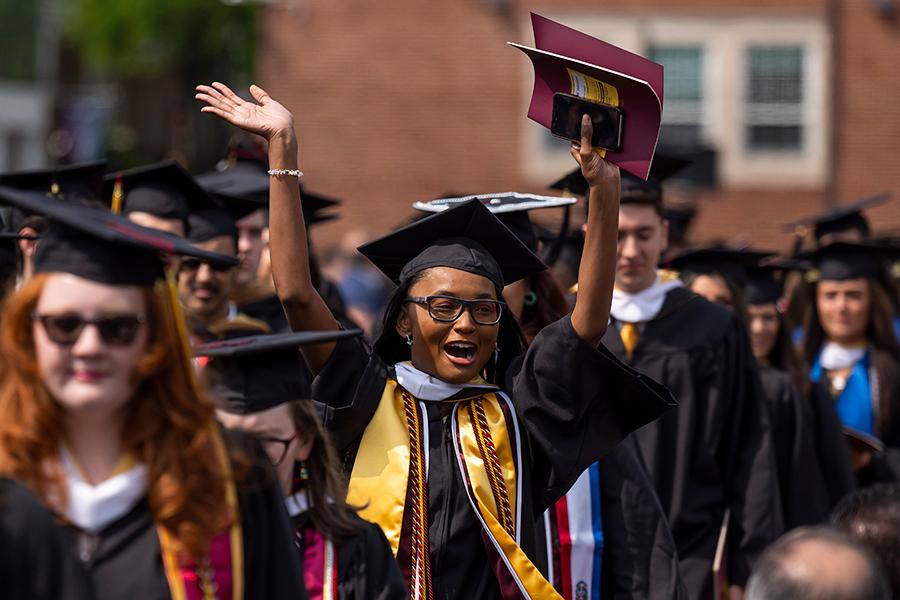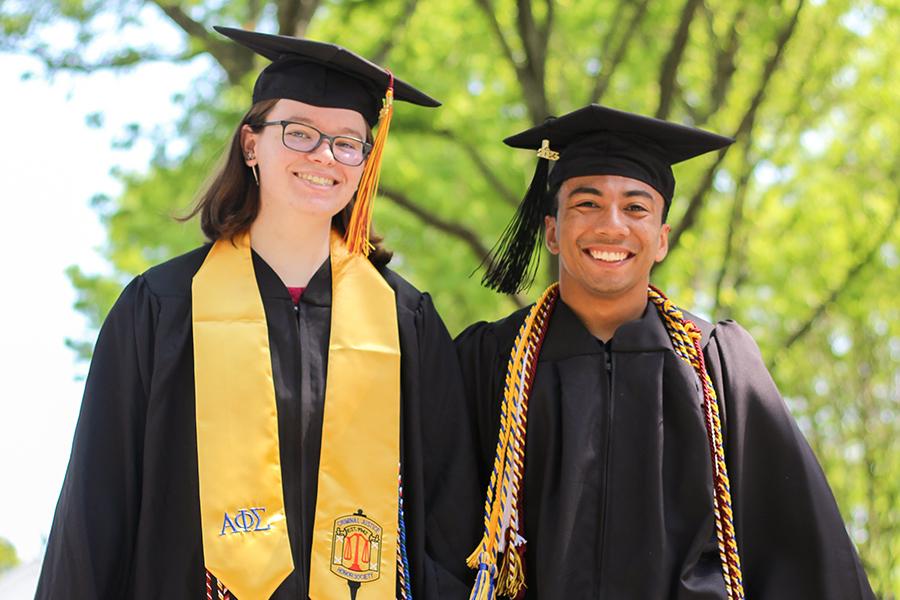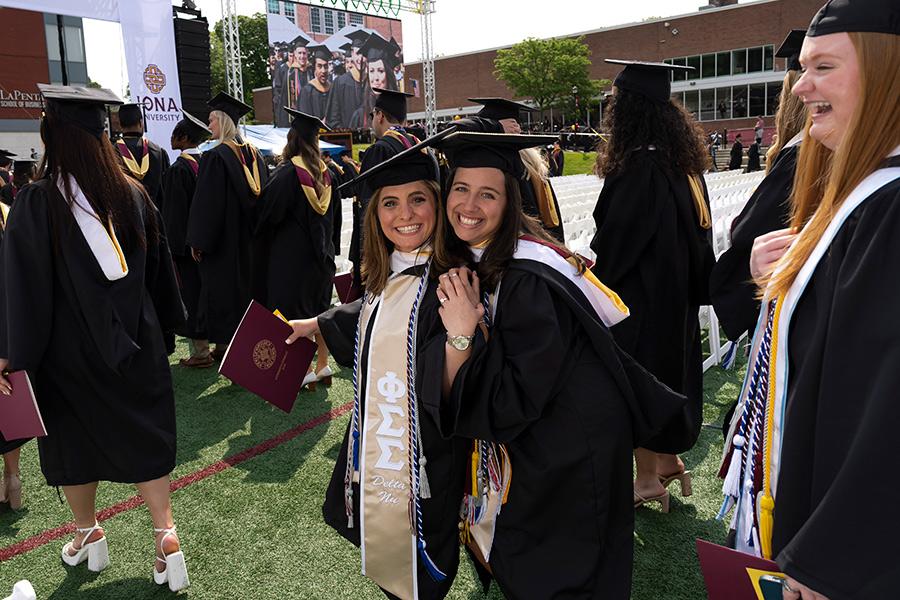 Iona Class of 2023: Senior Video
---
Iona Class of 2023: Commencement Slideshow
---
Guest Tickets and Seating
Each graduate will receive five guest tickets for the ceremony on Mazzella Field. Additional tickets can be requested at the Commencement Fair on April 18.
In the event of inclement weather, the ceremony will be moved indoors to the Hynes Arena and guests will be limited to two per graduate. Please note that due to capacity guidelines there may be a need to move indoor guests to a second location where the ceremony will be livestreamed.
Seating for the Commencement ceremony will be on a first come, first served basis. Accessible seating will also be made available for those requiring special accommodations.
Commencement Ceremony Accommodations
Iona University makes every effort to ensure an accessible campus experience for our students and guests. Guests in need of accommodations are asked to complete the form below so that we are best able to meet their needs. Students requiring accommodations are asked to visit the Accessibility Services Office webpage for instructions.
---
Academic Regalia 
Students who have not yet ordered regalia may purchase it in the Campus Store the week of May 15.
Faculty who have not yet ordered regalia should contact the Campus Store at campusstore@iona.edu.
---
Senior Week Events
Theology on Tap: Senior Week Kick-off
Monday, May 15, 2023
1 – 4 p.m.
Yonkers Brewing Company
92 Main Street
Yonkers, NY 10701
Tickets are $30 and include beverage for 21+ and unlimited food!
Hosted by: The Office of Mission & Ministry and The Center for Student Engagement and Iona Alumnus John Rubbo
Senior Formal
Tuesday, May 16, 2023
Cocktail Hour: 7 - 8 p.m.
Dinner and Dancing: 8 p.m. – Midnight
Glen Island Harbour Club
New Rochelle, NY 10801
Attire: Black Tie/Formal
Please complete the 2023 Senior Formal Waiver before purchasing tickets.
Purchase Ticket: Iona Class of 2023 Graduate, $100
Senior Toast
Wednesday, May 17, 2023
2 – 5 p.m.
Murphy Green
Check in begins at 1:30 p.m. at McSpedon Hall.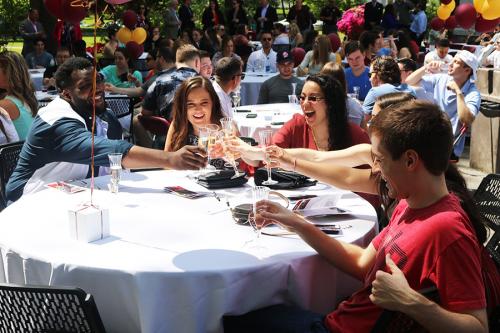 Important Dates
Date/Time
Action Item/Event
Location
Tuesday, December 20
Regalia Store Opens
Online
Friday, March 24
Deadline to Order Regalia
Online
Tuesday, April 18, 10 a.m.-6 p.m.
Commencement Fair
All graduates participating in the Commencement ceremonies will need to attend the Commencement Fair during the course of the day.
Mulcahy Gym
Monday, May 15 - Wednesday, May 17
Senior Week
See Event Details Here
Various
Thursday, May 18, 10 a.m.
Honors Convocation
For eligible graduates and guests. Eligibility will be communicated by the Provost's office.
Hynes Arena
Thursday, May 18, 4 p.m.
Baccalaureate Mass
Open to all graduates and their guests, space permitting. RSVP in advance.
Hynes Arena
Friday, May 19, 10 a.m.
79th Annual Commencement Ceremony
Mazzella Field