Health Services Clinical Staff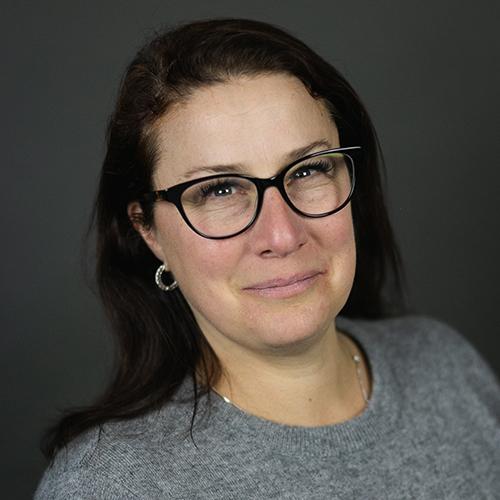 Robin Schafer, CPNP, PMHNP-BC
Director
Robin Schafer has over 20 years of clinical experience in pediatrics and young adult medicine specializing in school-based health care. She obtained her first master's in Pediatric Nursing from Columbia University, a post-masters certificate as a Psychiatric Mental Health Nurse Practitioner from Stony Brook University, and is currently a Doctorate of Nursing Practice candidate at Johns Hopkins University. She is board certified as a Pediatric Nurse Practitioner and also board-certified as a Psychiatric Mental Health Nurse Practitioner. In addition to being the director of health services, Robin also provides medication management for all counseling patients at Iona College. She is the 2019 recipient of the E. Dean Lovett Award from the American College Health Association for excellence in leading a health services organization. Robin is the chair of Medicine on the New York State College Health Association (NYSCHA) board.
Therese Mosely-Saunders, FNP-BC
Therese Mosely-Saunders has just celebrated her 20th anniversary as the first nurse practitioner of Iona College. She has worked locally at Montefiore Hospital in the emergency department for 15 years. This New Rochelle native has been active with the City's Special Education PTA for more than 20 years and served as their past president. Therese is board certified as a Family Nurse Practitioner and Assault Nurse Examiner. She also provides medical care to patients with eating disorders.
Patty Furlong, DNP, RN, ACNP-BC
Patty Furlong has more than 35 years of clinical experience working with cardiac surgery patients at NYU, Mount Sinai, Montefiore and Westchester Medical Centers. She obtained her master's in Nursing Administration/Education (NYU), post-master's certificate in Health Care Finance (NYU), post-master's advance practice nurse (NYU), and Doctorate in Nursing Practice from Fairleigh Dickinson University. She is board certified as an Acute Care Nurse Practitioner. Patty has served as the president for the nursing honors society – Sigma Theta Tau, at large. She currently teaches at a local college in the graduate nursing division.
Michael Berkowitz, FNP
Michael Berkowitz is a graduate of Pace University's master's-level Family Nurse Practitioner Program. Michael is an experienced emergency-critical care nurse who worked in many New York City hospitals over the years. As an active Judo fourth degree black belt, and nationally certified coach-instructor, Michael is interested in sports health. He is a new member of the Iona Wellness Center who is enthusiastic to work with faculty to enhance the various health needs of Iona students. As a native New Yorker, Michael brings to the interdisciplinary team a commitment to diversity, equality and cultural needs of the Iona community.