About the Libraries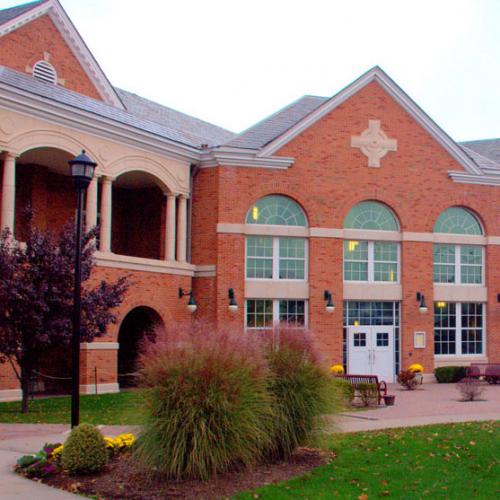 Ryan Library
715 North Avenue
New Rochelle, New York 10801
Phone: (914) 633-2343
Fax: (914) 633-2136
Contact Us
Library Hours
Ryan Library was named after Patrick J. Ryan, founder of the American Province of the Congregation of Christian Brothers. Originally opened in 1949, the 2010 reconstruction conforms to Iona's Georgian Colonial with its rich red brick construction, subtle wood trim and elegant tile roofing.
Today the site houses the bulk of the Iona College Libraries' print collection. It also offers dual-boot iMacs offering a choice of Windows and Mac operating systems with online access to subscription electronic research databases and journals.

View list of available collections and locations
---
Main Collection
The Iona College Libraries hold over 250,000 volumes and multimedia resources as well as 500 current print periodicals. In addition the libraries provide access to thousands of electronic resources and journals for both on and off-campus users.
Our Collection Development Policy details how we build our library collections.
Archive & Special Collections
The Archives Room for rare books houses special editions, the Iona Archives, and special collections relating to Irish life and literature. Special Collections also include the Thomas Paine National Historical Association Collection, the complete Sean MacBride Collection, the Brother Edmund Rice Collection, and a select number of items from the Br. Charles B. Quinn Collection (Irish Collection). Read more about Special Collections
Facilities
Ryan Library offers spaces for meeting, studying and holding events, including Romita Auditorium. How to Reserve Space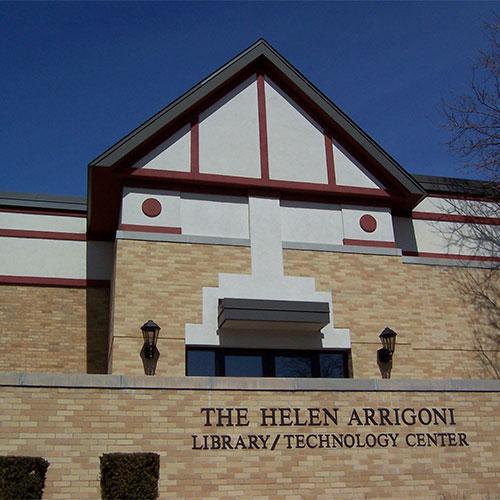 Helen T. Arrigoni Library and Technology Center
715 North Avenue
New Rochelle, New York 10801
Phone: (914) 637-2791
Library Hours
The Helen T. Arrigoni Library and Technology Center is an extension of the Iona College Libraries. This library was opened in January of 1995.
The Helen Arrigoni Library and Technology Center houses 50 computer workstations (40 PCs and 10 Macs) with Internet access, access to electronic resources and journals in all major academic disciplines and more. 
---
Main Collection
Library houses journal and monographic collections in the areas of Mass Communication, Education, and Computer Science.
Other Collections
Browse Curriculum Collection (CC)