Br. Kenneth Chapman Gallery
Located in the JoAnn Mazzella Murphy '98H Arts Center, along with studios for art, dance, painting and more, is the Br. Kenneth Chapman Art Gallery, named in honor of Br. Chapman, a long-time Iona professor, Christian Brother, and artist.
Time is a River
November 2-December 11, 2023
It is with great excitement we announce our next Fall/ Winter exhibition entitled Time is a River. Curated by Cara Lynch, the exhibition features works by Brittany Baldwin, Joanna Cortez, Carson Fox, Susanna Kim Koetter, Kate Liebman, Stipan Tadic, and Richard Tinkler.
The artists in Time is a River create diverse works in drawing, painting, printmaking, and sculpture. Each artist considers time in relationship to their work. How can time be compressed in or contained by an object? What does it mean to look back at our history? How can art be an opportunity to be fully present? What does it mean to remember or forget?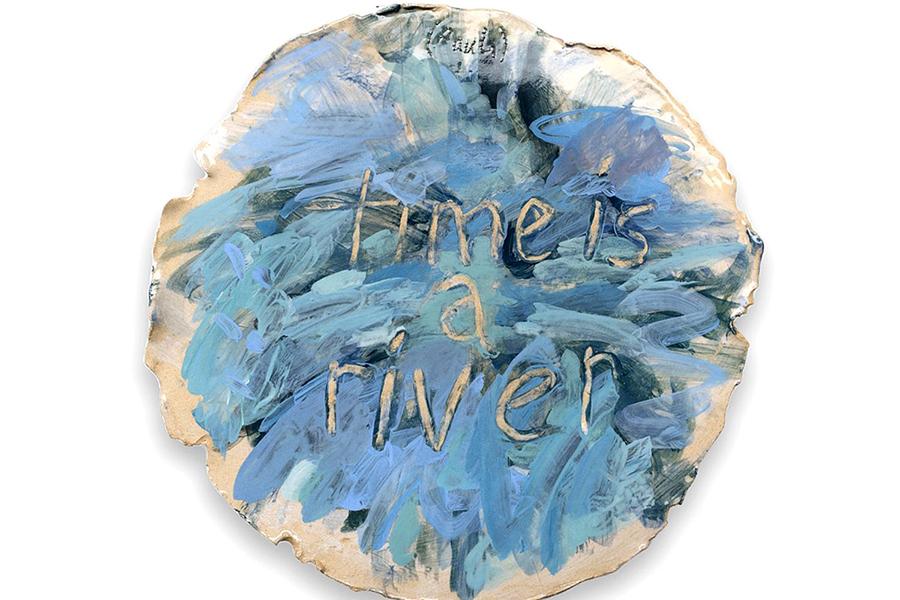 Hours and Contact Information
Gallery
JoAnn Mazzella Murphy '98H Arts Center
665 North Avenue
New Rochelle, NY 10801
Hours:
Monday & Wednesday: Noon - 2 p.m. | 3:30 - 6:30 p.m.
Tuesday: Noon - 6:30 p.m.
Thursday: Noon - 8 p.m.
Friday: 2:30 - 6:30 p.m.
Saturday: Noon - 5 p.m.
Sunday: By appointment only. | Please email bgiacummo@iona.edu.
Closed for school holidays.
Contact
Beth Giacummo
Phone: (914) 633-2208
Email: bgiacummo@iona.edu