Br. Kenneth Chapman Gallery
Located in the JoAnn Mazzella Murphy '98H Arts Center, along with studios for art, dance, painting and more, is the Br. Kenneth Chapman Art Gallery, named in honor of Br. Chapman, a long-time Iona professor, Christian Brother, and artist.
Personae by Carlos David
September 12-October 17, 2022
Personae by Carlos David explores the intricate relationship between the way we see ourselves in both idealized and fantastical manifestations and the objective reality captured by the camera and the observer.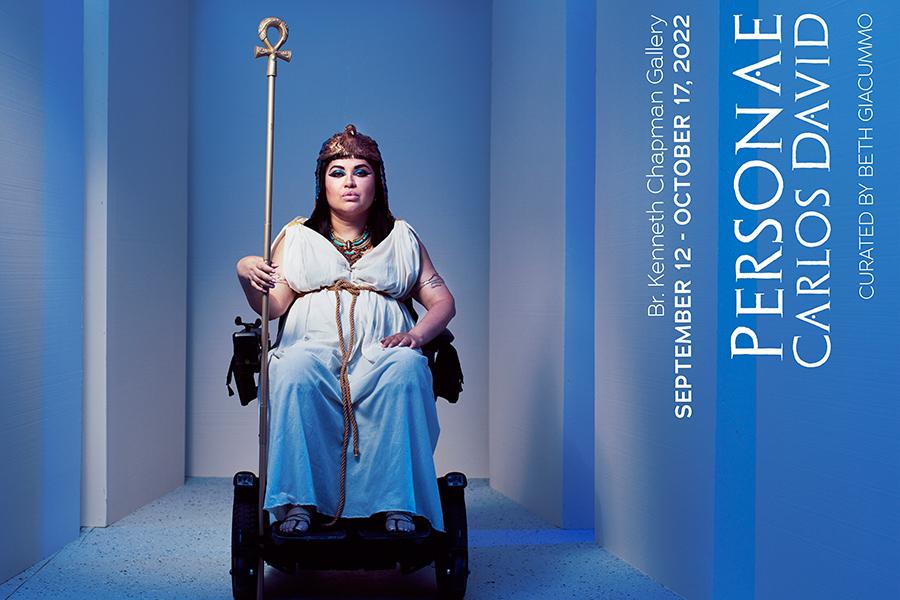 Hours and Contact Information
Gallery
JoAnn Mazzella Murphy '98H Arts Center
665 North Avenue
New Rochelle, NY 10801
Hours:
Monday - Friday: Noon - 6 p.m.
Thursday additional evening hours: 6:30 - 8 p.m.
Saturday & Sunday: 1 - 5 p.m. (during exhibitions)
Closed for school holidays
Contact
Thomas Donnarumma
Associate Professor of Theatre
Phone: (914) 633-2610
Email: tdonnarumma@iona.edu