Br. Kenneth Chapman Gallery
Located in the JoAnn Mazzella Murphy '98H Arts Center, along with studios for art, dance, painting and more, is the Br. Kenneth Chapman Art Gallery, named in honor of Br. Chapman, a long-time Iona professor, Christian Brother, and artist.
Visual Arts Student Exhibition 2022
The Brother Kenneth Chapman Gallery presents a special Spring exhibition celebrating the work of our budding student artists. From April 13-May 5, the Brother Kenneth Chapman Gallery will be blooming with the very best drawings, paintings and sculptures from Iona College's students.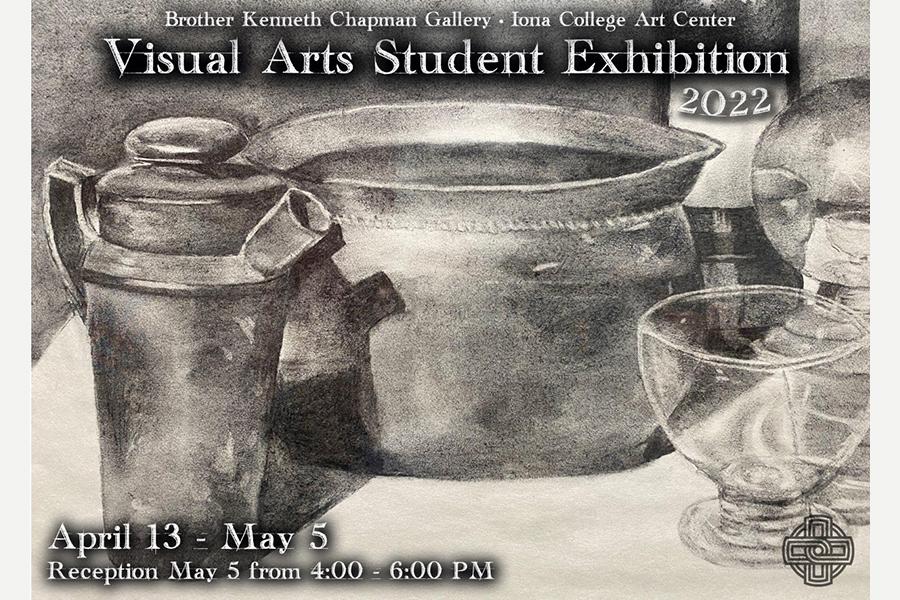 Hours and Contact Information
Gallery
JoAnn Mazzella Murphy '98H Arts Center
665 North Avenue
New Rochelle, NY 10801
Hours:
Monday - Friday: Noon - 6 p.m.
Thursday additional evening hours: 6:30 - 8 p.m.
Saturday & Sunday: 1 - 5 p.m. (during exhibitions)
Closed for school holidays
Contact
Thomas Donnarumma
Associate Professor of Theatre
Chair, Fine and Performing Arts Phone: (914) 633-2610
Email: tdonnarumma@iona.edu