Br. Kenneth Chapman Gallery
Located in the Iona College Arts Center, along with studios for art, dance, painting and more, is the Br. Kenneth Chapman Art Gallery, named in honor of Br. Chapman, a long-time Iona professor, Christian Brother, and artist.
A Woman's Work...
Curated by Beth Giacummo
This exhibition features local, national, and international women working in various media celebrating all that is A Woman's Work… in recognition of Women's History Month.
On view virtually throughout the month of March, A Woman's Work… explores concepts of the life/work balance, personal politics, documentation of daily life, and expressions that honor and acknowledge the resilience of women and their lives.
March 1 - 31, 2021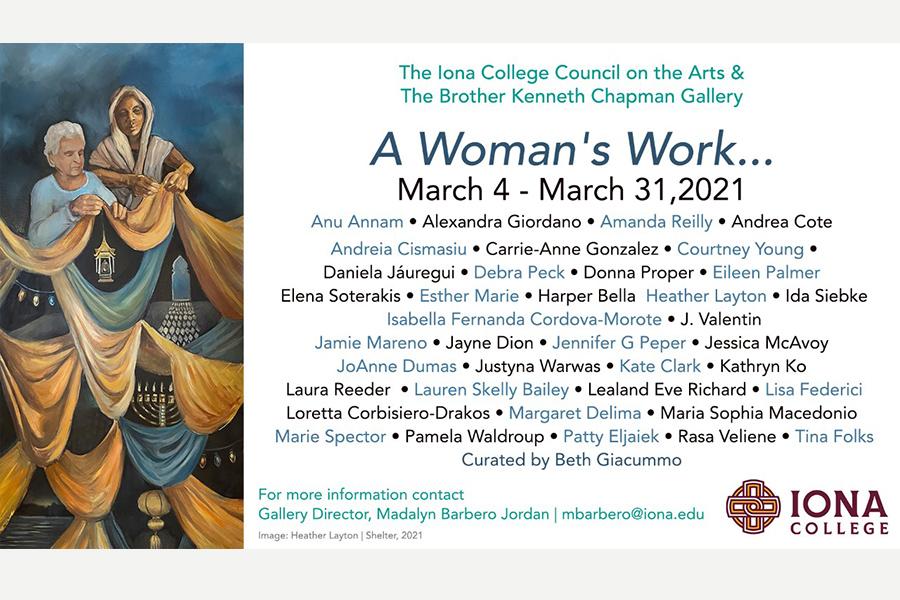 STRUGGLE - An Exhibit of Our Times
February 15 - April 16, 2021
Brought to you by The Lincoln Park Conservancy, Inc. with support from the Verizon Foundation, the New Rochelle Council on the Arts and the Iona College Council on the Arts.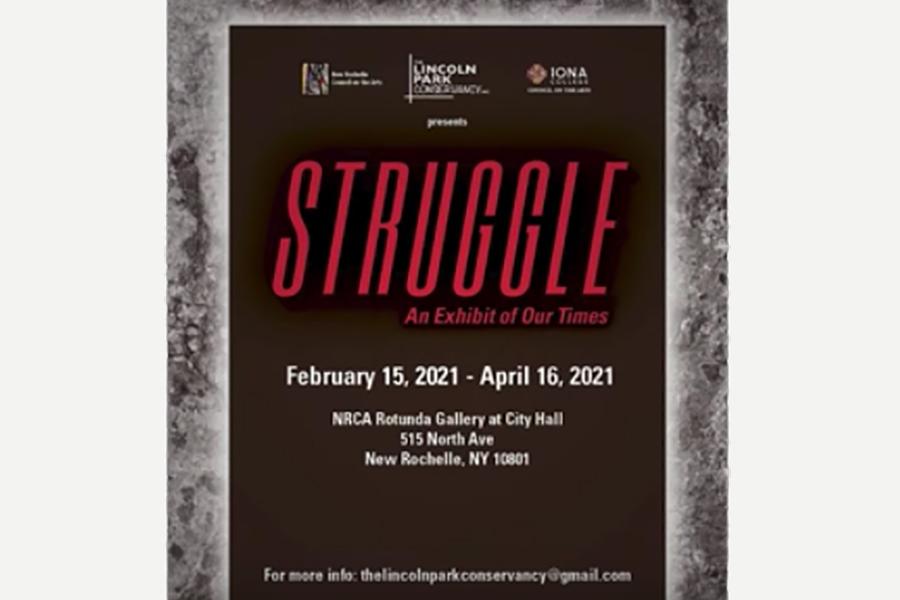 Hours and Contact Information
Gallery
Iona College Arts Center
665 North Avenue
New Rochelle, NY 10801
Hours:
Monday - Thursday: Noon - 5 p.m.
Thursday evening: 6:30 - 8 p.m.
Sunday: 2 - 5 p.m. (during exhibitions)
Closed for school holidays
Contact
Thomas Donnarumma
Associate Professor of Theatre
Chair, Fine and Performing Arts Phone: (914) 633-2610
Email: tdonnarumma@iona.edu