Council on the Arts
The Iona College Council on the Arts is dedicated to sponsoring artistic and cultural programs for the enrichment of the Iona College community, particularly the student body.
With an endowment from the Baron Lambert Fund for the Arts, established by Mr. and Mrs. Joseph M. Murphy, the Council exists to make the arts more present and visible - providing the unique awareness, inspiration, and participation which the arts promote.
Consisting of Iona College faculty, administrators, students, and alumni, the Council on the Arts seeks to expand and deepen the cultural life of our student body. The Council produces and coordinates events whereby students, faculty and administrators may experience the arts communally.
In addition to public performances and conferences, the Council sponsors programs such as Art Quest trips, designed to introduce members of the Iona community to the cultural richness of the community.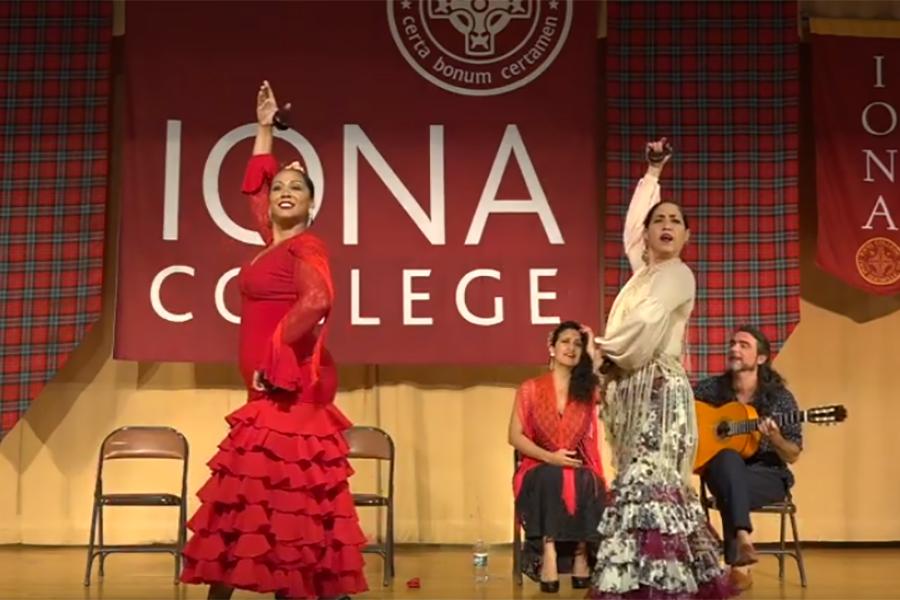 ---
In this interactive lecture-demonstration, the Xianix Barrer Flamenco company opens a window into the complex world of flamenco with presentations of traditional flamenco song, guitar and dance.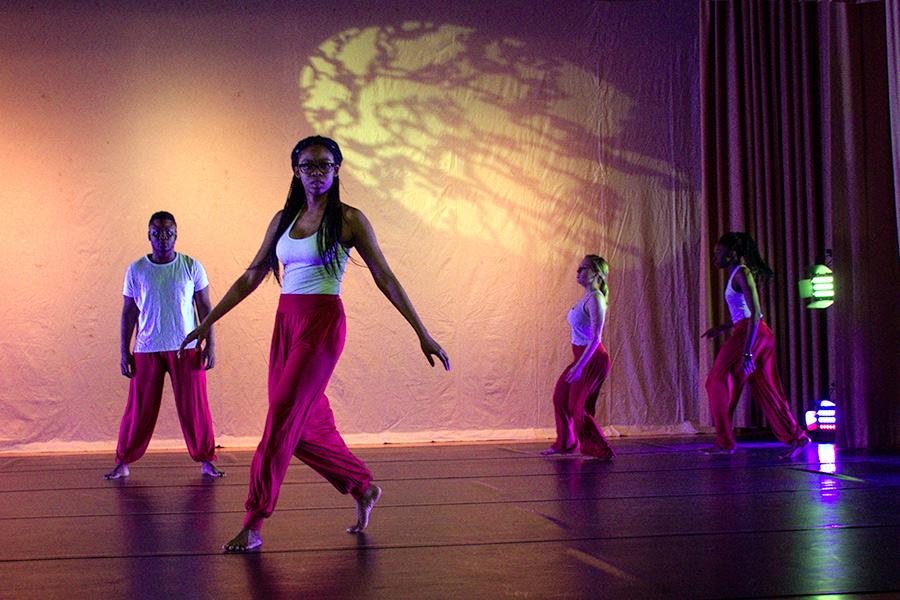 Virtual Iona Dance Symposium 2020
---
FIVE MASTER CLASSES IN ONE DAY featuring live accompaniment and celebrating various dance styles taught by known NYC dance artists and educators. These virtual classes are open to the entire Iona community.
Council Members
Darrell Wheeler, provost and senior vice-president for Academic Affairs, ex-officio
Madalyn Barbero Jordan, coordinator, arts programming, ex-officio
Thomas Donnarumma, chair, Fine and Performing Arts, ex-officio
Elizabeth Olivieri-Lenahan, assistant vice-provost for Student Life, ex-officio
Blake Kinney, Office of Informational Technology, ex-officio
General Members
Galen Barry, Philosophy
Kenneth Chapman, CFC, artist-in-residence
Jennifer Kaalund, Religious Studies
Christine Hardigree, Education
Oksana Huk, Psychology
Nilofer Naqvi, Psychology
Hannah Park, Fine and Performing Arts (dance)
Thomas Ruggio, Fine and Performing Arts (visual arts)
Victor Stanionis, Physics
Michelle Veyvoda, Communication Sciences & Disorders