Berekum, Ghana
Holy Family Nursing & Midwifery Training College and Holy Family Hospital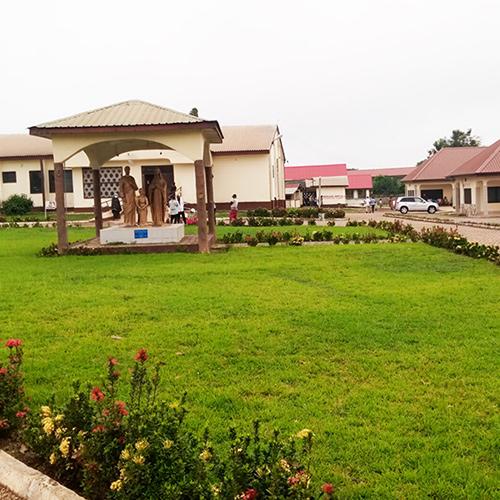 The Ghana global clinical immersion program is being offered to BS nursing students in their final semester of the program. This program is faculty-led and awards 50 clinical hours to participants.
The location for the program is in the northwest part of the country in Sunyani region, nestled on Holy Family Nursing & Midwifery Teaching College and Holy Family Hospital. Iona is welcomed by the Bishop of Sunyani and the College and Hospital's Chief Executive.
About the Program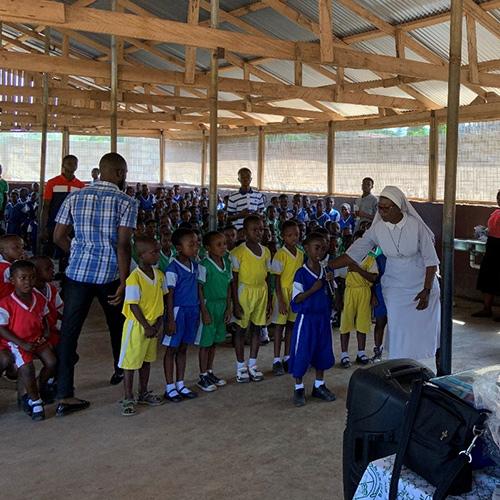 The program's focus is on caring for patients across the lifespan in an acute care hospital as well as outpatient clinics while being fully immersed in the Ghanaian culture. Participants will work alongside Iona faculty and Ghanaian nurses and physicians to care for the region's people, using native resources while practicing with an interprofessional team. The program will allow students to be immersed in the rich local African culture while practicing healthcare.
Participants will have the opportunity to learn about traditional medicine in a nearby village. The final cultural excursion will be a visit to Cape Coast, a seaside city near Accra to visit Elmina Castle, to understand the perilous journey of African slaves.
Course Overview: NUR 402
This course will explore the role of the nurse caring for individuals, families, communities, and populations, with an emphasis on designing, implementing, and evaluating population-based interventions to promote health. The emphasis is on examining social determinants that affect health outcomes. Consideration is given to populations experiencing chronic health problems being cared for in the home and a variety of community settings.  
Housing
Participants will stay in a dorm-style residence at Holy Family Nursing and Midwifery Teaching College
Dates
February 16 – February 25, 2024
Program Fee: $1,200
Program Fee Includes:
Program orientation
In-country ground & air transportation
Meals*
Accommodations
Cultural excursion to Elmina Castle, Cape Coast
Mandatory international health and evacuation insurance
*Unfortunately our host cannot accommodate any dietary allergies. No accommodation is available for food allergies such as nuts or gluten, and no accommodation for latex as the mattresses are made of latex.
Other Costs Not Included in Program Fee:
VISA fees
US to Ghana flights (estimated to be $2000)

May be booked independently on Delta using miles. Flights must be booked by October 31, 2023.

Trip insurance (recommended)
Health requirements (yellow fever vaccination required for VISA application)
Personal expenses
Requirements
Enroll in NUR 402 Nursing Care for Diverse Populations
Be in good academic standing
Passports must have one empty page and may not expire before September 2024.
Students under any active form of academic or disciplinary probation at the time of departure will not be permitted to participate in the program.
Snacks
Contact
Dr. Shery Watson
email: swatson@iona.edu
 
Scholarships are available.