Kanab, Utah
Due to COVID-19, with the exception of the virtual European Innovation Program, the upcoming Winter and Spring study abroad programs are suspended. Updates on the Summer and Fall 2021 Programs will be provided as soon as possible. For further information or if you have any questions, please email studyabroad@iona.edu or drichardson@iona.edu.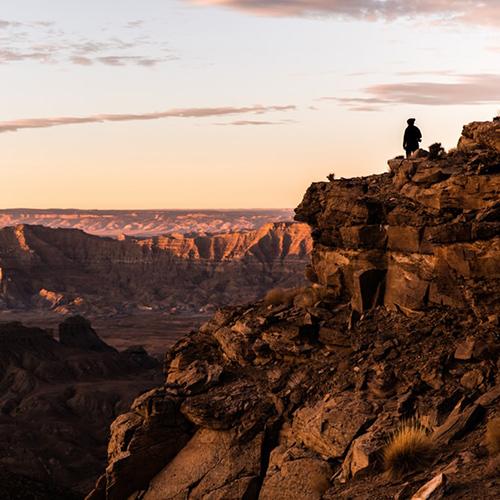 Examine how animal protection, environmental stewardship and human rights issues intersect in this special opportunity to research and volunteer at the world-renowned Best Friend's Animal Sanctuary in beautiful Kanab, Utah.
On any given day, about 1,600 animals call Best Friends Animal Sanctuary a home-between-homes. Dogs, cats, bunnies, birds, horses, pigs and other barnyard animals come here from all over the country, each and every one seeking a safe haven where they can find refuge, love and acceptance.
You will spend time giving comfort to the sanctuary animals, as well as visiting some of Utah's most beautiful National Parks and natural wonders.
You must enroll in CRJ 391 - Service in Animal and Environmental Justice. This course fulfills a general elective requirement or Criminal Justice major requirement for graduation.
Dates: March 13-21, 2021
Application Deadline: October 30, 2020
Estimated Cost: $2,000-$2,500

This includes the 3-credit course, roundtrip airfare, on-site transportation, hotel accommodations, daily breakfast and lunch, comprehensive health insurance, and all cultural excursions in and near Kanab, Utah.
Contact
Kimberly Spanjol, Ph.D.
Email: kspanjol@iona.edu or studyabroad@iona.edu