London, England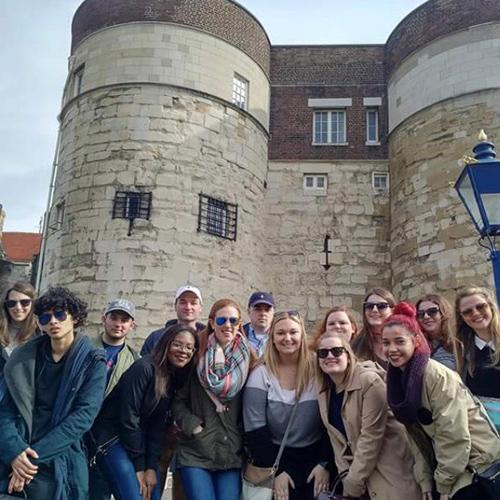 This opportunity allows you to explore the history of London from the banks of the Thames and beyond! You will visit key sites connected to your coursework and take in shows in some of London's legendary venues. You will sample the pub life for which the city is famous, and take day trips outside the city, traveling by train to Oxford and by boat to Hampton Court Palace.
You must enroll in ENG 450 (Scriptwriting/Playwriting).
Estimated Cost: $2,200-2,500

This includes airfare; ground transportation between Iona and the airport, as well as in London; dorm-style lodging; several group meals; all shows, excursions, and museum admissions.
Requirements
Enroll in ENG 450 (Scriptwriting/Playwriting)
Minimum cumulative GPA of 2.5 at the time of departure
Students under any active form of academic or disciplinary probation at the time of departure will not be permitted to participate in the program
Course
From Shakespeare's Globe, to the West End, London has long been one of the great theater capitals of the world. But it is also home to several major film studios, BBC Television Centre, and some of the best writers working in film and television today. In this course, we will develop our own scriptwriting skills by studying some of the work of great London play- and screenwriters-as well as visiting some of the places they live(d) and work(ed)-and by learning and practicing the elements of script structure. No prior creative writing experience necessary. Just bring your imagination, and your sense of adventure.
Contacts
Dean DeFino, Ph.D.
Email: ddefino@iona.edu or studyabroad@iona.edu
Ivy Linton Stabell, Ph.D.
Email: istabell@iona.edu or studyabroad@iona.edu