Tuscany, Italy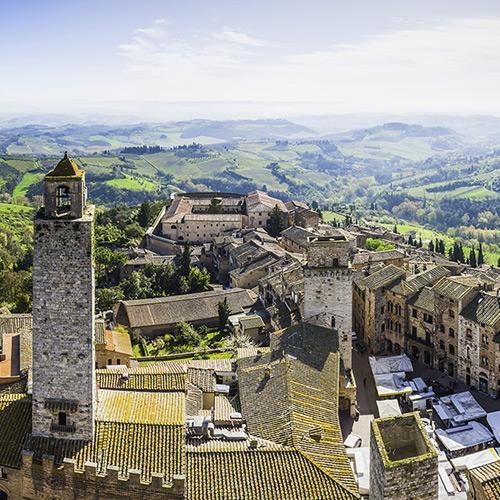 Tuscany is one of the most treasured regions in the world. Dating back to the Bronze Age, this region lays claim to seven United Nations Educational, Scientific and Cultural Organization (UNESCO) World Heritage Sites and is packed with a rich history of magnificent art and theatre.
You will not only get hands-on experience with some of the most important fine and visual arts of the area but also have the opportunity to take in the exquisite cuisine, local architectural and natural wonders that Tuscany and surrounding areas have to offer.
You must enroll in FPA 491 - Art and Theatre in Tuscany. This course fulfills many sections for graduation, including credits toward the BA in Arts Leadership as well as the FPA minor (based on specific disciplines: Theatre, Visual Arts, Music or Dance.)
Estimated Cost: $2,000-2,500

This includes the 3-credit course, roundtrip airfare, on-site transportation, hotel accommodations, group dinners, comprehensive health insurance, and all cultural excursions in Tuscany, Florence, Pisa and Lucca.
Requirements
Must enroll in FPA 491 - Art and Theatre in Tuscany
Minimum cumulative GPA of 2.5 at the time of departure
Students under any active form of academic or disciplinary probation at the time of departure will not be permitted to participate in the program
Contacts
Professor Thomas Donnarumma
Email: tdonnarumma@iona.edu or studyabroad@iona.edu
Professor Tom Ruggio
Email: truggio@iona.edu or studyabroad@iona.edu