Annual Campus Events
At Iona, you never have to look far for something to do! With a full calendar of student activities and events, our vibrant campus provides the ultimate college experience.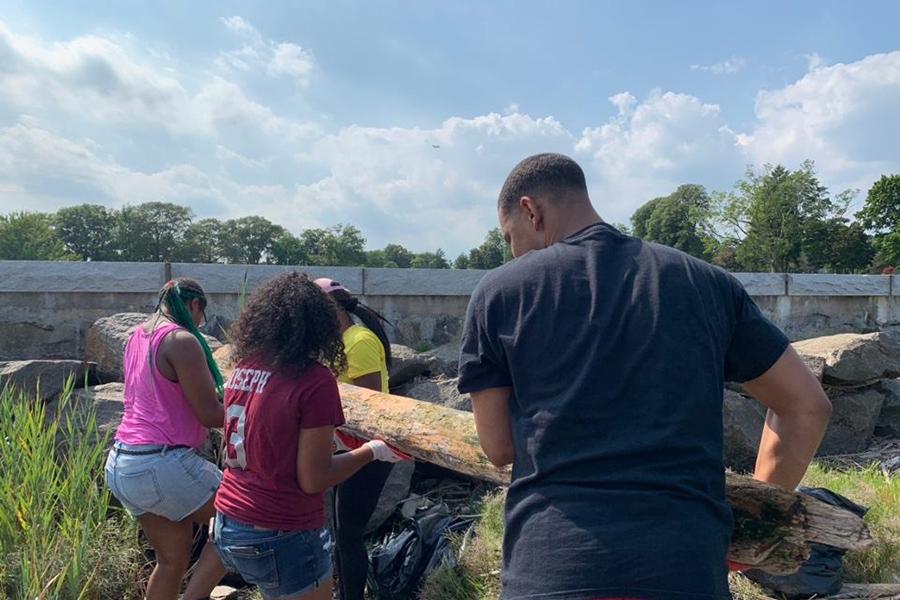 ---
Fall Semester
Join hundreds of Iona students, staff, and faculty and engage in a variety of service, advocacy, and philanthropic events on campus and in New Rochelle!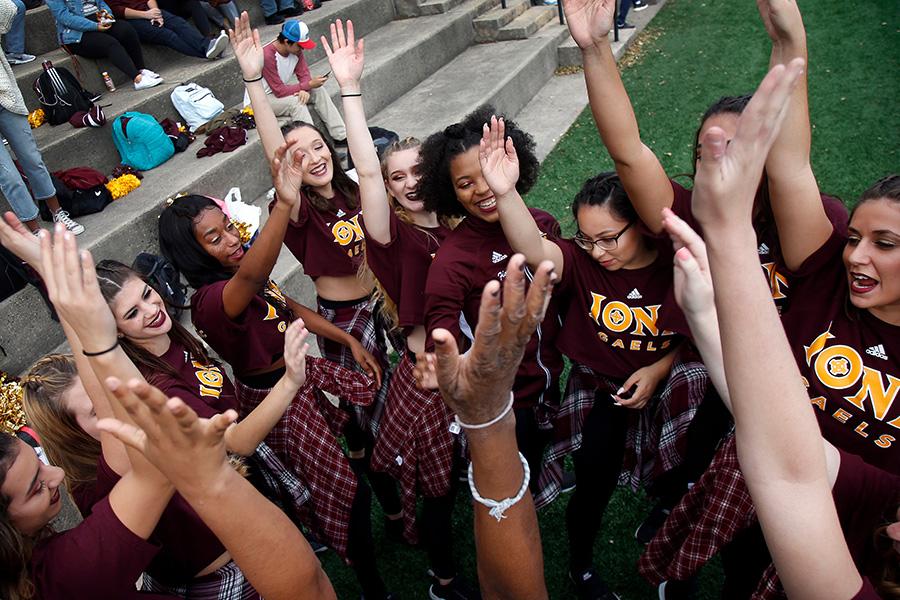 ---
October 15 - 17, 2021
Homecoming & Family Weekend is an annual tradition to celebrate all the good times at Iona College and to welcome our alumni, family, and friends to campus! There are many events planned throughout the weekend.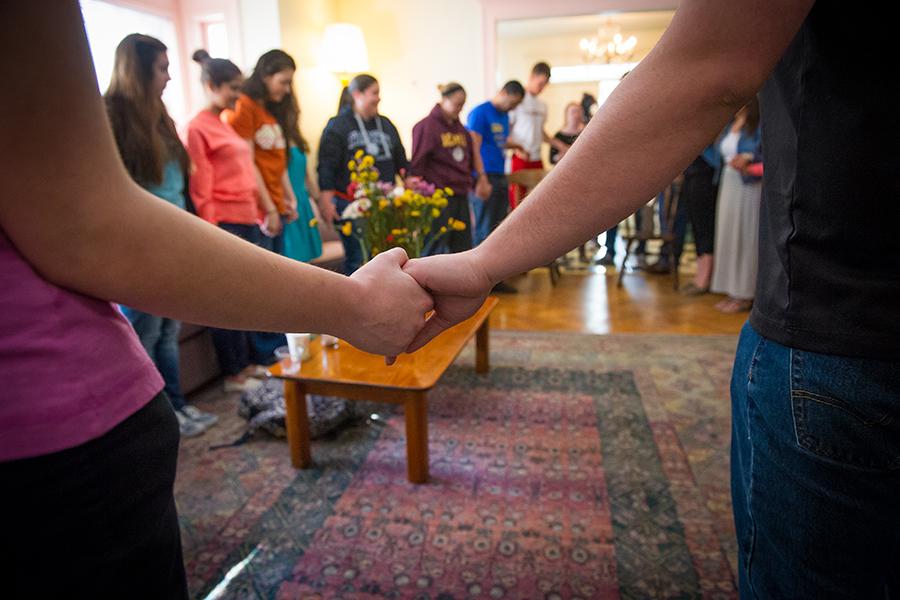 ---
Fall Semester
This annual observance honors the selfless dedication of veterans for the cause of peace, freedom, and justice. Each year the college chooses a theme for its Week of the Peacemaker and through lectures and activities coveys this theme in diverse and dynamic ways.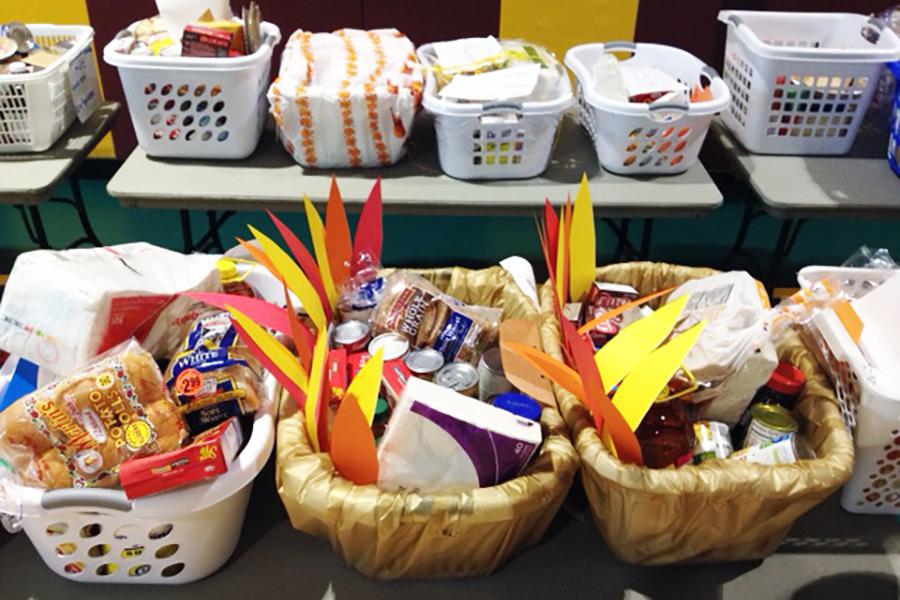 Thanksgiving Baskets
---
Fall Semester
The entire Iona community comes together to provide Thanksgiving food baskets for hundreds of families served by local community organizations in New Rochelle, Yonkers, and the Bronx.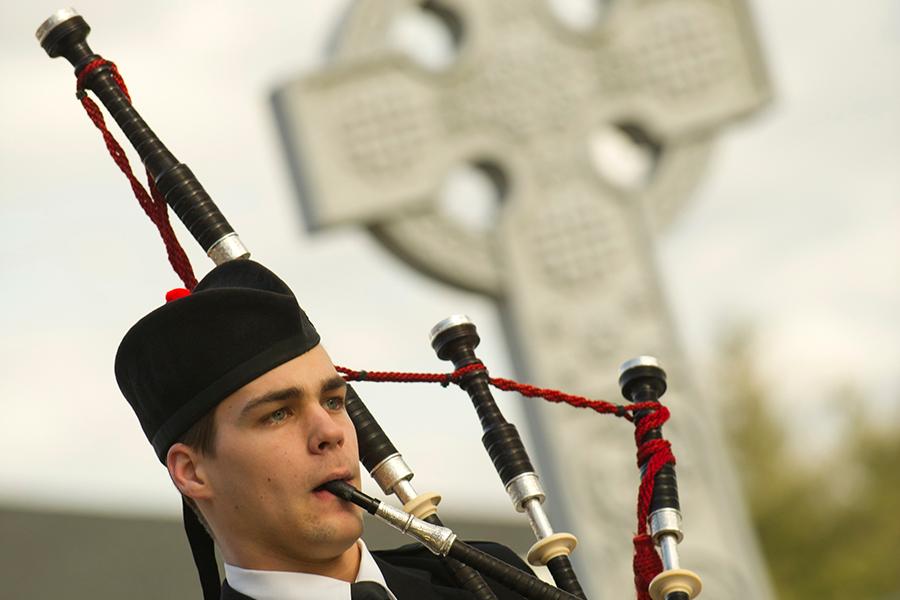 ---
Spring Semester
Every year, we celebrate the multi-layered history of the College and invite the Iona community to explore new ways of fulfilling the Founding Brothers' vision. The week offers presentations, films, liturgies, and round-tables, all focusing on a common theme.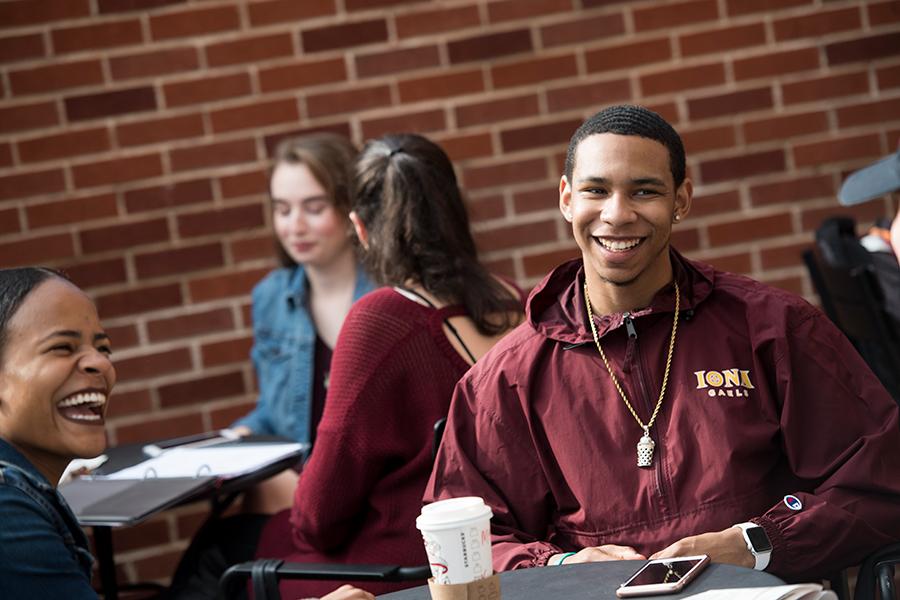 ---
February
In conjunction with the national celebration, the Iona campus hosts a series of events, lectures, and more to recognize the achievements of Black Americans and their history.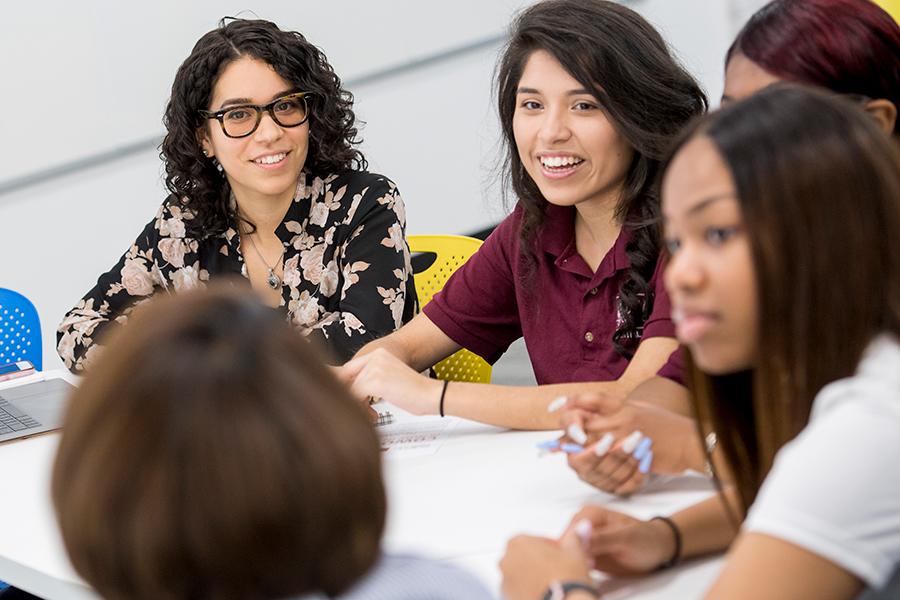 Women's History Month
---
March
In conjunction with the national celebration, the Iona campus hosts a series of events, lectures and more focused on the achievements of women and their history.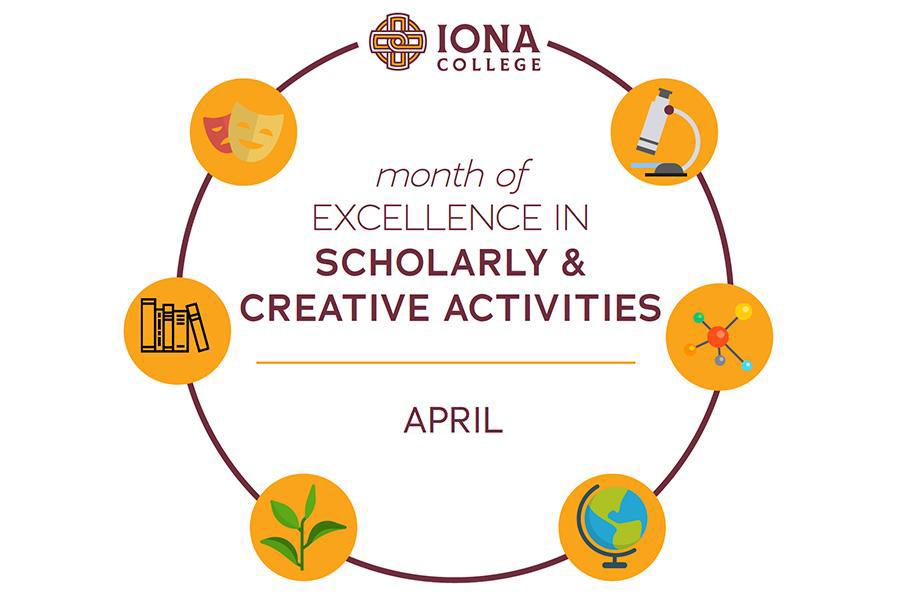 ---
April 7, 2022
Iona Scholars Day (ISD) is an annual event to celebrate the scholarship and creative activities performed by Iona students. The day showcases faculty-mentored student work and allows students in all disciplines to recognize and appreciate each other's work through oral presentations, panel sessions, performances, and poster presentations.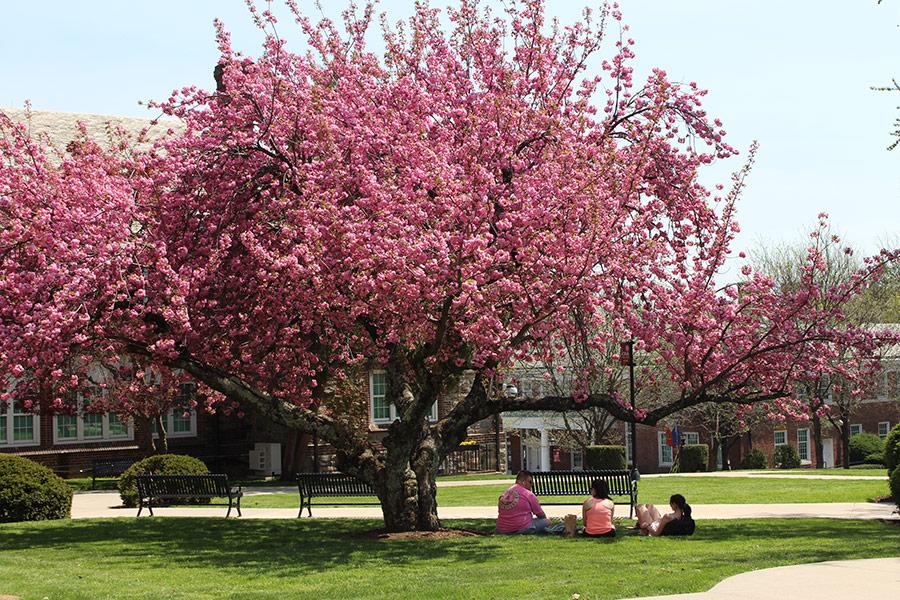 Spring Weekend
---
Spring Semester
Spring Weekend typically occurs the second to last weekend of spring classes (usually the end of April), and boasts a weekend of events, games, concert performance and more!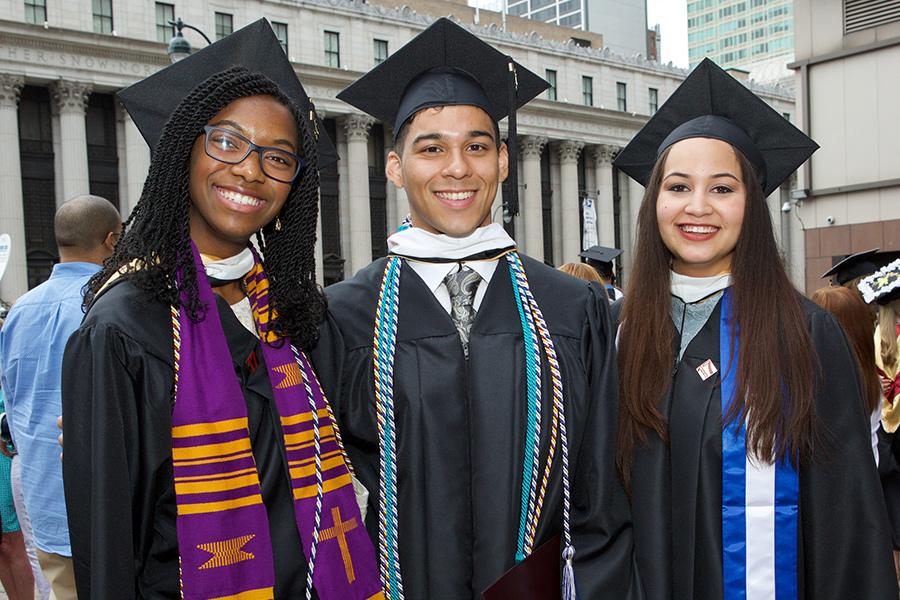 Commencement
---
Spring Semester
Our annual Commencement ceremony celebrates the achievements of our graduating undergraduate and graduate students.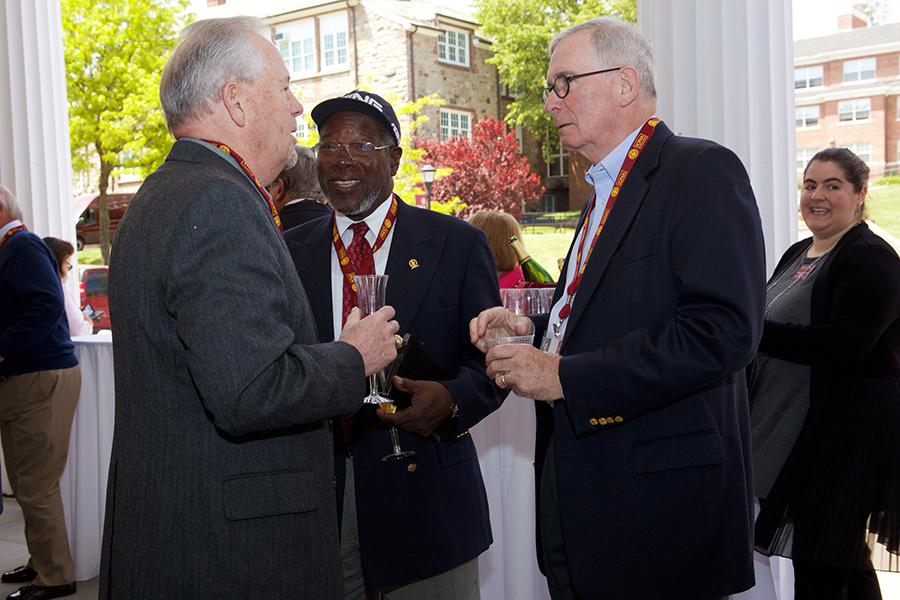 ---
Spring Semester
Reunion weekend welcomes our alumni back to campus –and celebrates those with milestone reunion years!