Iona Scholars Day
Iona Scholars Day (ISD) is an annual event to celebrate the scholarship and creative activities performed by Iona students. The day showcases faculty-mentored student work and allows students in all disciplines to recognize and appreciate each other's work through oral presentations, panel sessions, performances, and poster presentations. All students are encouraged to engage in scholarly and creative work with faculty, and share their work with the Iona community. ISD projects may be initiated as part of a course or as independent collaborations with faculty.
15th Annual Iona Scholars Day
Thursday, April 18, 2024
Thank you to everyone who participated in ISD 2023. We look forward to celebrating our 15th anniversary on Thursday, April 18, 2024!
---
14th Annual Iona Scholars Day
Thursday, April 20, 2023
2023 Iona Scholars Day Keynote Speaker Tony Goncalves '94
2023 Iona Scholars Day Presentations and Performances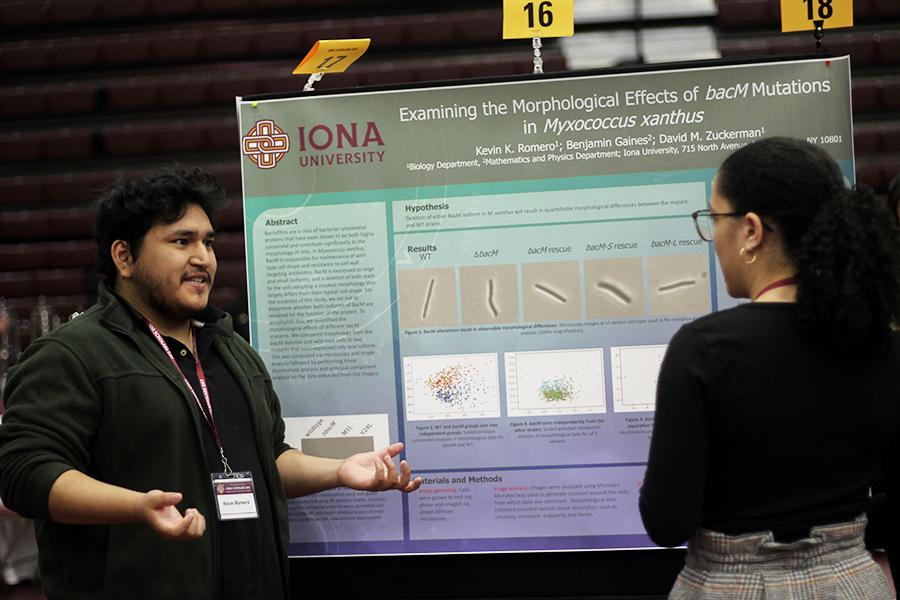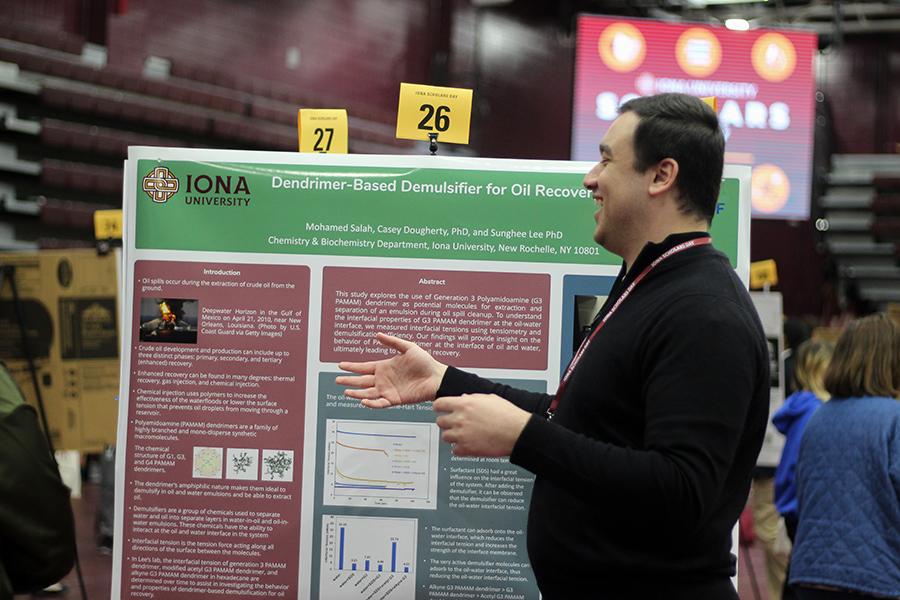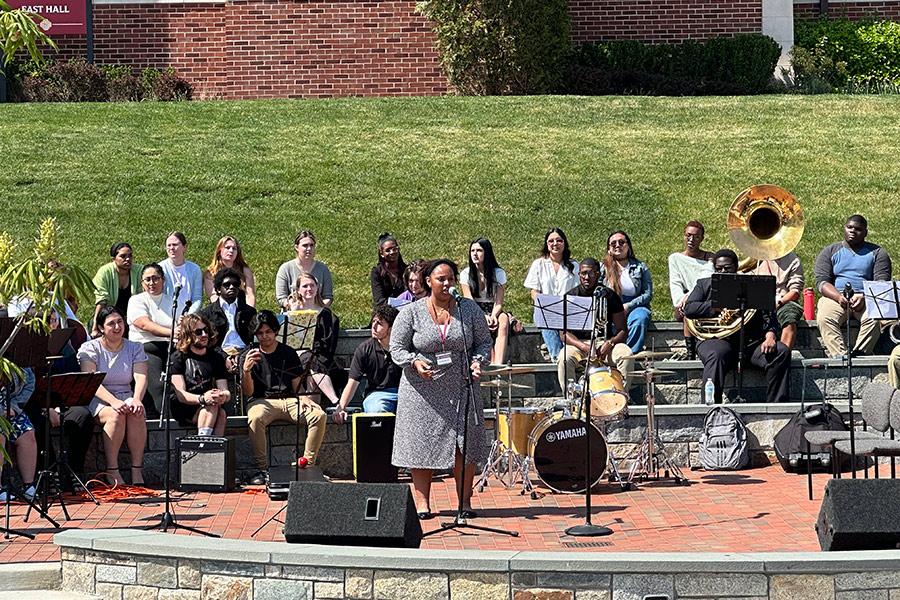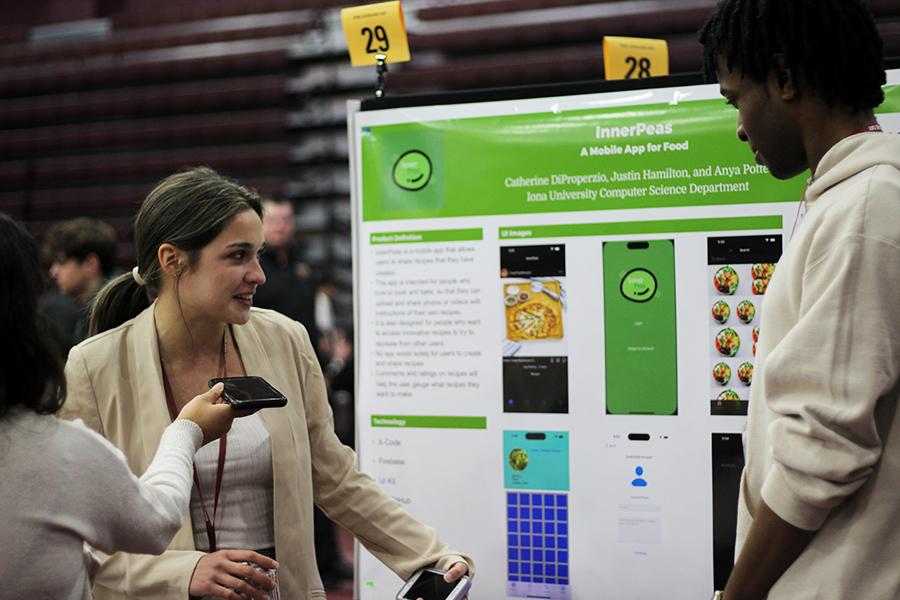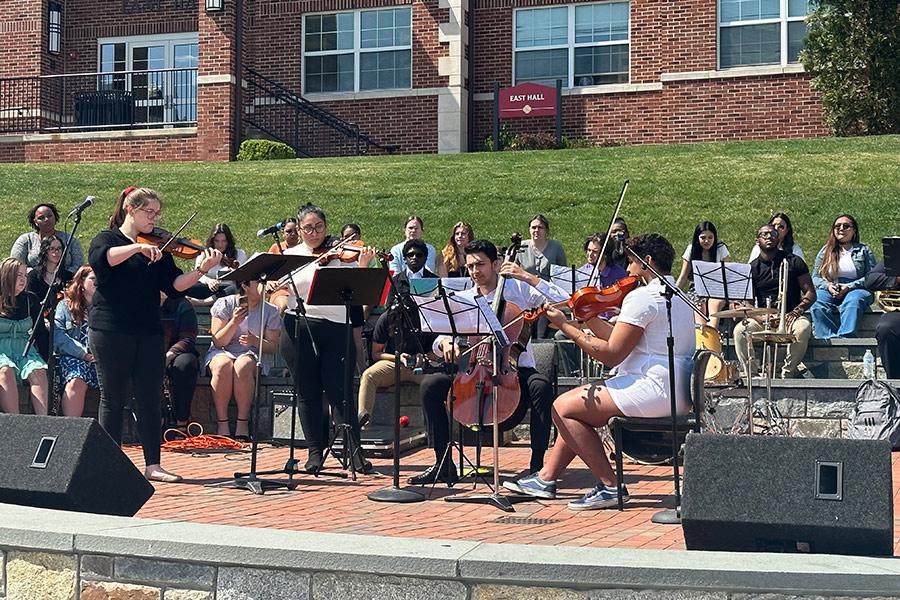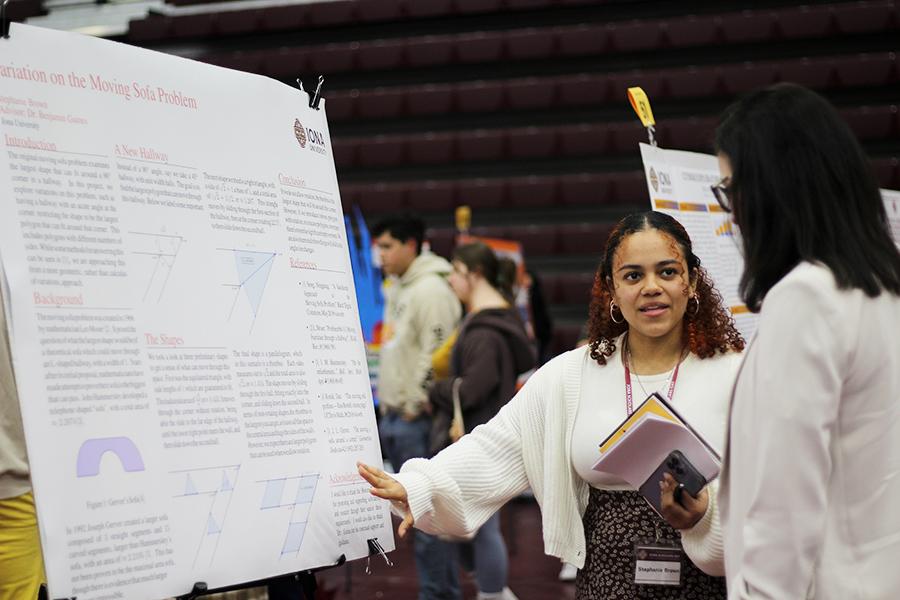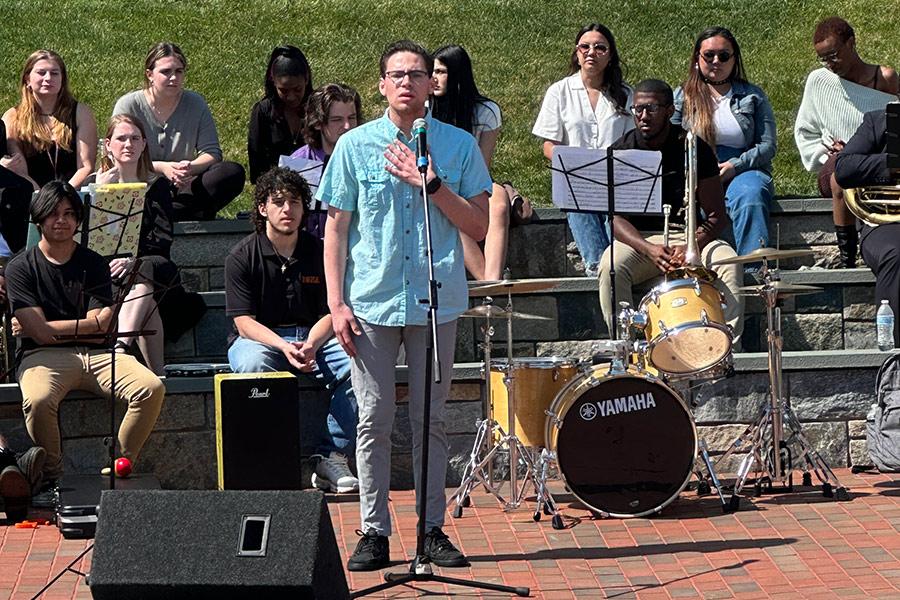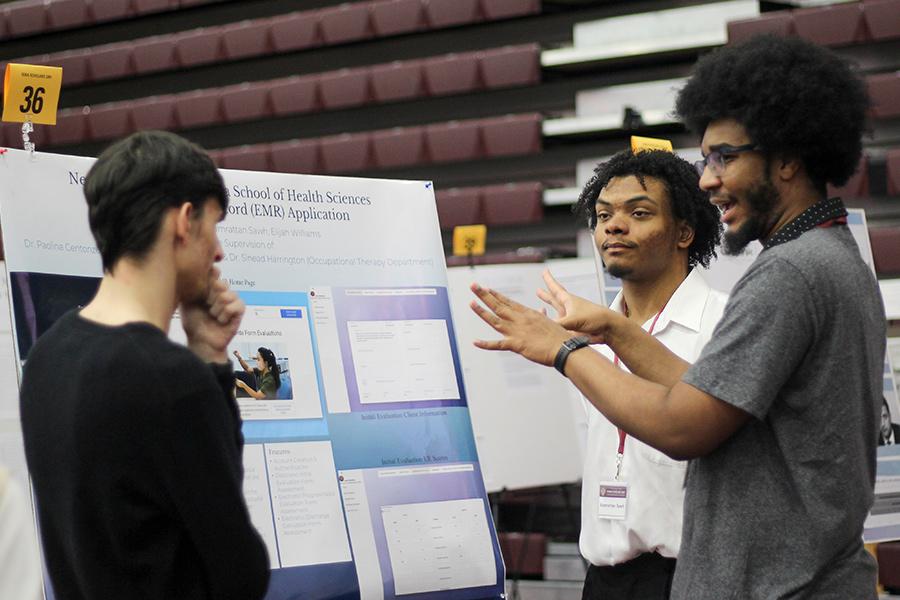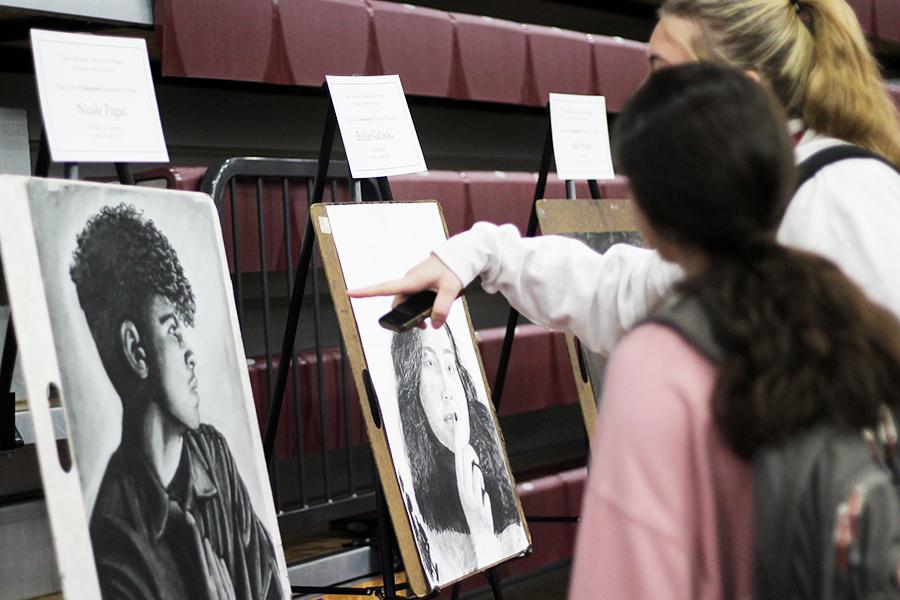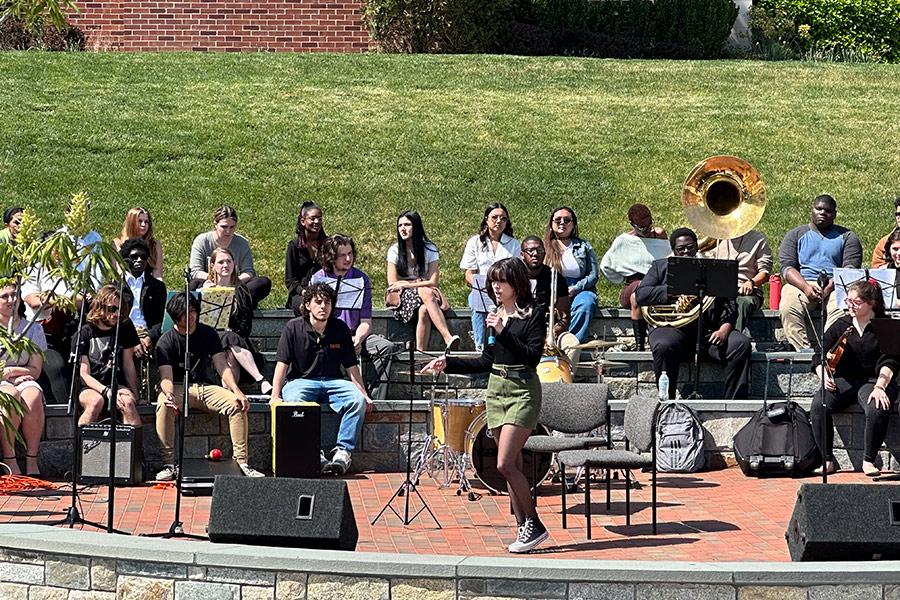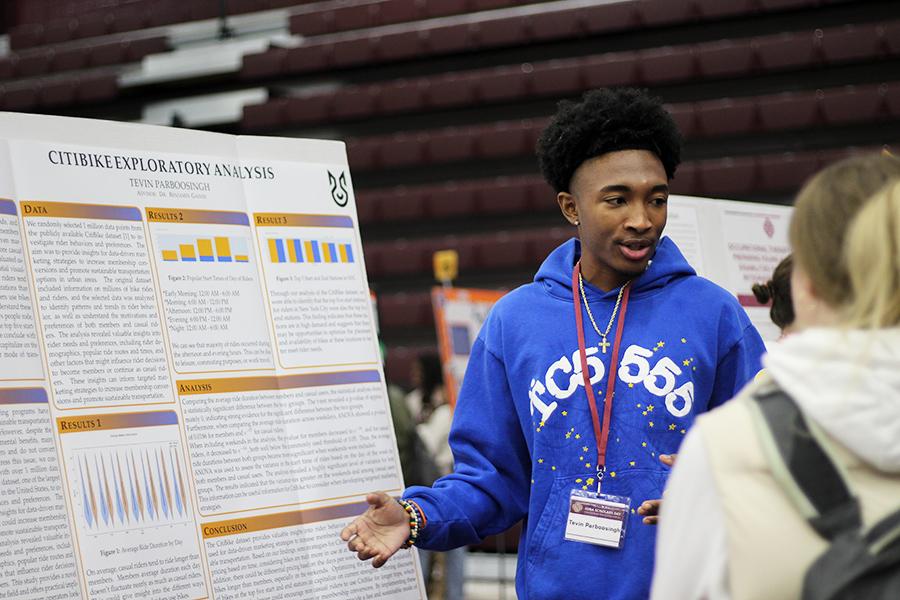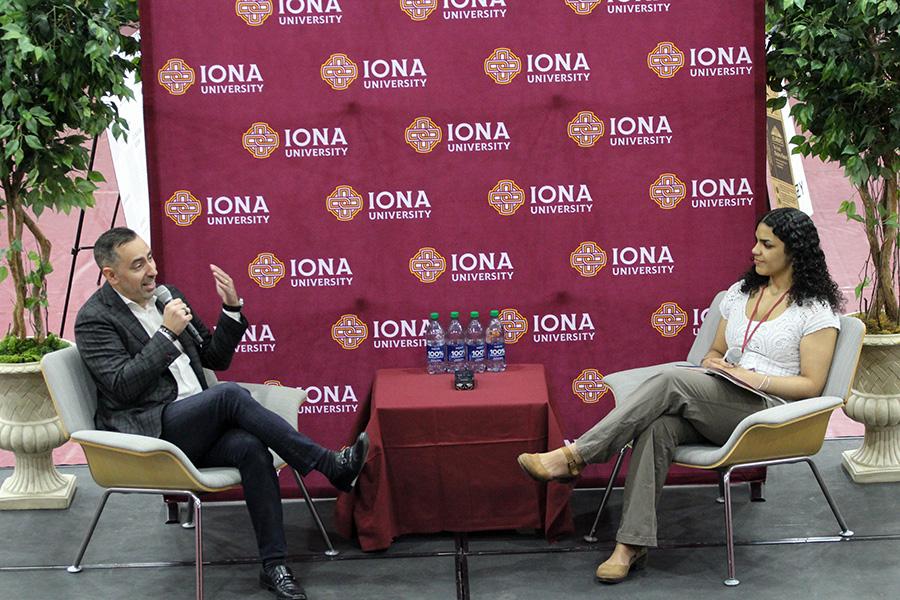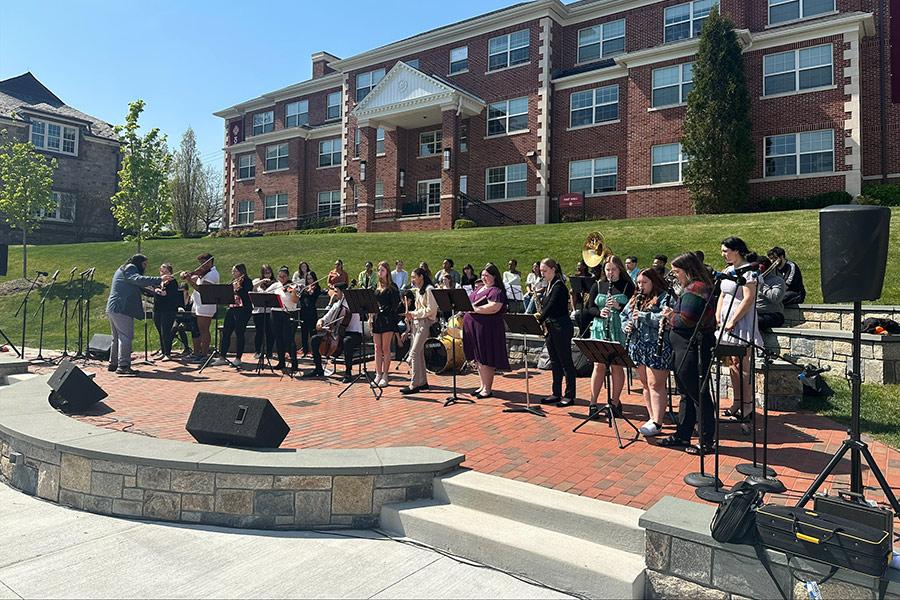 2023 Iona Scholars Day Presentation Platforms & Guidelines
A poster is a graphically based approach to presenting research. In presenting your research with a poster, you should aim to use the poster as a means for generating active discussion of your research. A poster is usually composed of a short title, an introduction to your question, an overview of your investigative approach, your results, and discussion of your results, and some brief acknowledgement of the assistance and financial support, if applicable.
Effective posters are:
Concise and organized;
Visually appealing;
Legible from 3-6 feet distance.
In general, poster presentations are designed to relate information to the audience without excessive verbal explanation. Well-designed posters are appealing in their balance of visual information, e.g., pictures, graphs, tables, etc. complemented by captions, written explanations, etc.
Posters should include:
a title giving the name of the project, and identifying the student author and faculty mentor
an introduction stating the problem to be solved, ideas described or discovered, or proofs to be established
a body presenting information using written descriptions and/or visual models with captions
a conclusion summarizing the work and perhaps suggesting new avenues of discovery inspired by the student's research
We will provide a panel (48 x 36 inch) where your poster should be able to stand alone (panel could be a kiosk shown in Image A and B, or tri-fold poster board with easel shown in Image C). As shown in the photos below, your presentation can be a single poster that fits on the panel or multiple printed sheets. Visual aids and handouts can be used. Any student who wants to use audio-visuals in addition to their posters may bring their own battery-powered laptop.
Image A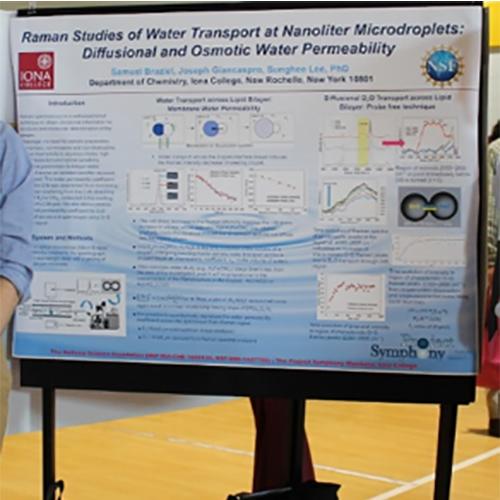 Image B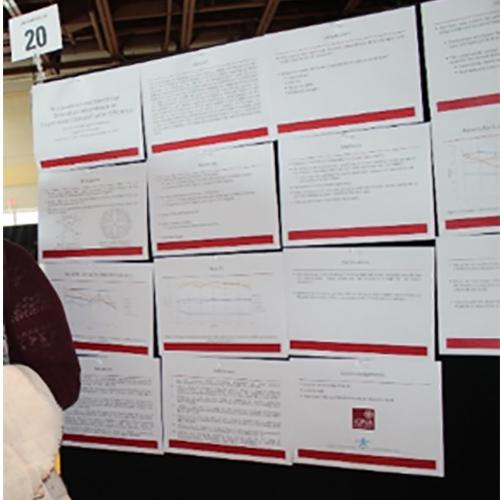 The above images A and B are examples of kiosk presentations.
Image C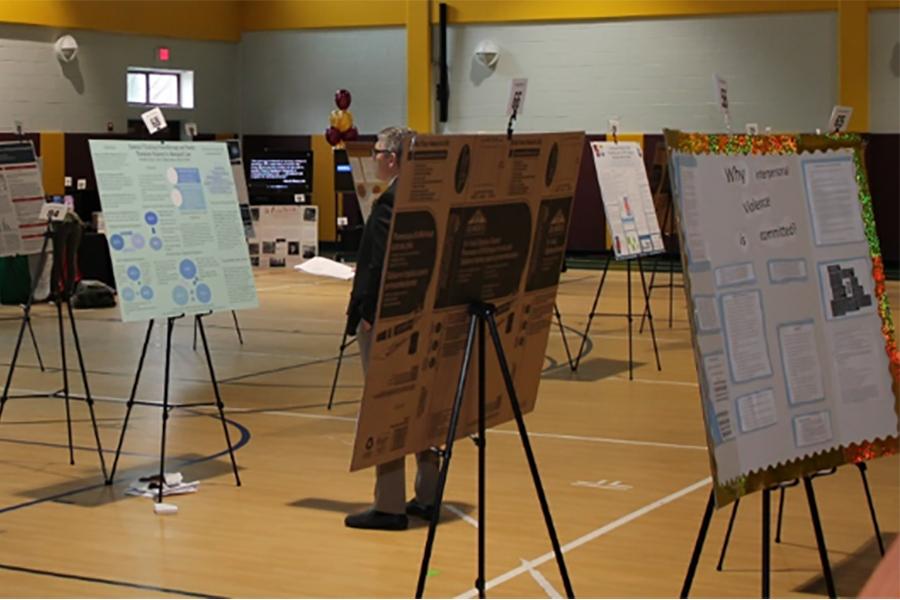 Image C shows examples of tri-fold poster boards with easels.
For additional advice in preparation for poster presentations, please contact Dr. Sunghee Lee.
If you wish to present a paper, this is most likely the option that will apply to you.
For Faculty: If you have a topic from class that would make for engaging student presentations, then encourage your students to submit!
For Students: If you have a paper or other work you are particularly proud of, consider speaking about it! You don't have to submit as part of a group, we'll match you with similar topics.
There will be sessions of talks held in person at different times on Iona Scholars Day.
Each panel will occupy a one-hour live presentation time slot. This time slot can be divided up per panel group as each panel sees fit. For example, for a three- or four-person panel, each panel presenter can plan to give a 10- to 15-minute talk followed by a 5 minutes of question and answer with the audience. For the 10-minute talk, students should describe their paper or project (as is standard for talks in their discipline of study). Presenters are welcome to utilize slides, handouts or other media as appropriate; supplementary material can be passed out to the audience, if the presenters prefer to do so.
If you are presenting works in the fine and performing arts, we invite you to submit either a video or visual presentation based on your work. These will be made available in a gallery of work, with the opportunity to engage with members of the community.