Peer Advisement, Success in Science (PASS)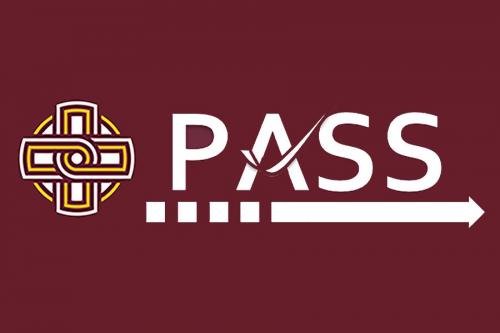 Peer Advisement, Success in Science (PASS) is a peer mentorship program designed to support freshman and sophomore STEM majors as they adjust to Iona and help them succeed in their coursework. Each mentee is assigned to one upperclassman mentor with aligning career interests and a similar major who will serve as a role model for them and provide advice about how to succeed in a challenging STEM curriculum.
Upon joining, both mentors and mentees will fill out a brief survey regarding their major, career goals, study habits, and extracurriculars. Based on the results of the survey, mentees will then be matched with a mentor with similar interests. Mentors will meet with their mentees periodically throughout the fall and spring semesters and be available to answer questions and provide advice regarding coursework and study skills.
Having a mentor was crucial during my freshman year as a Biochemistry major. My mentor, Jamilah, gave me helpful insights that I otherwise wouldn't have gotten until I gained my own experience at Iona. It's a great way to meet new people as well!
PASS provides students with a great way to meet people and learn about what it's like to be a STEM major at Iona. I built a great relationship with my mentee, Jared, and shared what worked best for me in my classes as well as helpful resources on campus.
Get Involved
If interested, please contact Mohamed Salah'23 at msalah1@gaels.iona.edu or Ela Hoxhaj'23 at ehoxhaj1@gaels.iona.edu.
PASS Leadership
PASS Mentorship Program Co-Presidents: Mohamed Salah, Chemistry Major, ACS-Certified, Class of 2023, msalah1@gaels.iona.edu and Ela Hoxhaj, Biochemistry Major, Class of 2023, ehoxhaj1@gaels.iona.edu.
PASS Mentorship Program Faculty Advisor: Sunghee Lee, Ph.D., Board of Trustees Endowed Professor of Chemistry, slee@iona.edu.