National Science Foundation S-STEM Program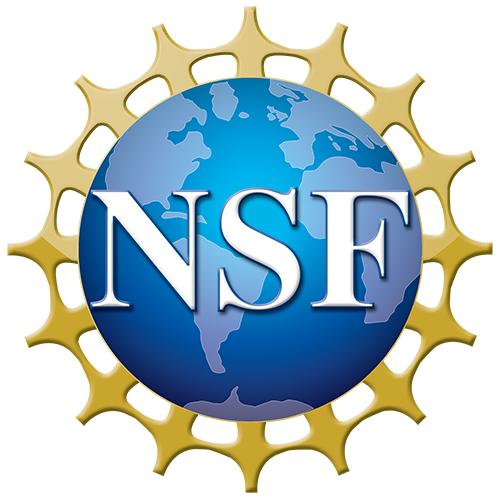 Iona University's National Science Foundation (NSF) Scholarships in Science, Technology, Engineering, and Mathematics (S-STEM) Program offers scholarships to graduating high school students who are planning to complete a major in biology, biochemistry, chemistry, mathematics, or computer science and who demonstrate academic excellence and financial need. Students receiving the Iona S-STEM Scholarship will receive a combination of scholarships and grants to cover the full tuition and program fees.
Building upon Iona's prior successful NSF S-STEM program, this program will contribute to the national need for well-educated scientists, mathematicians, engineers, and technicians by supporting the retention and graduation of high-achieving, low-income students with demonstrated financial need at Iona University.
This scholarship funding is available for graduating high school students beginning their freshman year at Iona University for the Fall 2023. For more information, contact Dr. Sunghee Lee, the Principal Investigator (PI), at slee@iona.edu.
The Iona S-STEM Scholarship program is supported by the National Science Foundation under NSF-SSTEM Award No. 1643737 and 2221046.
Eligibility Criteria
A Scholar Selection Committee composed of the PI, co-PIs, and a representative from the Office of Admissions will select the scholars from applicants who are enrolled, admitted, or applying to Iona.
Selection criteria will be based on below eligibility criteria as well as a holistic evaluation of their interests, motivations, life experience, potential to succeed, and commitment to entering the STEM workforce after completing their education.
Students applying for Iona NSF S-STEM Scholars must:
Be U.S. citizens, permanent residents, nationals or refugees or aliens lawfully admitted to the United States;
Must commit to declaring their major in their freshman year in one of the targeted STEM areas (biology, biochemistry, chemistry, mathematics, or computer science);
Demonstrate academic talent or potential with a minimum high school math and science grade point average of 80 of 100 (At least 3-4 years of Math, including Pre-calculus or Calculus; At least 3 years of Science, preferably in their senior year);
A statement demonstrating their desire to study one of the targeted STEM areas, and pursue a career in a STEM field;
Demonstrate academic potential as evidenced in at least one letter of recommendation from a high school teacher, guidance counselor, coach, club sponsor, or employer;
Demonstrate financial need and establish Federal Pell Grant eligibility as determined by the Office of Student Financial Services at Iona University;
File the Free Application for Federal Student Aid (FAFSA) by the stated deadline.
Scholarship Renewal Criteria
Scholarships of continuing Iona NSF S-STEM Scholars will be eligible for renewal each year provided that the scholars:
Maintain financial eligibility and their major status in one of the targeted STEM areas
Have a cumulative GPA of no less than 3.0
Participate in NSF S-STEM Scholar cohort activities
File the Free Application for Federal Student Aid (FAFSA) annually by the stated deadline
The determination of continuing eligibility will be made each year at the conclusion of the spring semester. An overall holistic approach will be maintained for continuation of scholars to best recognize and support individual needs and potential. Awards will be made beginning in the fall semester each year. 
Principal Investigator (PI) and Contact Person
Co-Principal Investigators
Benjamin Gaines, Ph.D., Mathematics
Kathleen Kristian, Ph.D., Chemistry & Biochemistry
Eric Muller, Ph.D., Biology
Smiljana Petrovic, Ph.D., Computer Science