Annual Fund Scholars Program
As a supporter of Iona College, you can make a lasting and personal difference in the life of a student through the Iona College Annual Fund Scholars Program. Iona College is a caring academic community, inspired by the legacy of Blessed Edmund Rice and the Christian Brothers, which embodies opportunity, justice, and the liberating power of education. However, access to higher education is becoming increasingly difficult for students and their families.
In order to continue to make an Iona education available to qualified students, regardless of their socioeconomic status, the College has made financial aid one of its highest priorities.
Your gift to the Annual Fund Scholars Program will provide a student with direct financial support toward her/his/their annual tuition.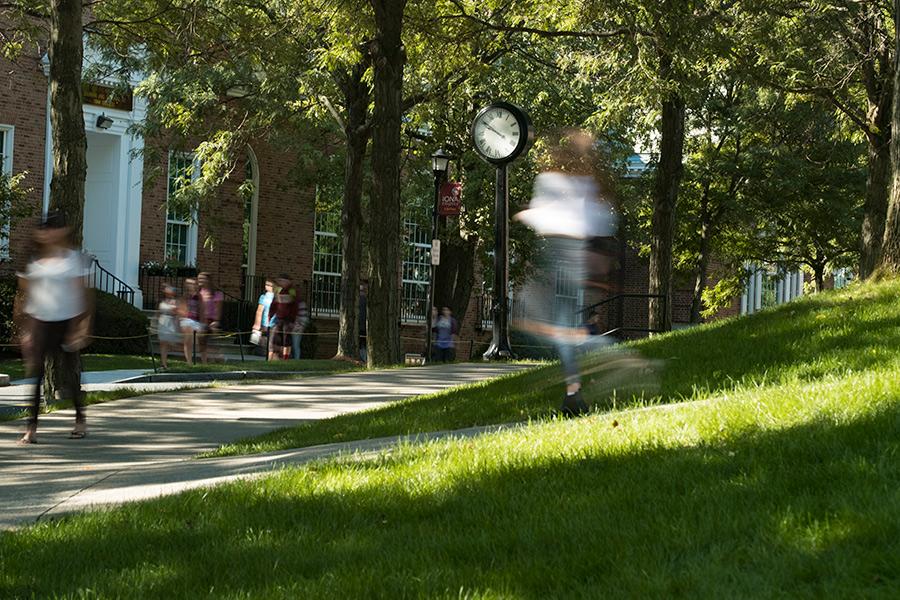 Meet Our Scholarship Recipients
Meet some of the grateful scholarship recipients who have been directly impacted by the ongoing generosity of donors like you.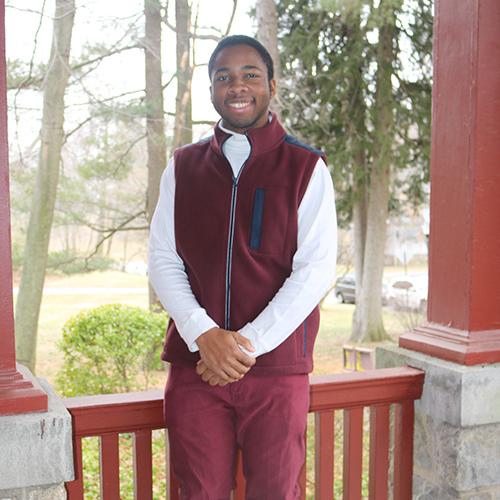 Major: English
Minor: Economics

Chaz is a member of the Iona College men's rowing team. He has participated in IonaTHON to support the Maria Fareri Children's Hospital in Valhalla, N.Y., cleaning up New Rochelle streets, Midnight Run, and he is a tutor in the ASSET after-school educational enrichment program. "I chose Iona because the campus is beautiful, and it is close to my home in Manhattan. My professors not only teach their coursework but also life lessons. They have a good sense of humor and make themselves available to talk outside of class."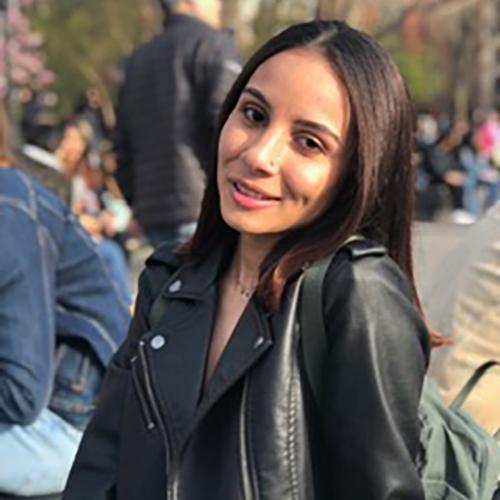 Major: Criminal Justice
Minor: Psychology

Brianna was a mentor in the MOSAIC Mentorship Program, committed to the success of first-year Iona students, and she was a member of the Criminal Justice Club and Golden Key Honor Society. "I encourage freshmen to become involved on campus, and to be open to meeting new people because they will leave an imprint on your heart. I've become self-aware at Iona and learn something new every day. I am a first-generation college student working very hard to change my community and inspire others. I have absorbed Iona's values of devotion to integrity and diversity and the pursuit of knowledge and truth. I will uphold these values throughout my life and in my career."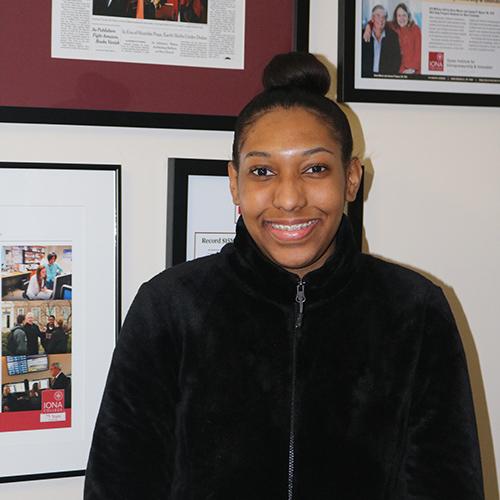 Major: Psychology
Minor: Social Work

Ashley was an intern at Habitat for Humanity and the Westchester County Department of Senior Programs and Services. She has been on the Dean's List since freshman year and has earned all As since she was a sophomore. "New experiences are intimidating, but you will be surprised by the inner joy you'll feel when you push yourself outside your comfort zone. My psychology professor, Dr. Brian Cesario, is an inspiration. His professional demeanor and vast knowledge are immediately evident in the classroom, and I hope to be equally knowledgeable in my field someday. My career aspiration is to care for others when they feel alone and helpless."
Major: Accounting

Gianna was vice president of Phi Sigma Sigma sorority and a member of the Accounting Club and Golden Key Honor Society. She participated in Midnight Runs, IonaTHON and Relay for Life. Gianna was an intern at PepsiCo in Purchase, N.Y., and plans to become a certified public accountant. "My accounting professor, Dr. Marie Elaine Gioiosa has had the biggest influence on me as a student. She was my first accounting professor and the reason I continued on this career path. I have achieved a lot at Iona and I have become a strong leader. I am proud to be the vice president of my sorority and landing a competitive internship at PepsiCo. Iona has taught me to make the most of every opportunity and always help others."
Make a Gift
To make a difference in a student's life, we ask for a minimum yearly contribution, and we invite you to pledge your support for four years, providing a full commitment to a student's education.
$2,500 per year as a Cornelia Sponsor
$5,000 per year as a Loftus Sponsor
100% of your Annual Fund scholar gift will support current students in the fiscal year in which it is given. The scholarship, therefore, is a gift with immediate impact.
You will receive recognition as a leadership Annual Fund donor, as well as the knowledge that you are making the "Iona Experience," with its abundant opportunities for academic and personal growth, possible for a current student.