Gaels Helping Gaels
You answered the call like never before!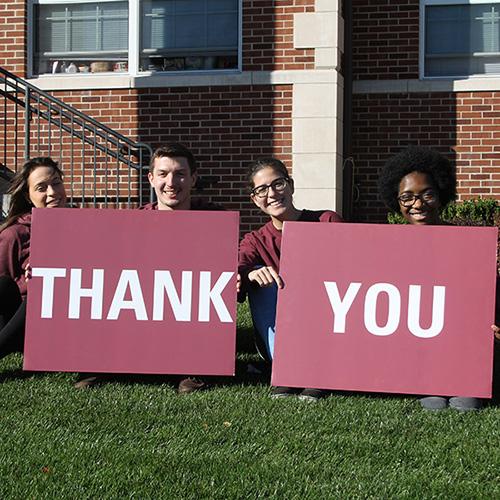 Thank you for showing what it means to be an Iona Gael. You care more, you give more, and you put others above yourself. The outpouring of support for our 2021 Gaels Giving Day was nothing short of INCREDIBLE! In response to significant financial and life challenges to our students, you did your part to ensure that their ability to pursue their educational goals would not be in jeopardy. During our 24-hour effort and beyond, you stood with us, showing your commitment and dedication to providing the best possible Iona experience for our current and future Gaels. In true Gael fashion, you helped us do what few others have been able to do in these challenging times – reach new heights in support!
Gaels Giving Day 2021 saw amazing results, thanks to the generous Gael spirit! 463 donors - up 115% from our 2020 effort AND 85% more than our 250-donor goal this year - helped us unlock the $25,000 Chairman's Challenge! This means that over $130,000 will be available to meet the most urgent needs of our students. This is truly a remarkable achievement, especially during these continued trying times. Even more important, however, is that these results translate into the delivery of support for our students so they can accomplish their educational goals and life dreams! THANK YOU for giving like a Gael!