Apparel & Gear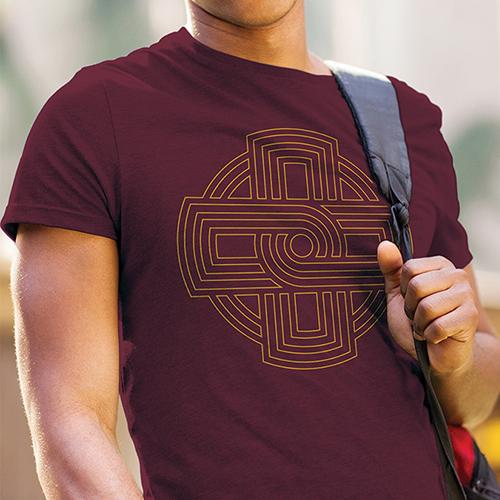 At Iona College, we're proud of who we are and what we represent. One way we communicate our Iona pride is through apparel and merchandise.
College Marketing & Communications is responsible for administering Iona College's trademark licensing. Our goal is to provide manufacturers the resources and flexibility to create products featuring Iona College logos and graphic marks while also ensuring our reputation and brand identity are presented accurately.
By adhering to the following guidelines, we can ensure all Iona College apparel and merchandise is designed and crafted using the highest possible standards.
Campus organizations and recognized student groups are required to use an AUTHORIZED LICENSED VENDOR when designing consumer products. This includes promotional items (giveaway items) whether or not such items include College logos.
For more information, contact College Marketing & Communications.
For information regarding using the College's logo in demonstrations or protests, please see Iona's demonstration policy and procedures.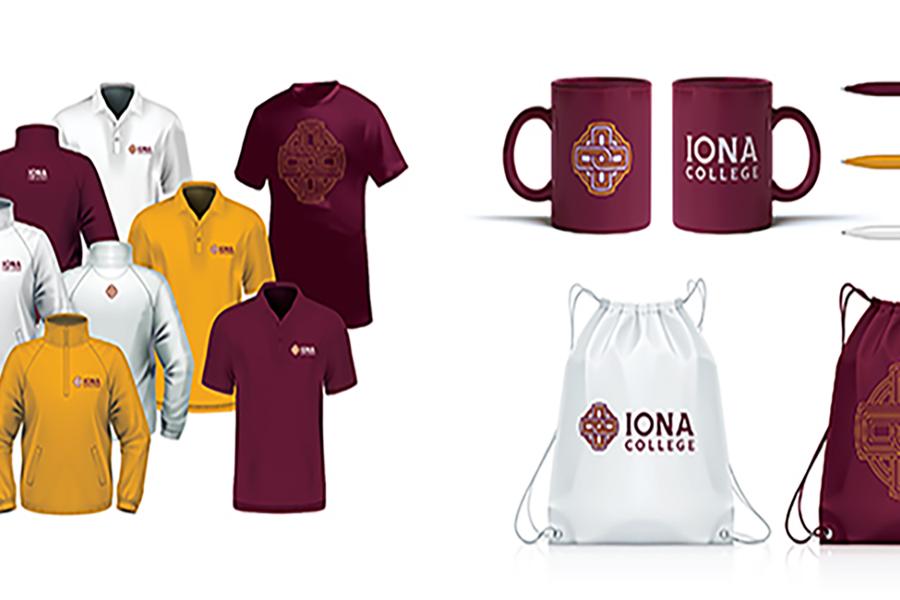 Merchandise Guidelines
Iona College's merchandise guidelines ensure the correct and legal use of all Iona College trademarks. To utilize official elements, licenses must be obtained for any Iona College trademark, image, or photograph used on any product that will be sold to the general public or to campus departments and organizations. Furthermore, permission must be obtained by companies or organizations wanting to associate with Iona College through its names or logos. Policies and procedures for the use of the Iona College marks are as follows.
Traditional Retail Merchandise
The following guidelines apply to any company or group interested in manufacturing Iona College-branded products that will be sold to consumers through retail distribution channels (including online).
To inquire about requirements for licensing and to apply, companies must complete an application and the requirements for licensing as outlined by College Marketing & Communications.
Based on the information provided, Iona College will determine whether a license will be granted to the applicant.
Iona College reserves the right to prohibit use of its trademarks with certain issues and products, such as alcohol, tobacco, candidates for public office, and those products that infringe upon another entity's trademarks or would be considered in poor taste by the general public. Iona College will not license products that do not meet minimum standards of quality or good taste; are dangerous; or carry high-liability risks.
Student Organizations & Campus Departments/Offices
An organization implies an association with Iona College whenever it uses our name and/or logos in tandem with its own. Therefore, only officially recognized student organizations are allowed to use the Iona College logo and name in conjunction with their own organization's designation.
Any product bearing an Iona College logo or a specific departmental logo must be purchased from a licensed manufacturer. To receive approval on any outside vendors, contact College Marketing & Communications.
To ensure consistency in the use of the Iona College name and logos, all product designs must be approved before production by College Marketing & Communications. The manufacturer can submit their design for approval on behalf of the organization/department. However, if there are questions concerning the design, the organization's representative may contact College Marketing & Communications directly.
Recognized student organizations and campus departments may include sponsor names/logos on event promotional items in conjunction with the Iona College marks under the following conditions:

The student organization/department's name must be included to communicate the relationship is a partnership with a particular group and not an endorsement by Iona College.
The use of college marks in conjunction with other sponsor names/logos is considered a promotional item whether sold or given away.
Based on the scope of the program, a rights fee may be assessed.
---
Back to Homepage • Who We Are • Our Brand
Logos • Color, Font & Graphics • Apparel & Gear