Office of Residential Life
Welcome to Iona University's Office of Residential Life. Our goal is to provide a community to our Gael force that is supportive of students' academic endeavors, complements classroom learning, and that promotes individual development. With a variety of living areas, students are able to feel like they are home away from home.
Our office also hosts, supports, and sponsors various programs each semester. We offer many programs focusing on the areas of community engagement, intellectual enrichment, service, diversity, wellness/alcohol and other drug education, and spiritual growth. Through programming, we allow students to network with their peers, supply the tools needed for college and beyond, and enhance their overall residential experience!
Housing Options
Find your home away from home in one of our traditional residence halls, suite, apartments or graduate housing options. You'll live just steps away from classes, community events, and all the resources you need to be successful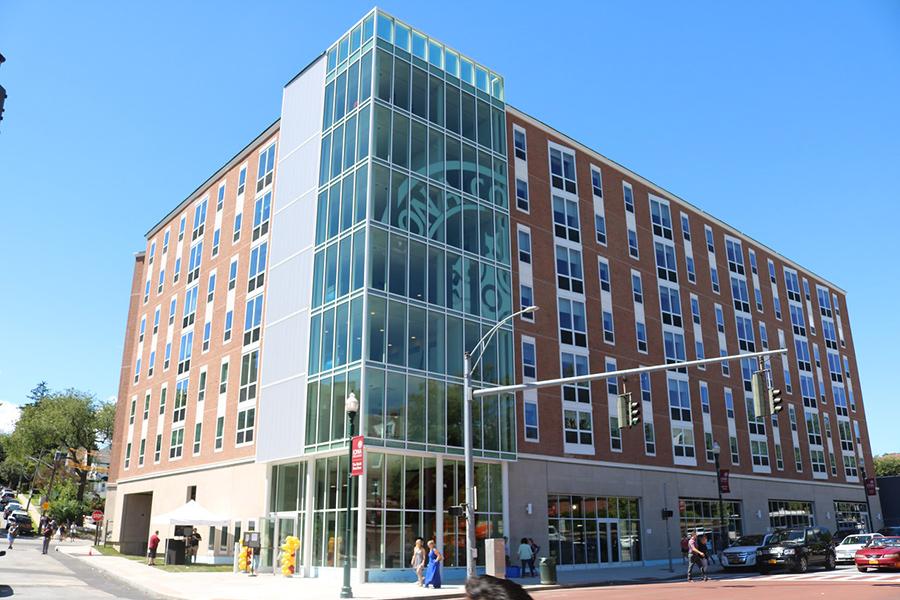 December 6, 2023
Robert V. LaPenta Student Union Food Court GR130, Robert V. LaPenta Student Union Food Court TV Lounge, Joseph M. '59, '83H & JoAnn M. '98H Murphy Green
5:00pm - 7:00pm