Cathy McCabe '85
Values Instilled at Iona Play Key Role in a Successful Career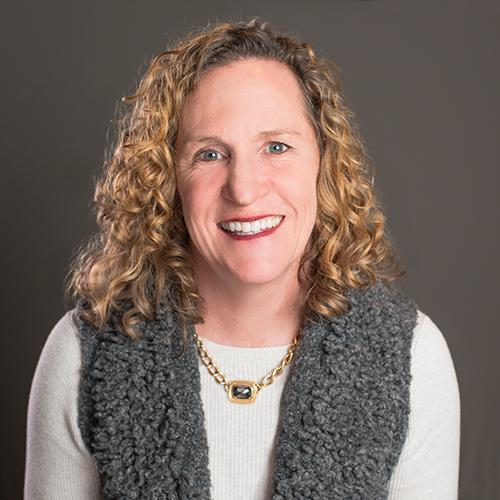 With six older siblings who graduated with honors from Iona College – and attending high school just two miles away at the Ursuline School – it "just made sense" for Cathy McCabe to study at Iona. Not to mention that her parents both earned Iona degrees and worked at the college – her father Hugh as Head of the Registrar and her mother Cay as a professor of Theology.
McCabe took seriously the notion of living up to the high academic standards her family had set. "I was focused on my studies and chose my classes carefully," she recalled. "I was lucky to have so many wonderful professors who provided expert guidance, direction and support, including English professors Br. Francis Markert and Dr. Barbara Solomon, History professor Dr. Dan Smith, Spanish professor Dr. Ela Gomez-Quintero and Religious Studies professor, Sr. Peggy O'Neill.
She joined Iona's volleyball team freshman year, which proved challenging even though she had played field hockey, basketball and softball in high school. "I was not very good, yet my team members were very inclusive. Volleyball, and sports in general, taught me about leadership, teamwork and cheering others on to success, all of which are skills I've used throughout my career. I felt a sense of family and belonging in all the teams, clubs, and activities I participated in at Iona."
Now McCabe serves as Senior Managing Director, Institutional Relationships for TIAA, a Fortune 100 financial services organization, where she has worked for more than three decades. "Like Iona, TIAA is a mission- and values-based organization," she explained. The values instilled in McCabe at Iona – treating all people with dignity and respect and a commitment to doing what's right – have been key to her successful career. Her mother's money mantra was, "Save early and often, and live well through mindful spending," which McCabe still looks to as sage advice.
At TIAA, she has led large national teams, worked with institutional and individual clients, and was an executive sponsor of several TIAA financial educational programs addressing the unique needs of diverse individuals, including women, Hispanic-Latino, Gen Y and LGBTQ.