Bring Your Curiosity, Find Your Community. 
Filled with excitement and endless possibilities, campus life at Iona University offers an inclusive environment to learn, live and grow. Here, we cultivate a vibrant student body where you can connect with friends, explore new interests and experience student life to the fullest.
The Wall Street Journal's 2024 Best Colleges in America
Iona University Ranked #4 in the Northeast
Iona University, tied with Yale University, is the #4 Most Recommended Northeastern School by Students. MIT, Williams College and Princeton University round out the top five list.
Read More: Most Recommended Schools in the Northeast
Iona University Ranked #66 in the Nation
A new ranking of the 2024 Best Colleges in America highlights Iona University at #66 nationwide based on student outcomes and graduate salaries as well as #1 in New York for student experience. Iona is also ranked in the top 10 Best Catholic Colleges in the country.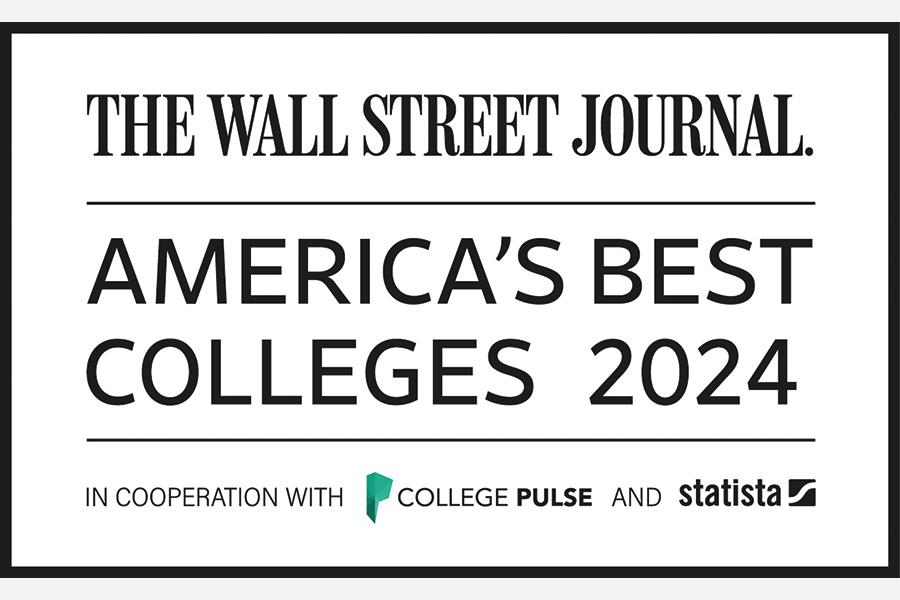 Proximity to New York City
Our New Rochelle and Bronxville campuses offer the tight-knit feeling of a private university while providing endless opportunities to get involved, make meaningful connections and create memories that will last a lifetime. Both campuses are located just 20 miles north of Manhattan, making it easy to experience the career opportunities, entertainment, culture and iconic sites New York City is known for. If you prefer staying close to campus, you can spend time outside of class relaxing on Iona's beautiful grounds.
During your time at Iona, you'll meet people and discover passions that bring out the best in you. You and your classmates will feel the Gael spirit as you attend campus events, volunteer at community organizations or compete in intramural or club sports.
Get to know Gael Nation!
From move-in day to Commencement, find out why students call Gael Nation home.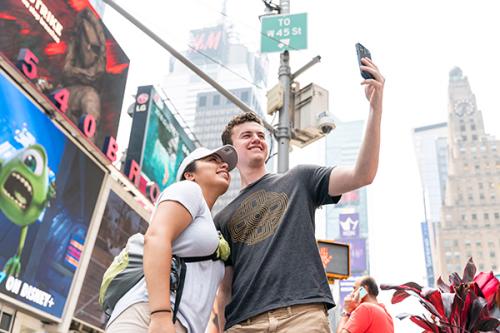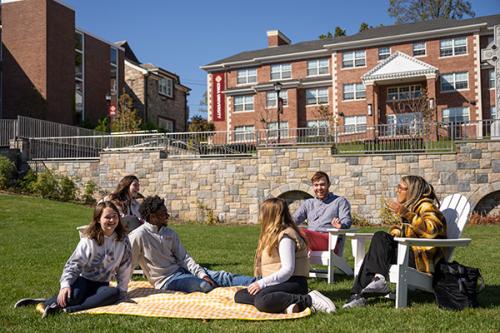 Campus Life at a Glance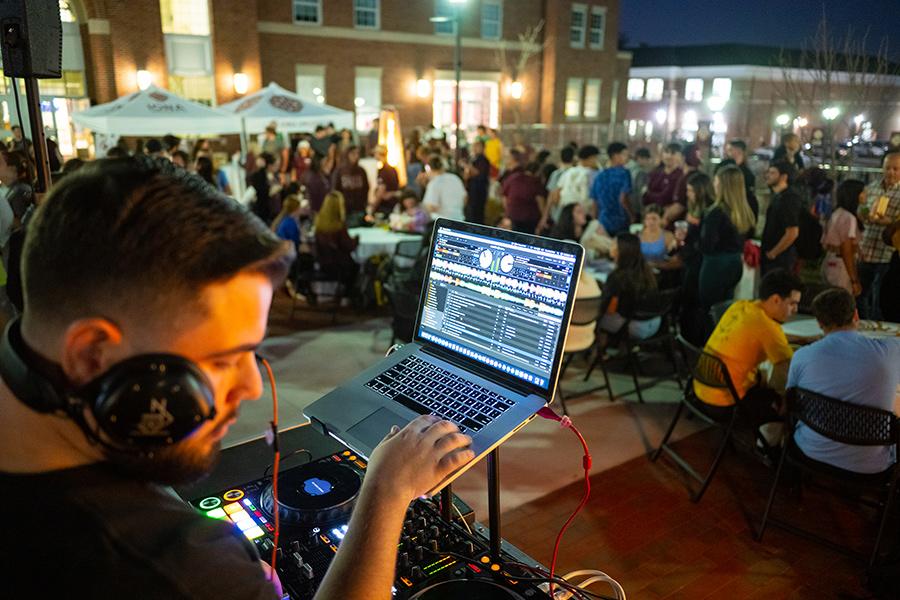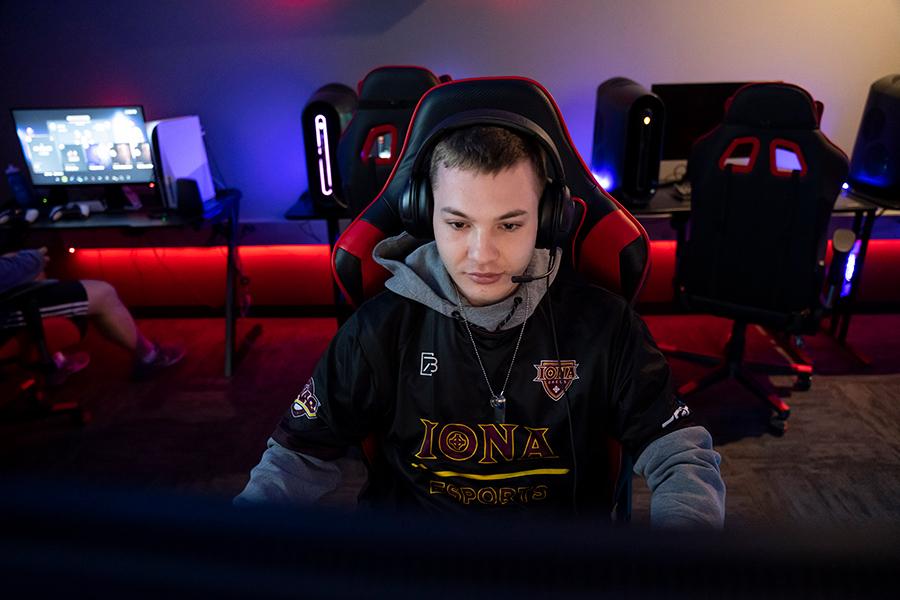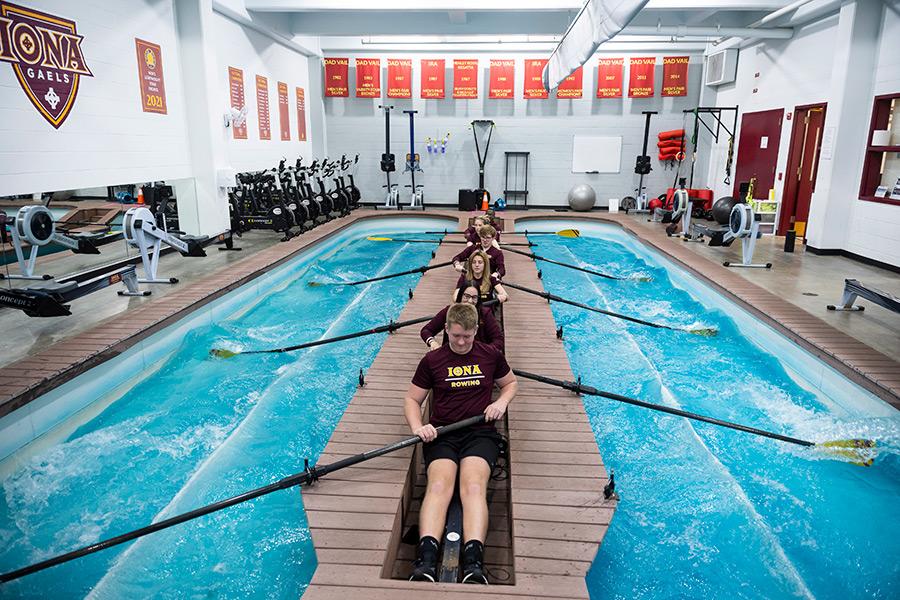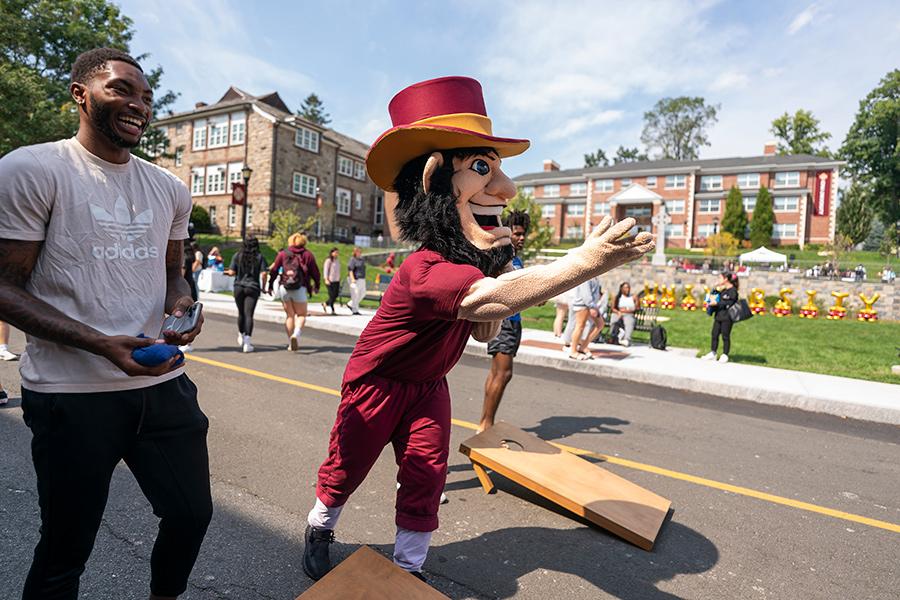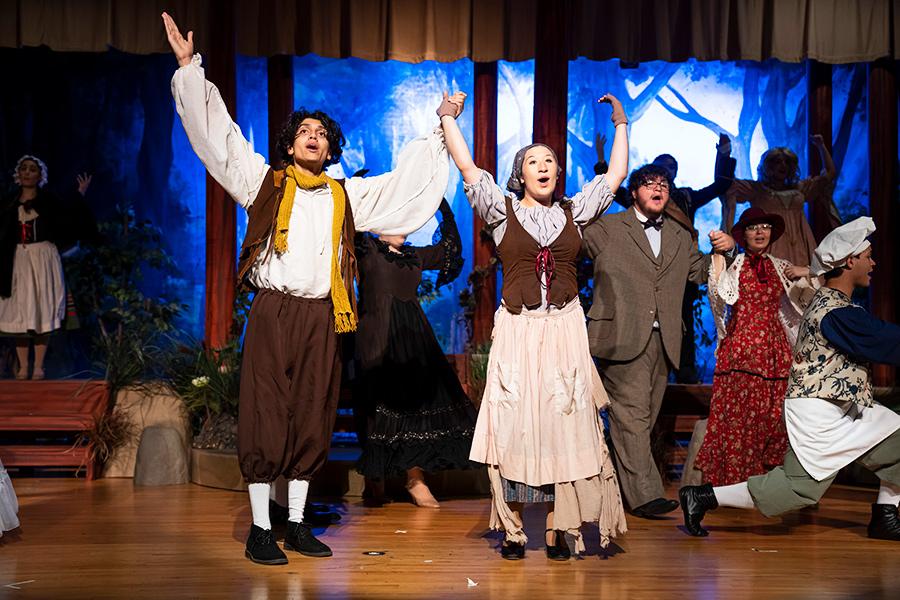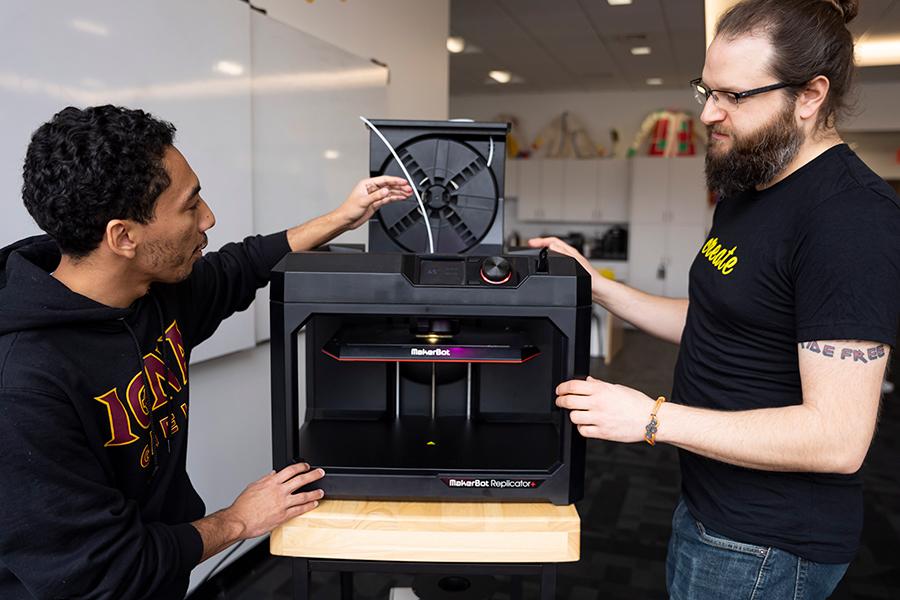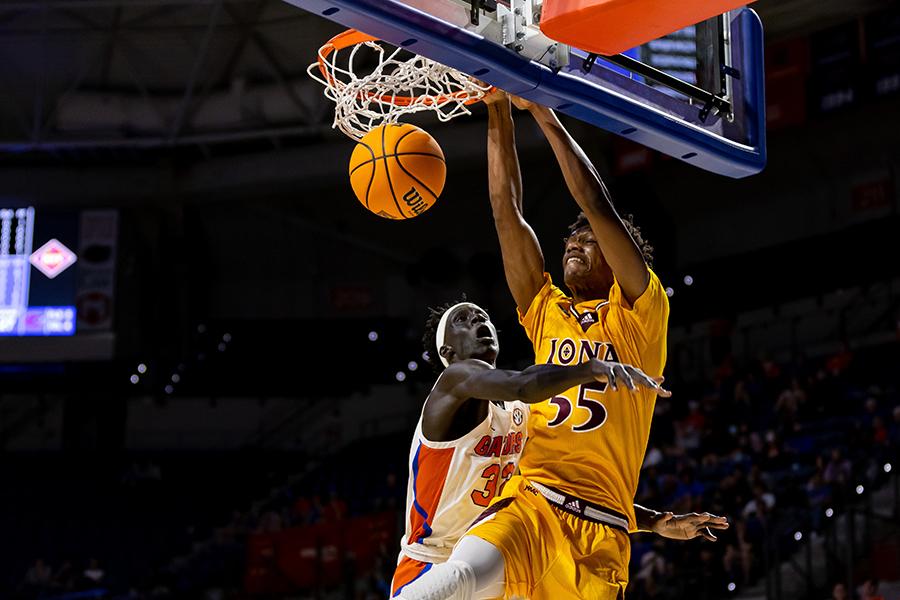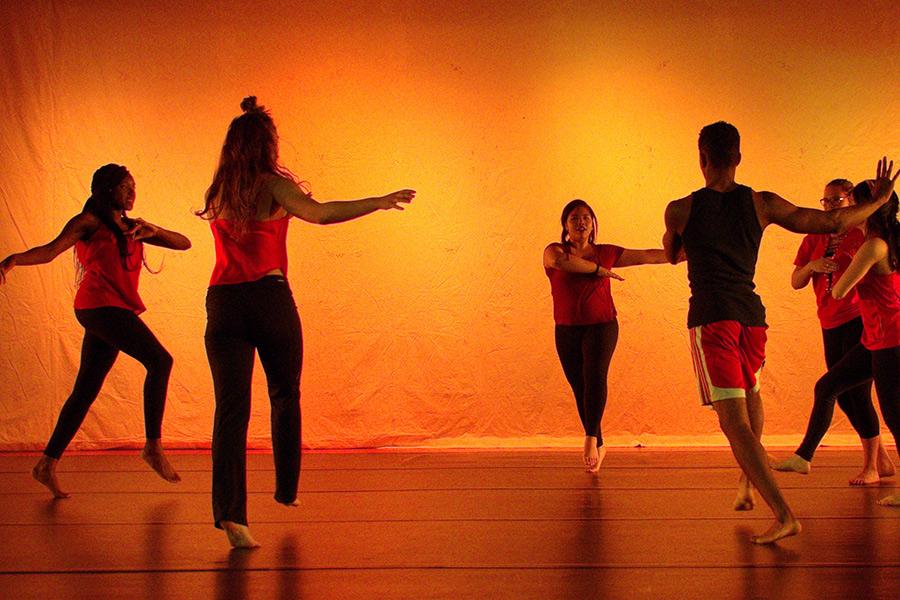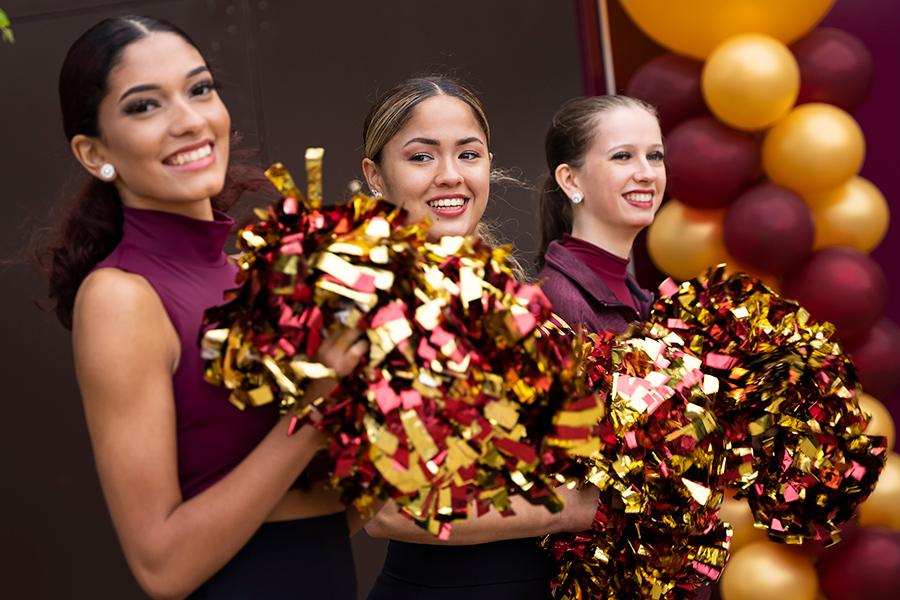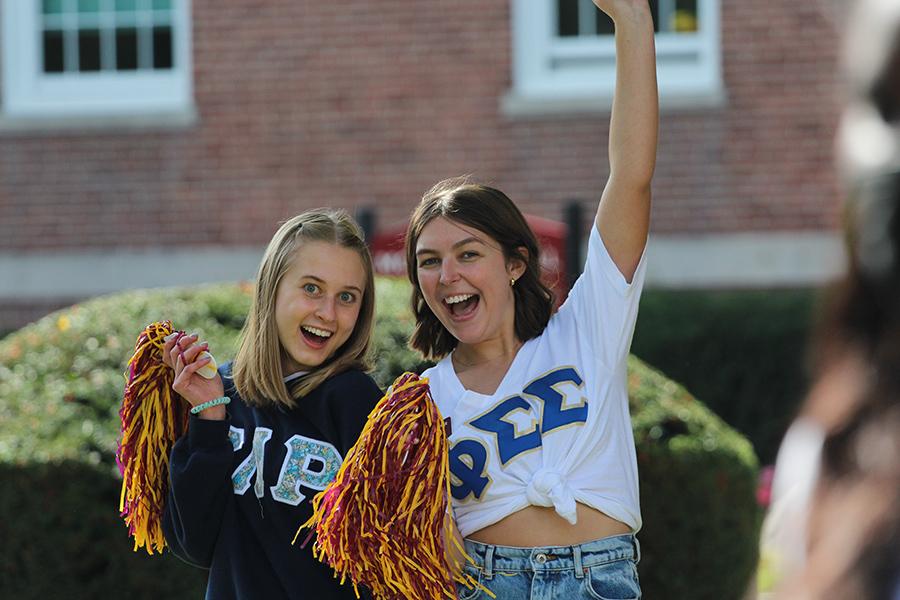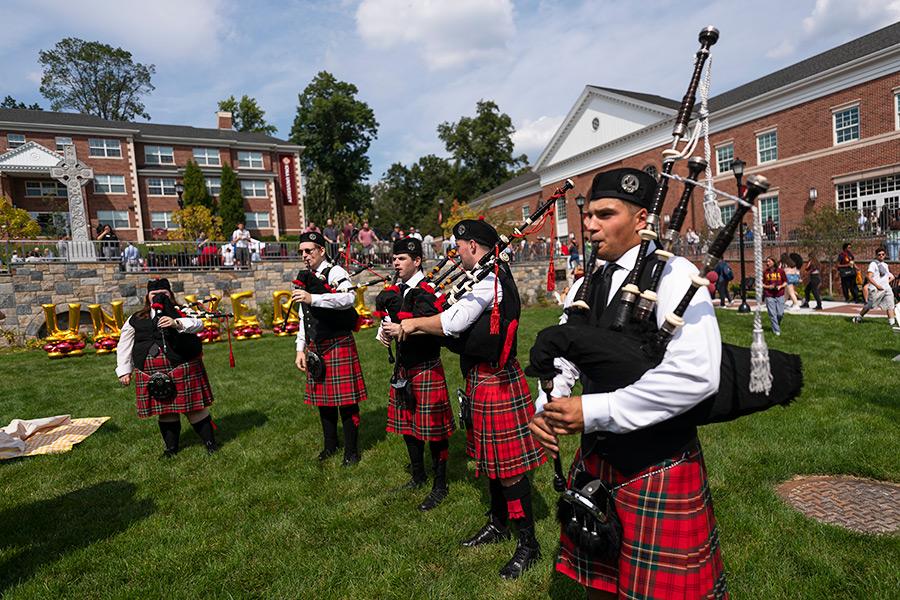 Explore Student Life at Iona
Discover student life outside the classroom and see how you'll spend your time relaxing on the Murphy Green, grabbing dinner with friends at Vitanza Commons or taking a yoga class at the Hynes Athletics Center.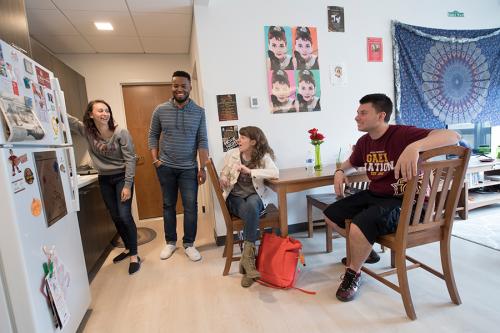 Housing & Dining
Welcome home! At Iona, we make sure living on campus is warm and inviting. Our student body is diverse, and their residential needs and preferences are as unique as they are. That's why we offer various housing options to connect with classmates who share academic passions, apartment-style suites or traditional residence halls.
Craving a spicy tuna roll? Or want to build your own pizza? Iona's meal plans and dining options are sure to keep eating on campus affordable and delicious. Discover what's on the menu at Iona.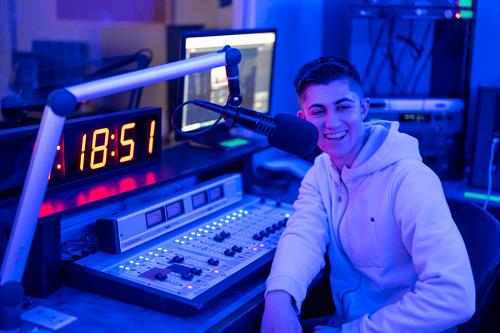 Clubs & Activities
With more than 80 clubs and organizations to choose from, it's easy to get involved on Iona's campus. Our academic clubs, media groups, student leadership organizations and Greek Life provide students endless opportunities to connect with classmates, follow their passions and enjoy our spirited campus life.
Recreation
Join one of Iona's intramurals or recreation interest groups to get yourself moving, grow new relationships and engage in a bit of friendly competition. As a part of our recreation groups, you have the opportunity to enjoy the Hynes Athletics Center while also staying fit.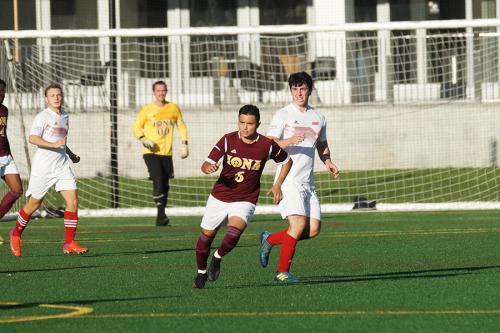 Club Sports
Available throughout the year, our club sports programs offer plenty of opportunities to find a group that fits your athletic interests. Club sports teams compete in established leagues against other universities in the tri-state and New England area, giving students the chance to compete for championships and build lasting camaraderie with teammates.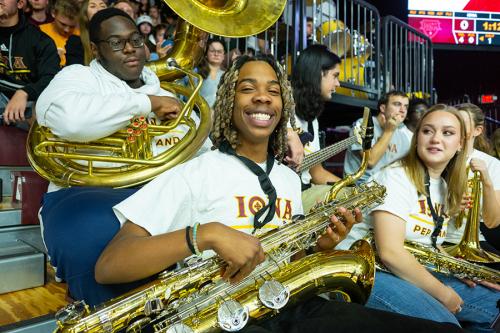 Spirit & Performing Arts
Express yourself and share your Gael pride by joining one of our many performing arts groups. Whether you want to play in the Iona Pep Band or wish to share your love of theatre by becoming one of the Iona Players, you can explore your creativity and polish your technique through Iona's performing arts department.
80+
clubs, organizations and student programs on our New Rochelle campus
1,109
undergraduate students living on our New Rochelle campus
49
countries represented in the student population
Caring for Iona Students
As an Iona student, your safety and well-being are top priorities. Students have access to the Iona Wellness Center, our Counseling Center, along with other on-campus resources, to ensure their physical, mental and emotional health needs are met.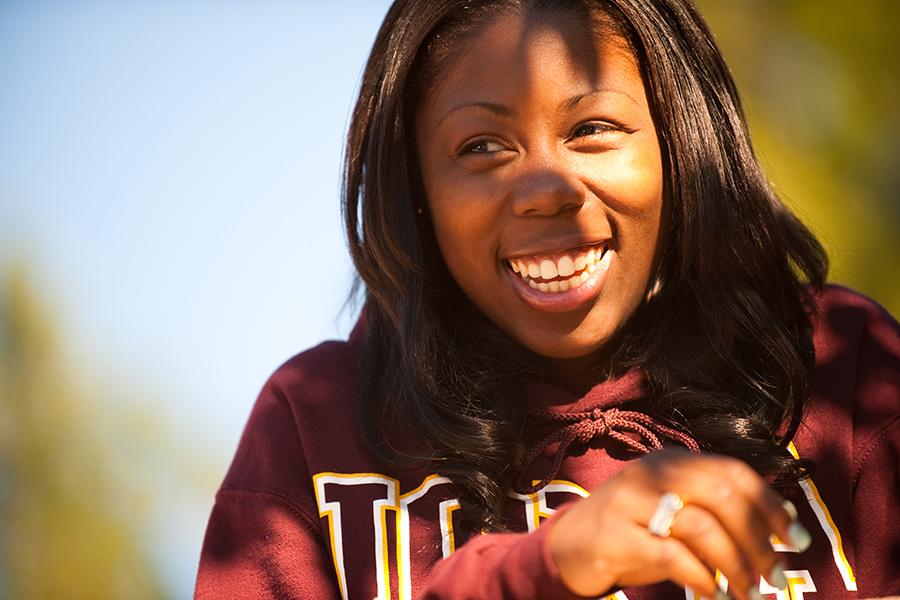 Cultivating a Diverse Gael Nation
Iona University is committed to cultivating and sustaining a diverse, equitable campus life where all students are celebrated and feel a sense of belonging. The Office of Diversity, Equity, Inclusion & Belonging (DEIB) works to continue Iona's dedication to creating a safe and inclusive campus for all. With a variety of diversity organizations, committees and events, students are encouraged to get involved and learn from and celebrate one another's differences.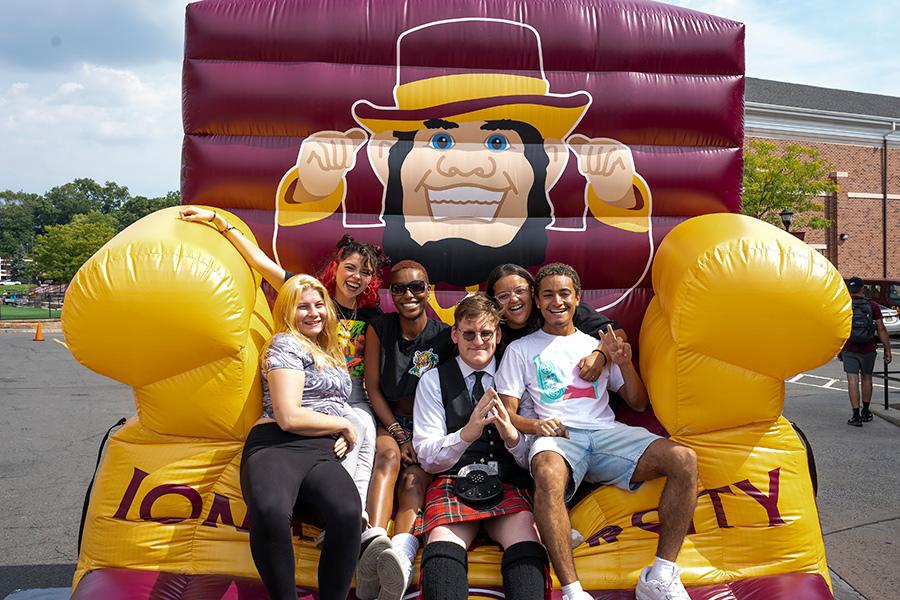 Shop the Iona Campus Store
Whether you are looking for books, school supplies or the latest Iona gear, the University's bookstore, the Iona Campus Store is the place for you!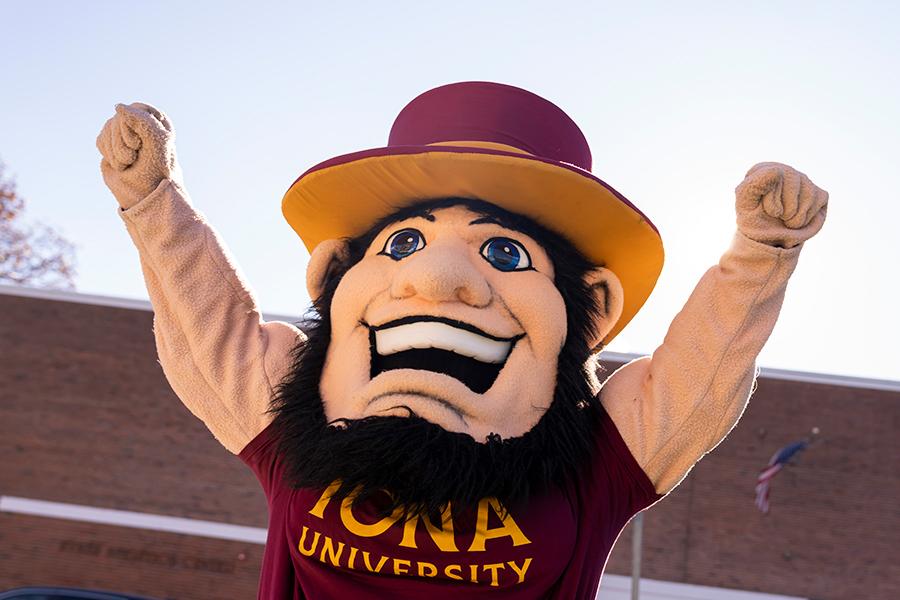 December 5, 2023
Off Campus Event
10:00am - 4:30pm
---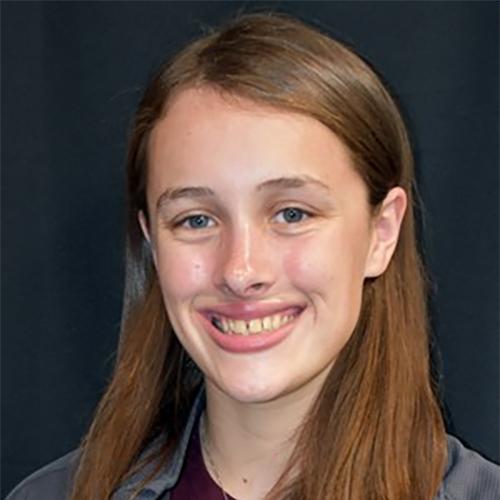 There's a place for everyone in sports or clubs or academics. No matter where you end up in life, you need a home to come back to.
Willow Lopez-Silvers '21
Find Out what an Iona Education Can Do For You
Visit Campus
Our scenic campuses, located just 20 miles from midtown Manhattan, truly do offer the "best of both worlds." Let us show you around, answer your questions and give you a feel of our tight-knit community.
Apply Today
If you're considering applying to Iona, you're not alone! Since 2019, our new-student enrollment is up nearly 30%. Additionally, 99% of our first-year students receive institutional scholarships or grant aid.
Request More Information
Learn more about Iona University today!