Early Acceptance Programs
Do you want to kick-start your graduate studies and secure your place early in selective law, health professional and medical school programs? With Iona University's Early Acceptance Programs (EAPs), you can get ahead of the competition!
Contact Us
Visit our Admissions & Financial Aid page to learn more or contact us at admissions@iona.edu.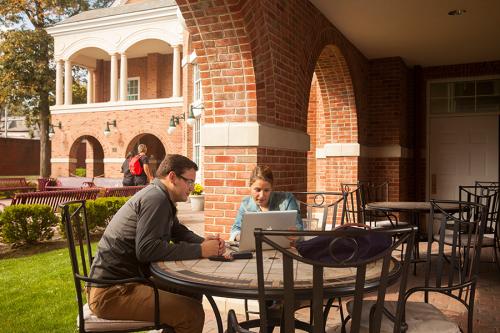 What Is an Early Acceptance Program?
Early Acceptance Programs — also known as Early Assurance Programs — are programs designed to allow highly qualified high school students and incoming freshmen and sophomores to obtain conditional admission to competitive graduate programs and facilitate a smooth transition from undergrad to graduate school. Often, these programs are in health-related fields or law school.
Health Professional Early Acceptance Programs
Interested in pursuing a career in the health care field? If you are a freshman or sophomore at Iona, you have the exciting opportunity to apply for early acceptance to medical professional programs at one of our four partner institutions:
Through these partnership programs, you can build a strong foundational education during your undergraduate years and work toward earning your doctorate in medicine, dental medicine or pharmacy.
Seton Hall Law School Dual Degree Program
Want to study the U.S. legal system and pursue a career in law? Iona University offers a dual degree program with Seton Hall University Law School, empowering incoming Iona University undergraduate students to earn their Juris Doctorate (JD) degree in an accelerated or traditional format.
Through this EAP, students earn their bachelor's degree from Iona and their JD from Seton Hall, located in New Jersey. We offer an accelerated six-year (3+3) course of study where students study 3 years at Iona and 3 years at Seton Hall.
Communication Sciences & Disorders Early Acceptance Program
Designed for students who want to work as a speech-language pathologist, Iona's Communication Sciences & Disorders Early Acceptance Program helps you earn your Bachelor of Arts in Speech-Language Pathology & Audiology and secure a spot in the Master of Arts in Communication Sciences & Disorders program.
To be considered for the program, applicants must:
Have a combined SAT score of 1100 or greater and an unweighted GPA of 3.5.
Maintain a 3.5 GPA during undergraduate studies.
GRE scores are not required for Iona's MA in Communication Sciences and Disorders program. Additionally, students in good standing are automatically considered for Iona's highest graduate scholarship.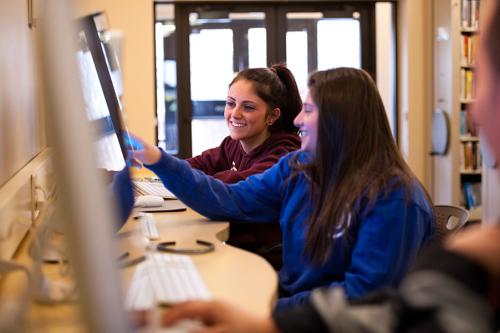 Connect With Iona Advisors
If you are an incoming student interested in our Early Acceptance Programs, our admissions advisors are here to help. They can answer any question, refer you to student resources and provide guidance during your time at Iona.
Current students are encouraged to schedule an appointment with our advisors in the Center for Advising and Academic Services for assistance.
How Iona University Prepares You for Dental School
Learn how Iona's faculty and curriculum helped prepare Gabriele Thornton '22 for dental school, equipping her for academic and professional success.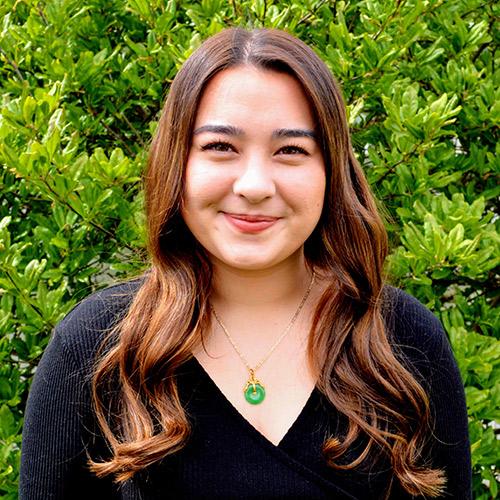 Being a part of Dr. Lee's lab has allowed me to gain research experience and learn new lab techniques. I've traveled with Dr. Lee to Boston and San Diego to present our research, which has won two awards. I am so excited to see what the future holds!
Lynnie Chong '21
Read More About Lynnie
Get a Jump Start on Your Graduate Education Through Iona's Early Acceptance Programs!
Ready to begin your graduate studies early? Apply to Iona University today! If you have questions about the application process, admissions requirements and more, request information.