Five-Year Bachelor's/Master's Degree Programs
Earn a Bachelor's Degree & Master's Degree in Just Five years
The five-year degree program at Iona University empowers ambitious students to expedite their education and earn a bachelor's and a master's degree in just five years.
As a student enrolled in a dual degree program, you still receive all of the benefits of an Iona education, including service-learning opportunities, invaluable critical thinking and problem-solving skills and a strong sense of innovation, but at an accelerated pace. By expediting your education, you are equipped with the knowledge and capabilities to begin your promising career.
What Is an Accelerated Five-Year Degree?
A five-year degree allows students to earn both a bachelor's degree and a master's degree in just five years. This type of degree — also commonly referred to as a 4+1 degree — is designed to help students get a head start on their graduate education while completing their undergraduate degree.
---
Advantages of a Five-Year Degree Program
Qualify for Scholarships
Students enrolled in Iona's five-year degree programs are eligible for a variety of Iona scholarships to help cover the cost of attendance. Students may qualify for graduate scholarships, ranging from $3,500-$9,000, or for merit awards, which can range from $15,000-$25,000.
Save on Time and Tuition
Iona's dual degree programs prioritize efficiency while not sacrificing the quality of your education. Typically, a master's degree takes two years to complete. With a five-year bachelor's/master's degree, earning your graduate degree only takes one year. Not only will this save you time, but you'll also save on tuition, fees and other expenses.
Maximize Your Earning Potential
With the accelerated pace of our five-year degrees, we'll get you out of the classroom and into the workforce a year earlier than a traditional graduate degree program. By embarking on your career path sooner, you'll be able to capitalize on the projected job growth in master's-level occupations, which includes qualifying for leadership positions and increasing your earning potential.
Expand Your Expertise
No matter your chosen field of study, pursuing graduate-level education allows you to dive deeper into your subject matter. You'll gain advanced skills, high-level knowledge and additional experience, establishing you as an expert and increasing your marketability in your post-graduate career search.
Iona's Dual Degree Programs
The following five-year bachelor's and master's degrees are available: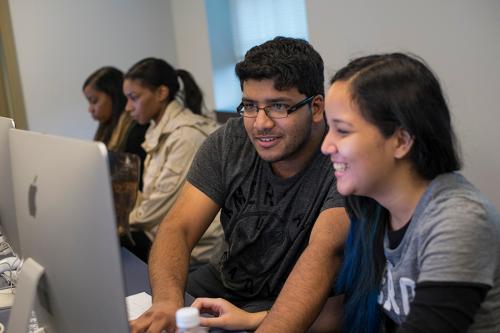 Computer Science
Whether you wish to pursue a career in computer science or boost your bachelor's degree in chemistry, economics or mathematics, our five-year degrees get you on the fast track to achieving your career goals. Iona's five-year degrees in computer science provide you with exciting research opportunities, invaluable technical skills and personalized support from our dedicated faculty that will expedite your professional development.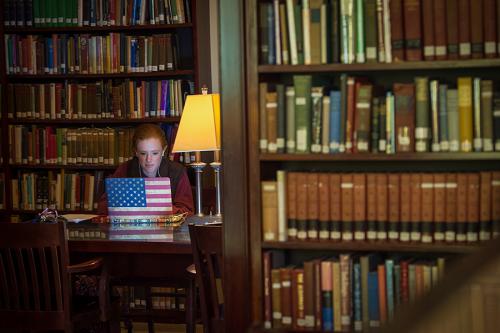 Criminal Justice (BA/MS)
Iona's combined BA/MS in Criminal Justice gives you an advanced understanding of criminology, law enforcement policies, corrections institutions and research methodologies. You'll have the opportunity to demonstrate your commitment to safety and community well-being while also positioning yourself as a stand-out candidate for leadership roles in law enforcement and other criminal justice career fields.
Education
Share your love of learning with the next generation. Earn your bachelor's degree in biology, chemistry, English, history, mathematics or Spanish to gain foundational subject knowledge, then hone your pedagogical skills and prepare for state-led certification with a Master of Science in Teaching.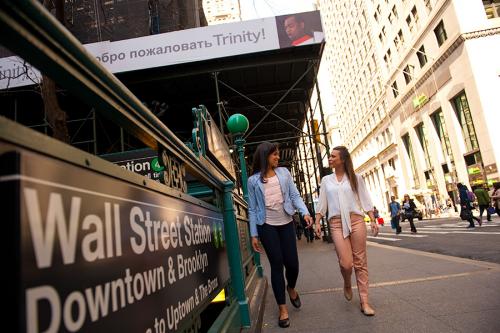 Media & Strategic Communication
Effective communication is critical to success in any industry. Iona's Media & Strategic Communication degree programs give you access to multimedia labs and a dedicated faculty eager to share their personal and professional expertise. Additionally, Iona's proximity to New York City — the communications capital of the world — gives you exciting opportunities to pursue prestigious internships and put your training into action.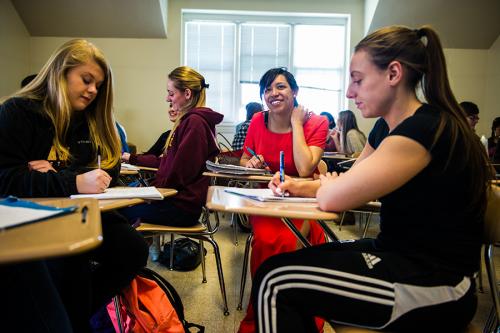 Psychology (BA/MA)
Develop a deeper understanding of human behavior, psychosocial problems and interpersonal relationships by obtaining a bachelor's and a master's degree in psychology. Within the dual degree psychology program, two specializations are offered — the general-experimental specialization and the industrial-organizational specialization — which empower you to narrow your academic focus and acquire niche expertise that will help advance your career.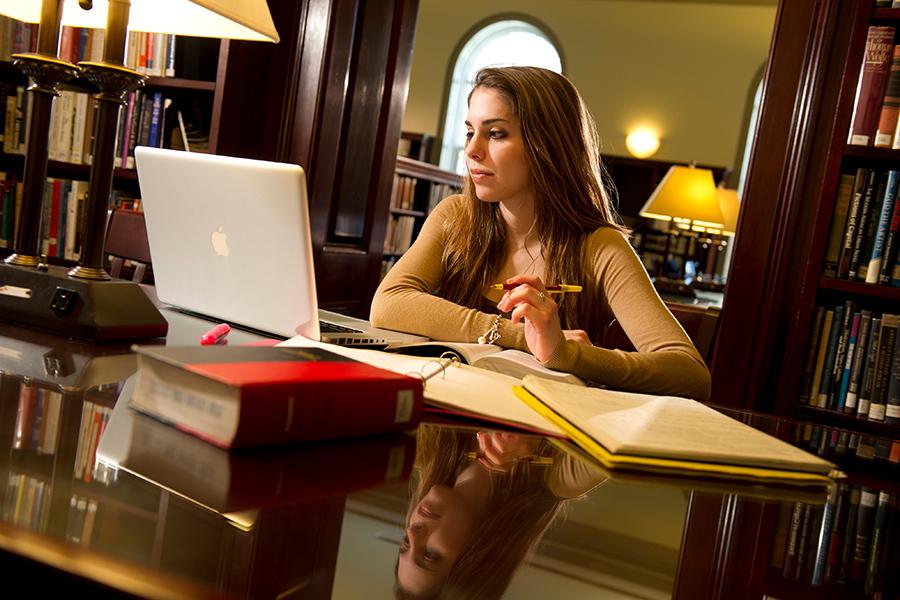 Connect With Iona's Counselors
Iona's team of counselors is eager to support you through your academic journey. Whether you have questions about which classes to take and when or what career opportunities are available to you, meet with a counselor to discuss your options.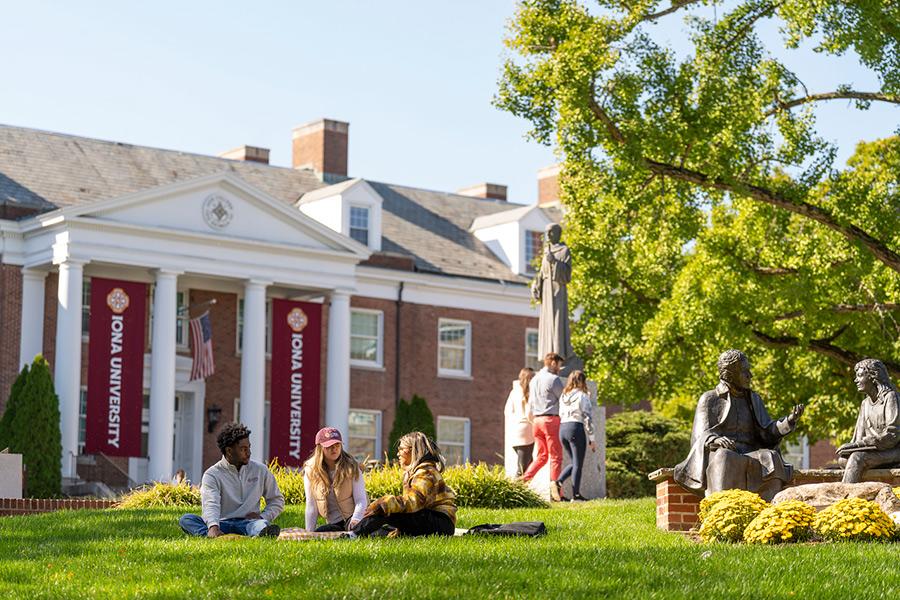 Student Financial Services
Don't let the financial aid process stress you out. Iona's Student Financial Services is ready to help as you apply for financial aid, seek out scholarship opportunities and navigate the cost of attendance.
Elevate Your Career Through Iona's Five-Year Degree Programs!
Visit Campus
Our scenic campuses, located just 20 miles from midtown Manhattan, truly do offer the "best of both worlds." Let us show you around, answer your questions and give you a feel of our tight-knit community.
Apply Today
If you're considering applying to Iona, you're not alone! Since 2019, our new-student enrollment is up nearly 30%. Additionally, 99% of our first-year students receive institutional scholarships or grant aid.
Request More Information
Learn more about Iona University today!