Iona Alumnus Vincenzo Foti '12, '13MBA Lands Director Position at NBCUniversal, Works Super Bowl and Olympics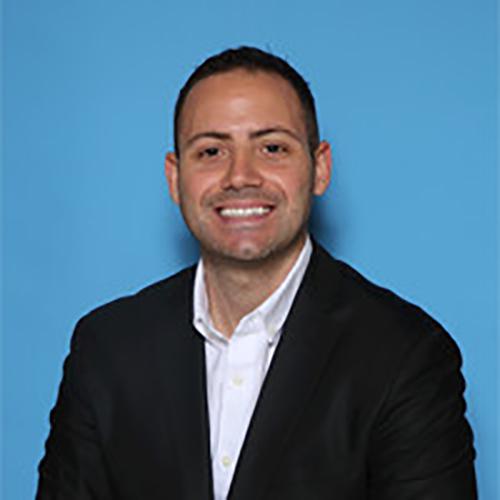 Name: Vincenzo Foti '12, '13MBA
Hometown: Bronx, N.Y.
High School: Salesian High School
Major: Marketing
Company: NBCUniversal
Job Title: Director, Sales Operations
What do you love most about what you're currently doing?
What I love most about what I'm doing is how fast paced things change in the digital streaming industry. I've been lucky enough to be directly involved in working two Super Bowls, three Olympics, and countless other sports. Since Peacock has launched, my job has become even more interesting as we are now a big player in the streaming world.
What is a day in the life like at your company?
A day in the life at NBC is never the same. I usually begin with checking in with my team and staying up to date on my emails to stay organized. From there, I like to tackle my to-do list for the week. When going into the office on my hybrid schedule, I am usually at NBC's Zo Lounge at 30 Rockefeller to have lunch with fellow team members. Lately we have been taking more meetings in NBC's huddle spaces that were designed post-COVID to allow for more collaboration.
How did Iona prepare you to get where you are today?
Iona prepared me for my career by providing me with excellent professors that cared about their students. They showed such a passion for the field and provided us with real life examples, giving me insight into what my career would look like. They gave me the confidence I took into my career.
Were you involved in student groups or activities? If so, how did they shape or support your career path?
I was involved in the marketing club and the Italian club. The marketing club was helpful for my career and helped me gain internships that would later prove to be very helpful in landing a full-time job. The Italian club was also good in helping me make friends with students who I still keep in touch with today.
Was there a professor, staff member, or peer who made an impact on you while you were at Iona? If so, who and why?
There were three professors who made the biggest impact on me. Mr. Robert Burriesci and Mrs. Laura Esposito for my general interest in the marketing and advertising world. Also Mrs. Cynthia Kradjel for helping me with my first internship and work experience in school.
What is the lasting impact Iona has made in your personal and professional life?
Iona is a home for me that I'll always be thankful for. A good amount of my family and friends have attended Iona and all of us have taken valuable lessons away from our time there.
What advice do you have for a current Iona student who wants to follow a similar path?
My advice to current marketing students is work hard and keep an open mind. Marketing is a huge and diverse field with many different lanes to get into. As an introvert myself, I quickly learned that marketing is a field for everyone to excel in.
What seven words would your family and friends use to describe you?
Quiet, diligent, sensitive, caring, hard-working, calm, and modest.