Peter Milianta '16
Phenomenal Academic Environment Paves the Way for Medical School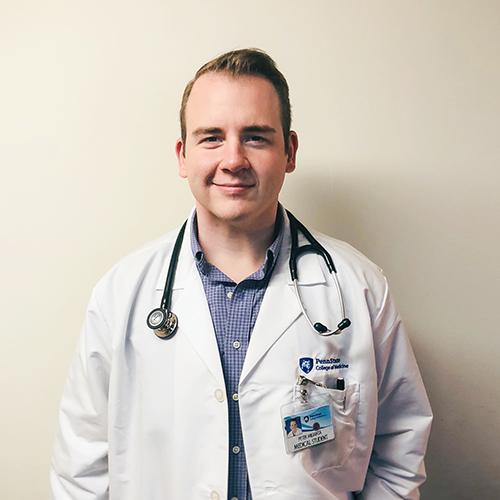 A current medical student at Penn State College of Medicine, Peter Milianta '16 has presented to the U.S. Congress, served on mission trips to international communities in poverty, and been published during his time at Iona. Through his own personal experiences of watching family and friends deal with illness, he wanted to help provide the same high level of care to others. "The sciences attracted me because of my innate fascination with the unknown - there is so much to be discovered, and so many interesting fields just teeming with captivating research.," says Milianta.
A native of the Bronx, N.Y. (Fordham Preparatory School), he completed his studies with a double major in biochemistry and psychology and was a member of the Iona College Honors Program. Peter was first author of an American Chemical Society publication and made 13 poster and oral presentations around the U.S. while spearheading a collaboration with chemical engineers at the University of Tokyo. He also presented to the U.S. Congress as a part of a National Conference on Undergraduate Research. While at Iona he also served as the Student Government Association Vice President for Finance, all while carrying out his duties as Vice President for Democracy Matters and the Iona Chemical Society.
A beautiful campus and outstanding faculty are what brought Peter to Iona. He states that the College provided a phenomenal academic environment and recalls his years as a Delta Upsilon brother as the most memorable experience during his time at Iona. His advice to new and prospective students is to "Never feel like you're being pressured to go to one school over another by anyone. Always go with your gut (and of course some careful planning), because in the end, it is your choice to make."
Peter is currently working on his medical doctorate and hopes to graduate with an M.D./M.B.A. in 2022.