Why Physics?
Our world is bound by the laws of nature. Gravity. Motion. Time and space. How do these all come together and what does it effect? Physics teaches us how to understand nature and the forces that impact life on Earth – and how we can apply that understanding to a wide array of industries.
Why Study Physics at Iona?
Our minor program values knowledge, understanding, innovative thought, and the pursuit of wisdom. Through a blend of study which focuses on theory and experimentation, mathematics and computer science, you will gain a solid foundation in the principles and practice of both classical and modern physics.
Our faculty are active researchers in the field who will push you to pioneer new concepts, adapting to new information and technologies.
What You'll Learn
You will gain an understanding of the basics of physics in mechanics, electricity and magnetism, heat and thermodynamics, optics, atomic and nuclear physics, and quantum physics. You will come to understand the interrelationships between nature and technology.
You will develop analytical and problem-solving skills and will learn to communicate scientific concepts clearly – skills that are in demand by employers.
You will learn to use your scientific skills as a force for good, advancing leadership, service and civic responsibility.
---
Careers & Outcomes
Graduates with a knowledge base in physics go on to work in a wide variety of fields as engineers, analysts, consultants, researchers, teachers, and software developers.
Having a background in physics can lead to careers as:
Materials Scientist
Sustainability Specialist
Systems Engineer
Geologist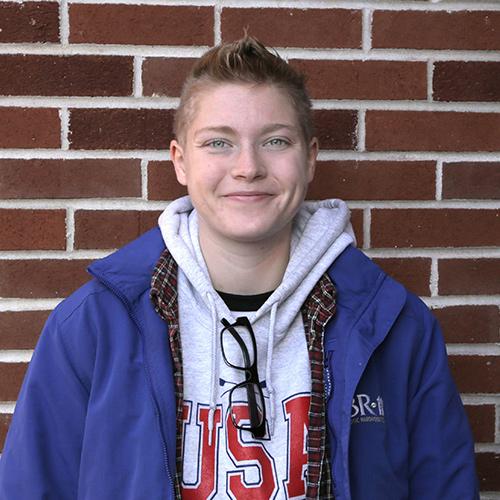 Being able to present my work was an incredible experience and opened my eyes to the breadth of scientific discoveries and developments that are happening right now. I am extremely grateful to Br. Robert Novak for welcoming me onto his research team.
Willow Held-Pistone '19
Program Highlights
Research Opportunities
You have the opportunity to be involved in high-quality research that will enable you to improve your problem-solving skills, learn new physics concepts, and explore science outside of the classroom.
Summer research experiences are available and supported by the Clare Boothe Luce Research Scholars Program, Iona Summer Undergraduate Research Experience (SURE) grants, and individual faculty research awards.
Clare Boothe Luce Research Scholars
Through a grant awarded by the Henry Luce Foundation, Clare Boothe Luce (CBL) Undergraduate Research Awards support women who are majoring in the physical sciences, mathematics, and computer science – fields where women have been historically underrepresented nationally. Scholars immerse in summer research projects for a 10-week period with meaningful research opportunities.
Network with Scientists
You will have the opportunity to come face-to-face with professional scientists – including ones who have achieved at the highest levels in their fields. Through lectures series, panels and networking opportunities you will make the right connections to gain coveted internships and job placements in the field.
Find Out what an Iona Education Can Do For You
Visit Campus
Our scenic campuses, located just 20 miles from midtown Manhattan, truly do offer the "best of both worlds." Let us show you around, answer your questions and give you a feel of our tight-knit community.
Apply Today
If you're considering applying to Iona, you're not alone! Since 2019, our new-student enrollment is up nearly 30%. Additionally, 99% of our first-year students receive institutional scholarships or grant aid.
Request More Information
Learn more about Iona University today!