Why Chemistry?
With a degree in chemistry, you can lead and pioneer new applications of science in many high-demand fields, including pharmacy, medicine, dentistry, scientific and biomedical research, engineering, teaching, food and drink development and more.
The chemical interaction of elements is essential to our everyday lives. From cooking to creating new materials and new medicines, chemistry is the driving force.
Why Study Chemistry at Iona?
You'll explore the science of chemistry in an environment that is challenging but designed for your success.
You will be advised, mentored and supported by full-time faculty who are experts in their fields and are invested in helping you achieve your goals. Our program offers hands-on opportunities to work along-side scientists in the lab, applying the essentials of chemistry in innovative ways.
What You'll Learn
You will gain a deep understanding of how chemistry affects all areas of life, one element at a time.
You will build a strong foundation in chemical science with classes that help you make connections across different areas of science and highlight practical, real-world applications of chemistry.
In the classroom and in the lab, you will develop skills in researching, collecting and analyzing data, and communicating scientific findings – critical skills for success as a scientist and in many other careers.
Unique Elements of Program Format
---
Gaining Research Experience in Chemistry
When Katherine started at Iona, she knew by the first week of classes that she wanted to do research.
Learn how Dr. Sunghee Lee made it easy for Katherine to start gaining research experience and how she is now studying the effects common molecules (such as Tylenol) have on the human body.
Program Highlights
Research Opportunities
You will be involved in high-quality research that will enable you to improve your problem-solving skills, learn new lab techniques, and explore chemistry outside of the classroom.
Summer research experiences are available and supported by the CBL Scholars Program, the NSF DESIRE Scholars Program, Iona Summer Undergraduate Research Experience (SURE) grants, and individual faculty research awards.
Early Acceptance Programs
Our program has early acceptance articulation agreements in which Iona students who meet the required qualifications can automatically reserve a seat in medical school, dental school, or pharmacy school during their senior year of high school or first year of college. Iona University has agreements with the following programs:
Lake Erie College of Osteopathic Medicine: Medical, Dental or Pharmacy
New York College of Podiatric Medicine
New York College of Chiropractic Medicine
Careers in Science Program
Careers in Science is a program established to provide information about career opportunities in the sciences and in science related fields to Iona students.
You will have a chance to meet accomplished professionals in many areas of science and talk face-to-face about your interests with experts in the field!
Take a Virtual Tour
Located on the lower level of Cornelia Hall, the Research Lab is just one of the labs used by students taking science courses. With state-of-the-art equipment, the labs provide valuable hands-on research experience, right on campus!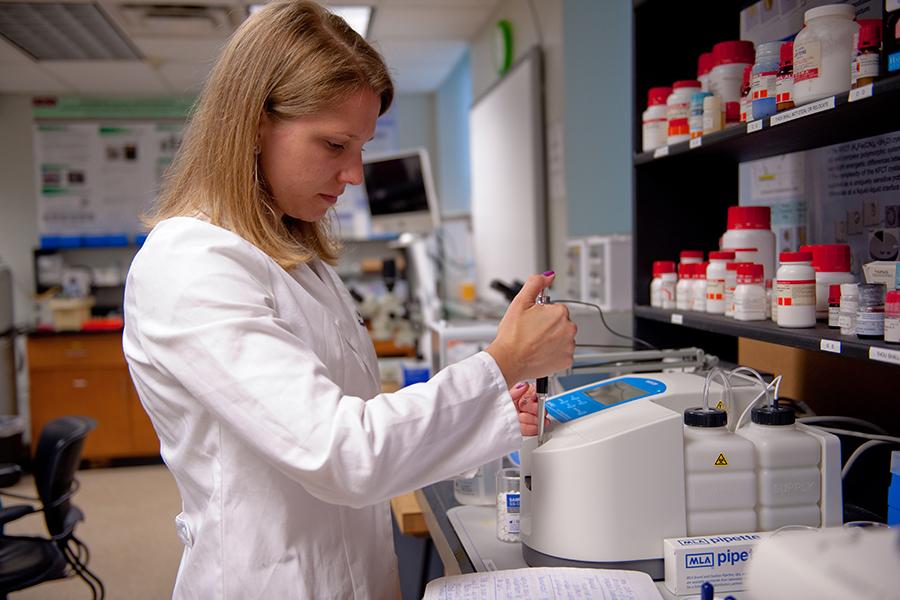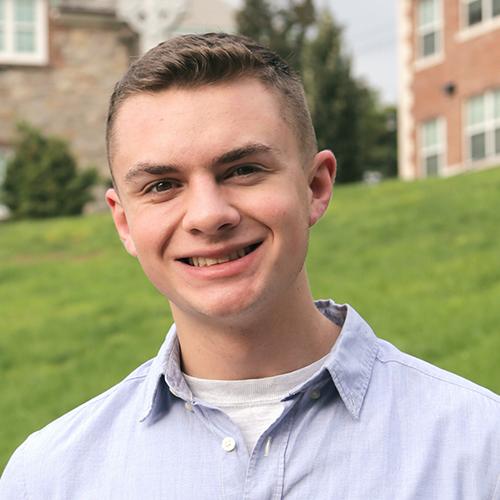 Being selected to attend and present on Capitol Hill at the Council on Undergraduate Research was a once in a lifetime opportunity. I was able to discuss my project with government representatives and lawmakers both at the event and in private sessions.
Joseph Giancaspro '20
Careers & Outcomes
Our Chemistry graduates are well-prepared to lead and innovate in a wide range of high-demand science fields. From conducting experiments to testing products and everything in between – a degree in Chemistry from Iona will get you there!
Our students have gained admission to prestigious degree programs that have prepared them for successful careers in science, medicine, and beyond.
Iona students have gone to earn degrees – Ph.D., MS, JD, MD, PharmD, DDS – at such renowned institutions as:
Brown University
Cornell University
Johns Hopkins University
New York University Dental School
Montefiore Einstein Medical School
University of Chicago
University of North Carolina, Chapel Hill
Our Graduates Have Worked At:








National Science Foundation S-STEM Program
Iona University has been awarded funding from the National Science Foundation (NSF) to recruit, support and retain undergraduate students majoring in Chemistry and Computer Science. The award will support economically disadvantaged students with high academic aptitude, for scholarships in Chemistry and Computer Science.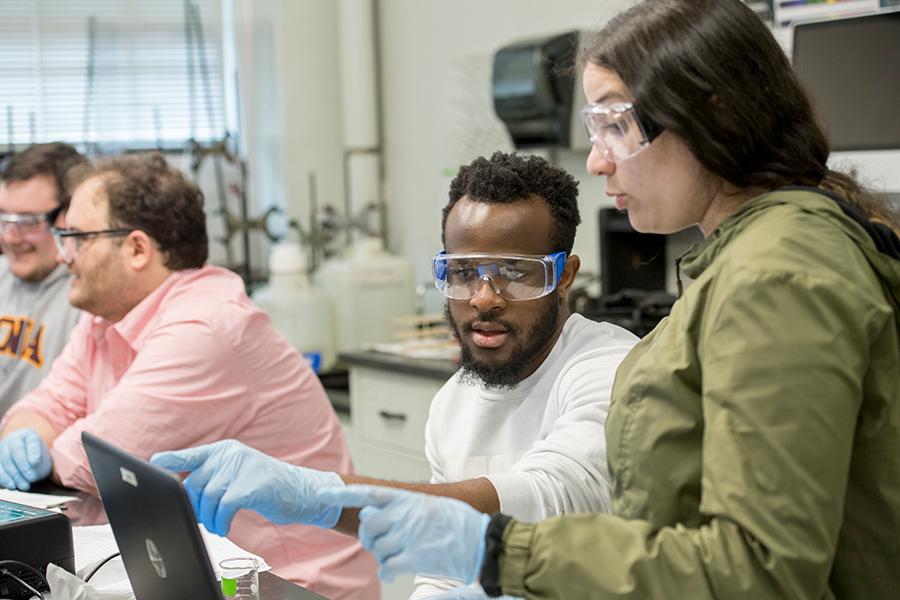 Find Out what an Iona Education Can Do For You
Visit Campus
Our scenic campuses, located just 20 miles from midtown Manhattan, truly do offer the "best of both worlds." Let us show you around, answer your questions and give you a feel of our tight-knit community.
Apply Today
If you're considering applying to Iona, you're not alone! Since 2019, our new-student enrollment is up nearly 30%. Additionally, 99% of our first-year students receive institutional scholarships or grant aid.
Request More Information
Learn more about Iona University today!