Alex Gialanella '03MBA Works to Deliver Lifetime Income to Millions as Senior Vice President of TIAA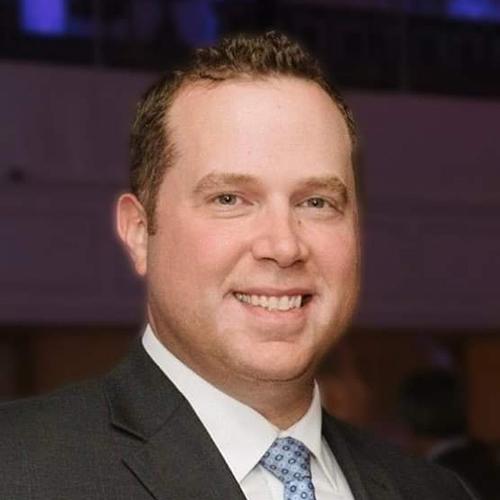 Name: Alex Gialanella
Hometown: New York
High School: Iona Prep
Major: Finance
Graduation Year: MBA (2003)
Company: TIAA (Teachers Insurance and Annuity Association of America)
Job Title: Senior Vice President, CFO, Corporate Functions
What is a day in the life like at your company?
TIAA is the leader in retirement, and we are focused on delivering lifetime income to millions of Americans. I serve as the CFO for all our corporate functions, and I also serve as a liaison to the CREF Board, working closely on board and strategic topics. I'm responsible for developing and delivering financial and strategic support for all the corporate functions across the firm, supporting 11,000 associates in areas including Client Services & Technology, Digital & Client Experience, Internal Audit, Legal, Risk, & Compliance, Marketing & Communications, the Office of the CAO, the People Team, and Finance. I get involved in a large array of topics and serve on the Senior Leadership Team managing a large global team. Every day is different and I enjoy that.
What do you love most about what you're currently doing?
I love helping people first and foremost, and that manifests in many ways. I lead a large team and focus on helping them grow and develop, and the work we do is very interesting and different, we are helping every day people save for the future and secure a safe and comfortable retirement. I joined TIAA for the mission, and I get to work with very bright people every day who similarly want to help their local communities and give back. As a global company, I have a global team and am fortunate to be involved in an extensive array of responsibilities. I cover eight major areas of the company, oversee our annual expenses and am involved in over 90% of our strategic investments. My days are packed, and vary every day. I get to work with commercial leaders who are inspiring, but always put the client at the center of everything we do.
How did Iona prepare you to get where you are today?
As a finance student, I was inspired by Frank McGrath and his investment classes. He had us build model portfolios and track the market every day – in the late 90's, during the dotcom boom, it was fun and fascinating and a lot of us got into day trading. Iona gave me a springboard into financial services.
I started my career in the rotational analyst program at Citi/Smith Barney, where I worked in investment banking. I then went to Morgan Stanley for about 15 years, serving in a variety of leadership roles.
My Iona education prepared me for a variety of experiences because we had close collaboration and teamwork in the classroom, I gained the requisite training and experience but by pursuing education at a smaller school, I also learned I had to 'earn my stripes' every day, and I'm convinced that has helped propel me in my career.
At Iona (Prep and College), I was mentored by the Christian Brothers (Brother Maus and Brother Cavit at the Prep and Brother Novak and Devlin at the College), I participated in Midnight Runs delivering food and clothing to the homeless overnight in the city, and I was inspired to give back and help serve the underserved. This later inspired me to start an internship program to serve high-risk, inner-city teens and help show them a way out. I'm very proud of that program, many have gone on to very successful careers now and I continue to mentor many students who went through the program, the same way I was mentored at Iona – by people like Anand Shetty and John Manley, who have inspired me throughout my life.
You can read more about this program here.
Were you involved in any student groups or activities? If so, how did they shape or support your career path?
I was in the finance club where I got to meet other students interested in the same things I was. I also was involved in Midnight Runs through the Office of Mission & Ministry where we focused on serving the underserved. I made many friends that way and enjoyed the like-minded people. Growing up, I was a baseball player and I loved the competition and being a member of a team; it also taught me that sometimes you play the role of leader, and sometimes as follower, but always be a good teammate. I was also a member of the speech and debate team, which was instrumental in shaping me in helping me build confidence in presentation skills and also how to construct argumentation.
What is the lasting impact Iona has made in your personal and professional life?
Iona is and always will be an enormous part of my life. I grew up at Iona, literally and figuratively. I lived a few blocks from campus when I was a little kid and the baseball field was in the center of campus; my mom would take me for walks in my carriage around the track. I met my wife Jennifer at Iona (married 21 years this year), when I was a sophomore and she was a freshman. My brothers also went to Iona, and it's been a major part of our family. I have Iona alumni friends across financial services, and you can find me at most basketball home games cheering on the Gaels to this day. Even though the campus continues to reinvent itself, Iona feels like home to me.
What advice do you have for a current Iona student who wants to follow a similar path?
A few things on this:
I'm first generation American. My grandfather always told me as immigrants, we need to work harder. Hard work goes a long way.
When I took my first MBA program class, Ben Robinson was my professor; he was an adjunct and president of MasterCard at the time (he remains a friend to this day). I asked him for advice once and he said if you have a goal to reach a certain position, research who has that job today and figure out what they did and how to get there, odds are you'll need to do something similar.
I also firmly believe there's a lot we can't control, but we can control our effort and our attitude. So work harder than everyone else. And I lead with gratitude; I'm a happy and grateful person for my life. Work wise, come in early and stay late, put in the time, read, always keep learning, and be a good partner.
You are your own brand, just like Coke, Pepsi, and Apple. You need to invest in yourself, work hard, network, and have a positive impact on others. 
What seven words would your family and friends use to describe you? 
I surveyed my friends, here's what they said:
Loyal
Determined
Hard-working
Reliable
Compassionate
Inspiring
Inquisitive