Angelo Salvatico '20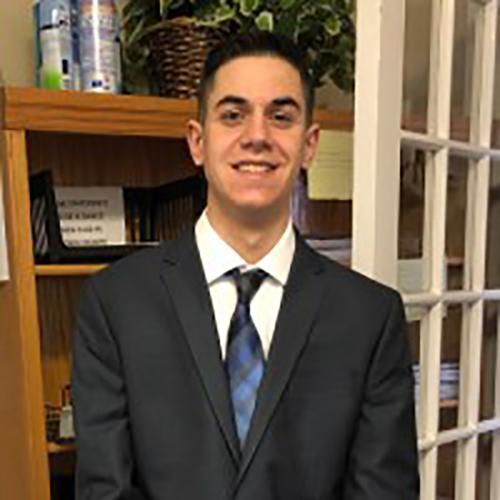 Hometown: Bronx, N.Y.
High School: Salesian High School
Major: Accounting
Company: PKF O'Connor Davies
Job Title: Tax Associate
What do you love most about what you're currently doing?
I enjoy helping people understand the process and information that goes into tax returns or any other tax situation that the client needs. Helping my clients understand and feel satisfied by the work our team at PKF O'Connor Davies provides is the best feeling.
Why did you decide to study your particular major?
When I was a kid, I remembered learning about sales tax and why it was added to receipts for goods and services. From that point on, I learned what an accountant does and their role in society. At first, I thought an accountant was there to report taxes for businesses and individuals. As I grew older, I realized there was a lot more to the accounting profession. Learning about the different roles an accountant plays in the business world intrigued me – from forensic accounting to being an auditor. My accounting professors at Iona solidified my desire to go into this field.
How did Iona prepare you to get where you are today?
Iona's accounting program taught me terminology and concepts that I use every day at work. The Center for Career Development helped me prepare my resume and participate in mock interviews. Iona gave me the tools to be successful, and it was up to me to polish those tools and apply them.
Were you involved in student groups or activities? If so, how did they shape or support your career path?
I was involved in a lot of groups and activities on campus. I was a part of the Edmund Rice Society, Accounting Honor Society, Ionian Newspaper, WICR, and Italian Society. I was also an orientation leader and participated in club soccer, the ICANN, and Mission & Ministry. My involvement allowed me to meet new people and improve my communication skills, which opened a lot of doors at Iona. I also learned how to balance my own schedule by juggling all these activities.
What's your fondest Iona memory?
I have so many memories of Iona, but my favorite one has to be leading summer orientation groups for incoming students. Helping the students transition to Iona and then when watching them succeed on campus was always so rewarding.
What is the lasting impact Iona has made in your personal and professional life?
Iona taught me the value of networking and showing up. Fun Fact – I had a mock interview at Iona with an HR representative from PKF O'Connor Davies. They allowed me to interview for their intern position, which led to a full-time role at the firm. I am always grateful to Iona for where I am today.  
What advice do you have for a current Iona student who wants to follow a similar path?
Just be yourself. Don't be afraid to branch out to different clubs and activities. Be proactive and start planning for your career as early as possible. Make short and long-term goals to help keep you focused.
What seven words would your family and friends use to describe you?
Friendly, kind, hard working, funny, intelligent, athletic, and patient.