Anne Marie Minogue '77
This Special Agent Uses Accounting Fundamentals to Fight Crime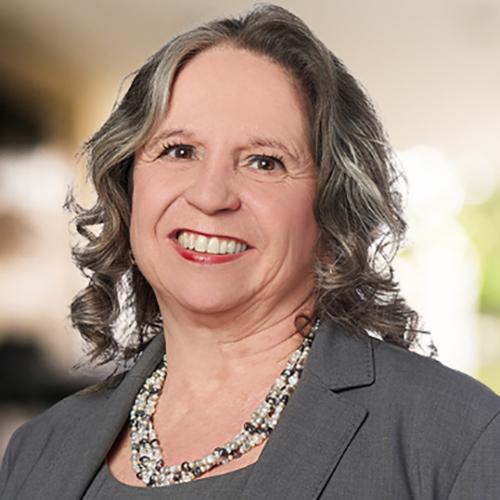 Although she had come to Iona specifically because of its well-regarded accounting program, Anne Marie Minogue (then Anne Marie Kramer) had second thoughts about accounting about halfway through her college career.
"I had decided that being an accountant and completing ledgers and financial statements would not be a good fit for me," Anne Marie recalled. She made an appointment with her advisor who suggested that even though Anne Marie did not see herself as an accountant, she should stick with it and earn the accounting degree. "This turned out to be great advice," Anne Marie said. "I did discover a job that was a great fit for me—as a Special Agent, Criminal Investigation for the Internal Revenue Service. I would not have qualified for that position without the accounting degree."
After graduating from Iona, Anne Marie began her 25-year career with the IRS' Criminal Investigation department, rising to the positions of Branch Chief and Assistant Special Agent in Charge of the New York Field Office. As ASAC of the New York Field Office and interim Special Agent in Charge of the Denver and New Jersey Field Offices, Anne Marie led investigations into financial crimes related to illegal income, currency, and money laundering. "After completing my career as a special agent, I went into consulting. I am currently a senior director and lead engagements in fraud and anti-money laundering."
Because she enrolled at Iona not long after the college admitted women, and because she was an accounting major and economics minor, Anne Marie was one of only a few women in her classes. "At that time the vast majority of business students were male. Typically, I was one of three women in my classes. This never, however, presented any problems. In fact, it probably prepared me for my career in law enforcement, which was also a male dominated career path."
Anne Marie worked hard during her college years, commuting from home and working in the school cafeteria afterschool and on weekends. She was a member of the Accounting Club and the Gaelic Society. "I still think about studying the foundations of accounting in Accounting 101: debits and credits. To this day, I go back to basics and use techniques, such as credit cash and debit expense, which I learned in this first accounting class, to understand transactions and how they impact a financial statement." She remembers three professors in particular—Dr. Kast in Accounting, Dr. McGrath in Economics, and Dr. Donavan in Philosophy—who influenced her education.
She still made time, however, for friends and fun. "I am still very close friends with several women and men whom I went to school with at Iona. Some of my favorite memories are moments shared with these friends sitting on the campus hill during the first nice days of spring, bonds formed over drinks at the North Avenue drinking establishments."