Ariana Quintano '13, '14MBA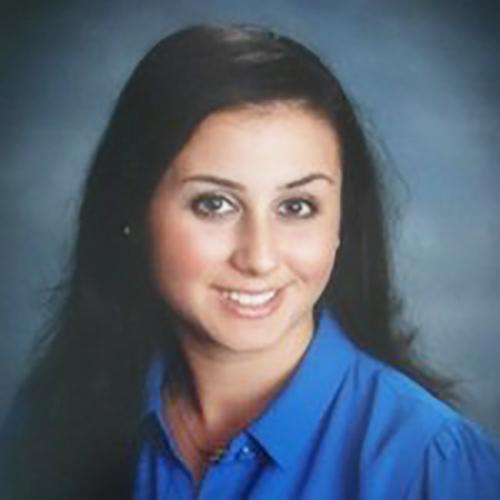 Hometown: Queens, N.Y.
High School: NYC Lab School
Major: Accounting
Company: KPMG
Job Title: Audit Manager
What do you love most about what you're currently doing?
I work with a lot of different teams and a wide range of clients, so it never gets boring. Outside of actual audit work, I also participate in other things that the firm has to offer such as being a national instructor, participating in recruiting events, and volunteering. The most rewarding part is being able to serve as a mentor and share my experiences with others.
What is a day in the life like at your company?
Each day is pretty different, no matter what level you're at. For a staff person, you're typically assigned to one client. Your day will consist of a status meeting with your team in the morning where you'll go through the plan for the day. Throughout the day you'll work on different tasks and likely have meetings with clients as well as additional check-in points with the rest of the team. As a manager, my day consists of connecting with different teams that are in the field. I usually have a few client meetings as well as some internal meetings. My more independent tasks include reviewing work papers prepared by staff and financial statements prepared by clients. I also work on preparing presentations and other types of reports and letters.
What's your fondest Iona memory?
My fondest memory was being an active sister of Phi Gamma Chi. Not only did I develop lifelong relationships with my sisters, but I was also able to come out of my comfort zone and had many opportunities to be a leader. Throughout my career I have been able to pinpoint certain instances of my time as a sister that helped me succeed. As an organization, we went from "Most Improved" to winning the award for "Greek Organization of the Year" two years in a row. It was a huge accomplishment for us as we were the smallest organization on campus. We worked extremely hard for that and it felt great that our hard work paid off.
Was there a professor, staff member, or peer who made an impact on you while you were at Iona? If so, who and why?
One professor that had an impact on me was Professor Bottiglieri. I had him for both tax classes my senior year. This was one class that I knew I had to focus and take time to get through assignments. I felt that the homework and tests helped me learn and retain the information. We also had the opportunity to participate in the Taxpayer Assistance Program that offers free tax assistance to people in the community. It was great to have that experience. This class definitely made studying for the regulation part of the CPA a lot easier since I was able to remember a good amount from those classes.
What is the lasting impact Iona has made in your personal and professional life?
Iona prepared me for the real world. I graduated feeling confident that I would do well in my career. The skills that I was able to develop made the transition from college to the corporate world very smooth.
What advice do you have for a current Iona student who wants to follow a similar path?
Utilize the career center, your peers, and any connections that you make along the way. Focus on your school work, but make time for what you enjoy doing. Being involved on campus and doing things that I enjoyed helped me the same, if not more, than what I was learning in the classroom. In order to make the most out of your career, you'll need to have more than just technical skills. 
What seven words would your family and friends use to describe you?
Independent, compassionate, leader, listener, reliable, confident and unique.
How did Iona prepare you to get where you are today?
It was a mix of what I learned in the classroom and the extracurricular activities that I participated in. My class sizes were relatively small and I was able to learn a lot from my professors. Each of them had a different style, which prepared me for working with different partners in my current role. While studying for the CPA exam, I was able to refer to what I learned in my undergraduate accounting courses. The activities I participated in outside of the classroom helped me develop my leadership and interpersonal skills. This allowed me to be more comfortable leading teams throughout my career. I also grew to enjoy public speaking, which has helped me with presentations to boards and committees as well as being an instructor for national training.
Were you involved in student groups or activities? If so, how did they shape or support your career path?
I'm a sister of Phi Gamma Chi Sorority. I was also involved in a few of the multicultural organizations on campus and the Edmund Rice Society. While participating in all of these organizations helped me develop skills that have supported my career, being in Greek life was the most impactful. It taught me the importance of teamwork, organization, and time management. It also crossed over with many other organizations on campus which allowed me to network with plenty of people.