Bill and Amanda Pientka
Former athletes and college sweethearts forge careers in medicine.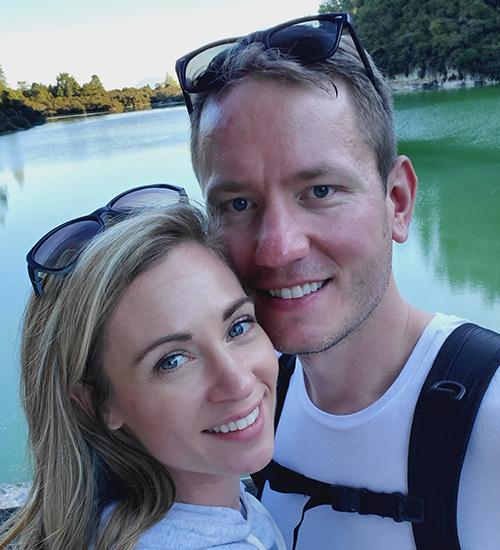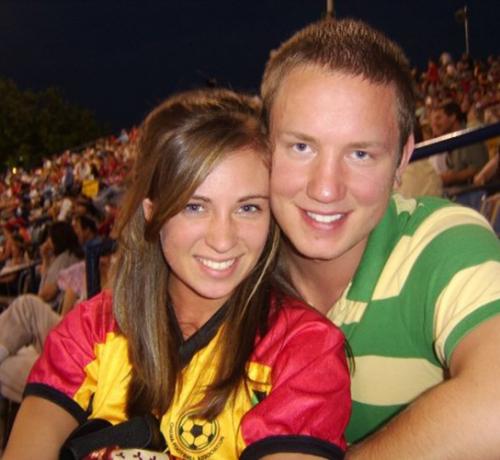 Bill '08, a biology and pre-med student on the track and field team, and Amanda '08, a sociology major and a rower, met as resident assistants their junior year. They began dating after a mission trip to Ghana as seniors and married in 2012. At Iona, they found more than just each other. They found a supportive foundation they credit with helping them become the accomplished doctors they are today.
"My junior year I took an Intro to Infectious Disease course – very different than what I was used to as a Sociology major. I fell in love with it, and my professor took notice," Amanda says. "He pulled me aside one day after class and said 'You're good at this. You should do this.' It changed the course of my education and subsequently, my career."
Amanda worked in an infectious disease research lab after graduating from Iona. She went on to medical school at the University of Texas, graduating in 2015 at the top of her class. She received an award for mentoring fellow students and assisting with curriculum design. She served as chief resident during her emergency medicine residency at John Peter Smith Hospital (JPS) Hospital. She is currently completing a Critical Care Medicine fellowship at the University of Pittsburgh Medical Center. She also serves as the center's chief safety and quality officer for the intensive care unit.
Bill, now a respected hand surgeon, values the strong start Iona's pre-medical education gave him.
"Iona is a great place to complete your undergraduate degree if you are interested in pursuing a career in medicine," he says. "The class sizes in the sciences were small and intimate which allowed for excellent personal interactions with professors."
Bill graduated from the University of Texas with an MD in 2012, then completed an orthopedic surgery residency at JPS Hospital. Following a fellowship, he returned to JPS as an assistant professor of orthopedic surgery. Today, he is chief of hand surgery and director of hand surgery education, where he has been involved in research, publishing numerous journals and textbooks, and presenting at many national and international conferences.
While Bill and Amanda appreciate their rigorous academic training, their fond memories of Iona extend well beyond the classroom.
"The honors program at Iona provided life-long friends and an appreciation for art and history that stick with me to this day," Bill says. "I also always appreciated the energy and pride that Iona students and faculty showed, whether it was in the classroom or on the court/field. Iona always felt like a big family, nurturing and supporting its students to provide everything they need to excel."
"Keep your eyes open – there are so many incredible people, and opportunities, in front of you," Amanda says, offering a bit of advice to incoming students. "I remember my father saying, 'You have four years here; all you have to do is make the most of them.' I can't think of better words for any future Gael. The years will go by fast – make every bit of them count."