CJ Funaro '15
Iona LSB Alumni Spotlight – Where are they now?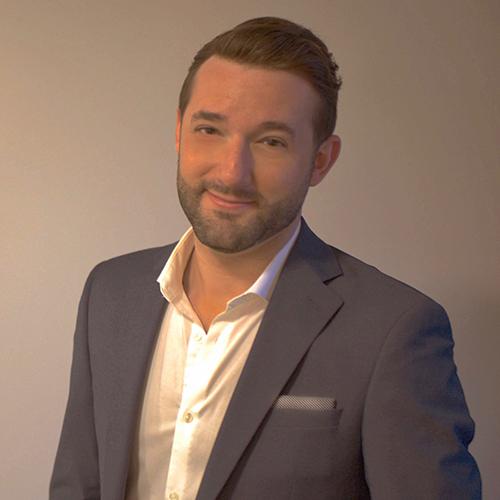 Name: CJ Funaro '15
Major: Finance
Job Title and Company: Finance Director, Global Technology & Operations, AMC Networks
Hometown: Medford, N.Y.
High School: Patchogue-Medford High School
Why did you decide to study your particular major?
In 2012, I was incredibly fortunate to find myself in a classroom with the late, great professor Eric Moscato for his Introduction to Finance course. His passion for the subject was visceral – I was immediately hooked! Learning fundamental finance concepts like the time value of money, compounding interest, how to estimate the value of a company or the ins and outs of mortgages – these are a few of the real-life concepts from that course that provided me with a strong foundation for both my career and personal life when it comes to managing money. 
What is a day in the life like at your company?
Every day offers a new learning opportunity. At AMC Networks (AMCN), I support our IT, digital, customer service and global technology and operations (GT&O) teams from a financial planning and data analytics perspective. Most days I'm jumping on Microsoft Teams calls between my finance world and GT&O world, ensuring that both the financial and tech priorities of the organization are aligned. In most industries, but especially TV and tech, the only constant is change, so when I'm collaborating with our business leaders in GT&O, I'm working to understand, anticipate and actualize these changes from a cost decision-making perspective.
I also try to align the strategic plan of the whole company, working with my team to prepare updated annual forecasts, reviewing monthly actualized costs as they compare to the budget, listening to new investment requests, analyzing the financials of new and potential contracts, and learning as much as possible about our streaming products, system integrations and acquisitions, and all the factors that impact our company from a technology perspective. I feel truly lucky, at this point in my career, to get to work with some of the nicest and smartest colleagues I've ever come across.
What activities were you involved in at Iona?
I was a member of the Student Government Association (SGA) all four years and loved every minute of it! While in SGA I served as a class senator, vice president of administration and, in my senior year, as president. You get to learn so much about goal setting, leadership and service when you are part of the SGA and that, along with lifelong friendships is something I'll always cherish from my SGA experience. I was also involved in Model UN, the Marketing Club, Phonathon and a proud Maroon Maniac.
How did Iona prepare you to get where you are today?
Iona lays strong groundwork for personal development in many aspects of life, but the biggest takeaway for me was service. What does it mean to do good work, provide someone with support, lend an ear, reach out to someone, help each other, fight the good fight? Iona instills these important values from day one and helps you live them. My education taught me the ins and outs of business at a quicker pace. SGA taught me the importance of "visioning" – coming up with meaningful goals and moving a group of people forward to accomplish these goals.
What does being an Iona alumnus/a mean to you?
It starts and ends with mentorship. Our job as alumni is to help recent grads or future grads by expanding and sharing professional opportunities, providing insights into new businesses and industries and growing the resources of the campus so that our graduates are the most prepared folks for what the world's going to hit them with. This is all in the vein of mentorship, whether it's working with a group of mentees to help them find their place professionally based on their interests, sharing a job description, or just by listening to a student, who may appreciate that you were in the same boat at one point.
What advice do you have for a current Iona student who wants to follow a similar path?
Reach out and ask questions. If you come across alumni, either on LinkedIn or through Iona's new Gaels Connect platform (which I highly recommend), and they're working for a company or in an industry you find intriguing, reach out and ask about their experience! If you're into corporate finance, you should know what a P&L and balance sheet is. And remember that an organization is just a group of people working together. It's the people that make an organization so great.