Erin Kutch '18
Acknowledging the Strong Women Who Made Leadership Opportunities and "…a seat at the table" possible.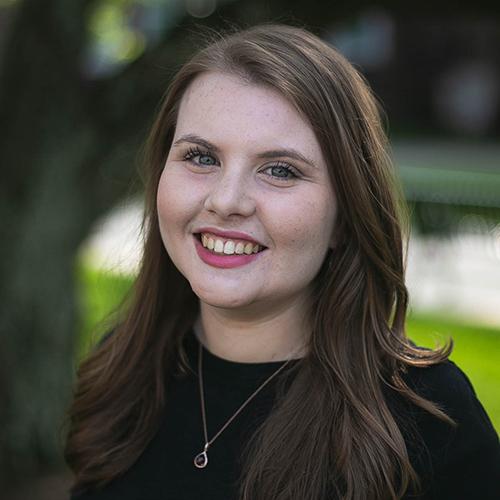 Erin Kutch fell in love with Iona's campus on her first visit. And then she fell in love with the mission, the people and all the opportunities when she attended Accepted Students Day 2014.
A Mass Communication major, Kutch availed herself of several of those opportunities by spending sophomore and junior year spring breaks studying abroad in Poland and Greece.
With an eye towards her future, Kutch attained a prestigious internship at MSNBC in her junior year and held it throughout her senior year. After graduation, NBC offered Kutch a highly sought after production assistant position. Though advancement often comes slowly in this competitive industry, Kutch earned a promotion within a year of her hiring, moving into the position of associate producer for MSNBC Weekends w/ Alex Witt.
Kutch recognized that at Iona, opportunities for growth and learning also come in the form of service to others, and Kutch threw herself into service wholeheartedly. She served on the student government in her freshman, sophomore and junior years. As a senior, she lead the entire student body as president of the Student Government Association. Taking her commitment to service off campus, Kutch participated in Iona in Mission trips to Boston, Syracuse and Ireland, where she worked with homeless and hungry populations.
"My experience as a Gael taught me the importance of respecting people and treating each individual with dignity," said Kutch. "I am so grateful for the strong women at Iona who serve on the Board of Trustees, teach in classrooms around campus, work in student life selflessly serving students, and contribute to the leadership of the college in every other manner."
A special woman role model is Jeanne Zaino. "She opened my eyes to new concepts," said Kutch. "I am so grateful for her mentorship and support while I attended Iona and beyond."