Iona Alumna Melissa Gulia '18 Landed First Job Thanks to a Fellow Gael: 'Iona Taught Me How Important Networking Is'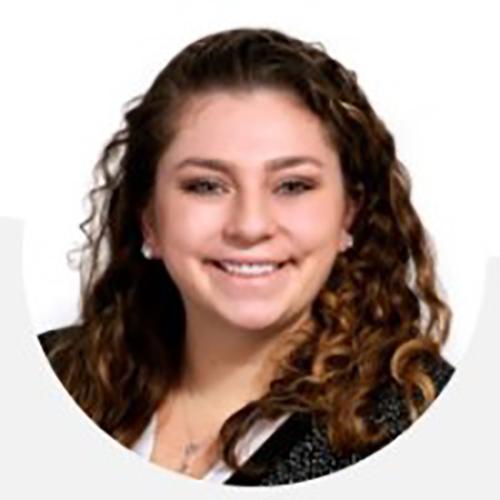 Name: Melissa Gulia '18
Hometown: Orange, Conn.
High School: Amity Regional High School
Major: Marketing
Company: C-4 Analytics, LLC
Job Title: Digital Marketing Account Manager
What do you love most about what you're currently doing?
I love that the core of my job is focused on relationship building. Whether that is with the clients who trust their digital ad spend with us, or the internal teams that execute every budget and request that comes about. No day is ever the same, which keeps things fun!
What is a day in the life like at your company?
I develop strategic plans for clients, along with reporting back on the success of the plans. Some clients like to meet weekly and some less frequently. At the forefront of my job, I'm leading the conversation on how we can move the needle to be more agile, successful and efficient. I love that my role involves connecting with so many people, which allows me to learn constantly from all different people and teams.
Why did you decide to study your particular major?
I love marketing! Being a part of the consumer purchase cycle has always fascinated me. Thinking about commercials and online advertisements and how that impacts me as a consumer is what really drew me into marketing overall.
How did Iona prepare you to get where you are today?
I actually got my first job by connecting with an Iona alum! Iona taught me how important networking is. I also felt that Iona prepared me for the "real world" because all of my professors were experts in their field. I was able to get a solid understanding of what jobs I would be interested in exploring further just by listening to my professors explain the material and relate it to the real world.
Were you involved in student groups or activities? If so, how did they shape or support your career path?
I was a member of the marketing club.
What's your fondest Iona memory?
There are so many good memories and relationships I built while at Iona that it's hard to choose just one. During my senior year, my professor encouraged me to participate in the Iona Innovation Challenge hosted by the Hynes Institute for Entrepreneurship & Innovation. In this competition, we had to come up with a solution to a problem facing the world. My team and I ended up winning the competition! It was so out of the box and unlike any other experience I've had. I'll never forget participating in the competition and how happy I was to have won!
What is the lasting impact Iona has made in your personal and professional life?
Iona has made me want to give back and give someone the opportunity that was given to me. I joined Iona halfway through sophomore year after learning that nursing school wasn't for me. It wasn't an easy transition after having only taken nursing classes prior. I felt stressed that I wasn't as prepared as my peers and that I wouldn't land a marketing job. But I met an Iona alum who took a chance on me, and I look forward to giving someone else that same chance someday.
What advice do you have for a current Iona student who wants to follow a similar path?
Meet new people and don't be scared to roll up your sleeves to get the job done. Take risks and learn from your victories and losses! At the end of the day, all you can do is your best so be passionate, excited and willing to learn every chance you get!
What seven words would your family and friends use to describe you?
Motivated, kind, passionate, outgoing, dedicated, honest and thoughtful.