Joanne Steele '87, '93MBA
Classroom Education and Practical Experience Lead to a Career on an Ever-Upward Trajectory.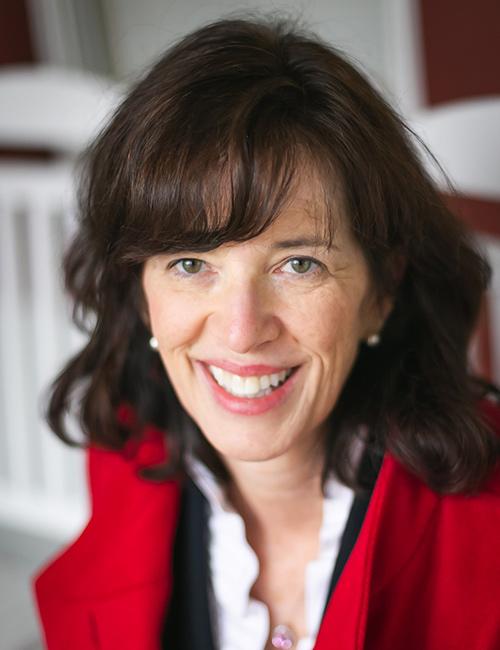 A common trait among Iona graduates is their commitment to a life of learning, and Joanne Steele '87, '93MBA, vice provost for Information & Technology/chief information officer at Iona, certainly exemplifies that.
"When I first walked onto the campus and stood at the top of the hill next to the Ryan Library, little did I know that years later I would be leading a talented team of librarians and technologists on our campus," said Steele, who has been serving at Iona in various positions for nearly 30 years.
One of Steele's favorite professors and now a dear friend, Frances Bailie, Ph.D., was an inspiration for the budding mathematician and computer scientist. "Dr. Bailie went out of her way for every student that she advised, mentored or taught," recalled Steele. "She was the perfect role model as she was a professional, working, young mother when I met her. It was important to find a female role model in the area of computer science."
Bailie helped Steele gain a prestigious internship at IBM, where, Steele marveled, "I was seated among and working for IBM's best and brightest, and I had not yet graduated from college."
Steele knew how to have fun, too. She spent four months after graduation traveling through Europe with friends and learning to value others' cultures and perspectives. On her return, she took a position with Hewitt Associates as a systems support specialist responsible for programming, training and recruiting. Steele recalled, "While we were sent to top schools, I rarely interviewed anyone who had any practical work experience. I realized that the combination of classroom education and practical experience I received at Iona really gave me an advantage in the workplace."
Steele's thirst for knowledge led her back to Iona to earn her MBA. Since then her career has continued on an ever-upward trajectory. She became assistant director for the Institute for Computer Studies, and then the director. She was appointed director of Information Technology and soon after became vice provost for Information Technology and chief information officer. When a partnership between IT and Libraries was formalized, Steele was at the helm. In 2014, for her service as co-director for Strategic Plan Implementation, Steele was named Iona College's 2014 Woman of Achievement, an award that recognizes one woman each year for service to the College. Most recently, the Registrar's Office has been added to her portfolio of responsibilities.
Looking back, Steele has fond memories of the countless late nights writing programs in the small 24-hour computer lab in Doorley Hall. "There was a great deal of camaraderie and the upper classmen would eagerly tutor us and show us the way," remembered Steele. "Gaels always help Gaels."