Katie Jansson '14
Division I Athlete Is Back Home and Inspiring the Next Generation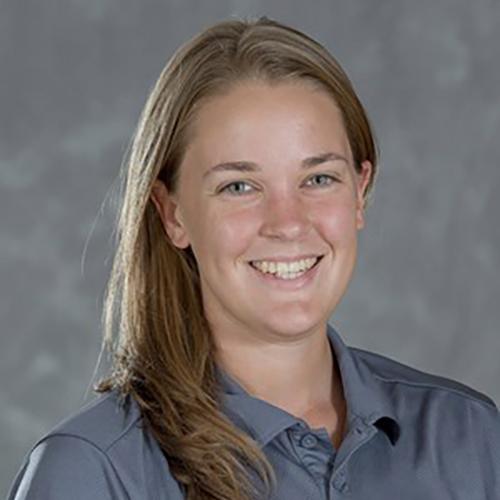 When Katie Jansson talks about "coming back home," she is talking about coming back to Iona College.
"I chose Iona because of the amazing family-like atmosphere on campus," said Jansson, noticing how close-knit the community was the first time she came to campus.
She was also committed to becoming a Division I athlete, and Iona was going to give her the opportunity to fulfill that dream.
Jansson spent four years as a starting catcher and outfielder on Iona's softball team helping to establish the team as MAAC champions in three of those years – 2011, 2012 and 2014. Those experiences created some of Jansson's best memories of Iona, as did the lifelong friendships she made with her teammates.
After graduation, Jansson wasn't sure what she wanted to do, but she did know that she didn't want to give up softball. "The coach I played for here at Iona encouraged me to coach, and I've been hooked ever since," she said. In her first job, she served as the graduate assistant softball coach at Manhattanville College from 2014 to 2016.
In 2016, Jansson "came back home to Iona" as assistant softball coach. In August 2018, she was named head coach.
"Sharing not just my love of the game with my players, but also seeing them all have the same positive and rewarding experience at Iona as I had is one of the most rewarding aspects of my work," said Jansson. "I also take a lot of pride in being a positive role model for all female athletes. Iona gave me the confidence to be proud of who I am and what I am able to do."
She added, "Iona shaped the person I am today in so many ways, and I will be forever grateful to be a part of this community. Go Gaels!"