Lauren Iorio, principal at Saint Barnabas Elementary School, Shares her Love for All Facets of Learning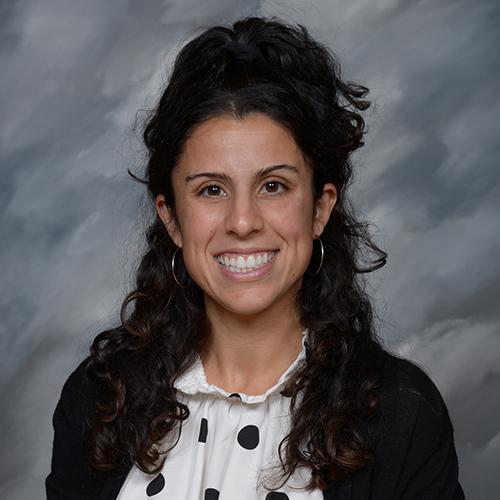 Name: Lauren Iorio
Hometown: Eastchester, New York
High School: Ursuline High School
Major: Early Childhood/Childhood Education, MST
Graduation Year(s): 2016
Company: Saint Barnabas Elementary School (Archdiocese of New York)
Job Title: Principal
What is a day in the life like at your school?
A day in the life at Saint Barnabas Elementary School is busy, exciting, and full of laughter and learning! I am surrounded by supportive and hard-working colleagues who keep our building - which currently houses over 500 students from PK3 to Grade 8 with over 70 faculty and staff members - functioning.
What do you love most about what you're currently doing?
I love that my role allows me to participate in so many facets of learning – from watching my youngest students learn how to communicate and play with one another, to seeing my 8th graders tackle a regents algebra problem, to watching my 1st graders learn how to hop-scotch on the playground, and to seeing interdisciplinary learning assignments come to life through the collaborative actions of my teachers and staff.
How did Iona prepare you to get where you are today?
I have never spent a day in the classroom where I didn't feel prepared! Iona prepared me for my career by empowering me and providing me with the tools to constantly seek out more. The assignments and curriculum were intriguing and relevant during my time at Iona, and my professors always took the time to get to know me.
What is the lasting impact Iona has made in your personal and professional life?
I will forever be proud to say I am an Iona Gael. I credit most of my success in my career to the education I received from Iona.
What advice do you have for a current Iona student who wants to follow a similar path?
Network! Relationships matter the most in any career. Never pass down an opportunity to continue learning and always ask questions. Finally, follow your passion and work hard at everything you do.
What seven words would your family and friends use to describe you?
My family and friends would describe me as motivated, passionate, hard-working, compassionate, energetic, accommodating, and innovative.