Liana Yoanidis '20
Meeting a recruiter during her freshman year got her foot in the door at a Big Four accounting firm.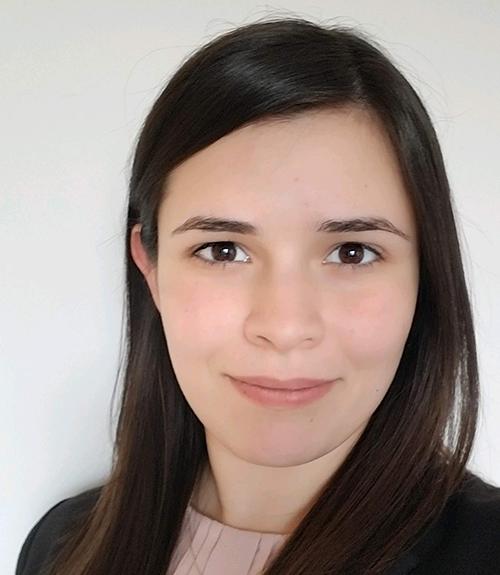 Major: Accounting and Information Systems
Honors Program
Hometown: Hopewell Junction, N.Y.
High School: Arlington High School
Some ways I participated at Iona:
Co-president Beta Alpha Psi, Iona's Accounting Honors Society
Secretary Greek Culture Club
Tutor at the Rudin Center
Volunteer at Abraham House
Liana is currently enrolled in a Master of Accounting with Data and Analytics Program at Villanova University.
What have you accomplished so far that you are most proud of?
I am so proud that I have been accepted into the KPMG MADA (Master of Accounting with Data and Analytics) Program, which means KPMG is sending me to Villanova for a Masters. KPMG is a global network of member firms offering audit, tax and advisory services. It is one of the Big Four accounting organizations.
How did you find this opportunity with KPMG?
Iona holds career fairs every year, and I attended one in my freshman year. That's where I met the KPMG recruiter. I stayed in contact with the recruiter through Accounting Club and Beta Alpha Psi meetings, which helped me get a foot in the door as the recruiter recognized me and invited me to KPMG events. It was at one of these events that I asked if KPMG had any opportunities for someone with a background in accounting and information systems (I was a double major), and they told me about the MADA Program.
Were you involved with activities at Iona? What did those experiences teach you?
My work with Beta Alpha Psi and the Greek Culture Club allowed me to hone my skills as a leader and a team member.
I was part of a panel for Scholars Day one year, and I learned that I enjoyed presenting my work and discussing my topic. I have attended many Iona basketball games, including the ones in Albany, and it is always a lot of fun and there is a great sense of community.
One of my favorite activities was working as a tutor in the Rudin Center. Not only did this experience teach me great communication skills and allow me to help others, but it kept a lot of foundational accounting principles fresh in my mind.
I also participated in service activities. My favorite was Abraham House where we worked with children who have incarcerated caretakers. We read with them and did crafts, which brightened the children's day.
Any advice to prospective students?
I think the key for incoming students is to really put yourself out there and explore. I tried out numerous clubs and activities and I went to any career-related event I was invited to until I knew enough to determine what would contribute to my focus. You never know who you will meet or which piece of information you will pick up that might alter your course or help you get where you want to go.