Margaret (Maggie) Timoney '89, '92MBA
Leading By Example and Inspiring Others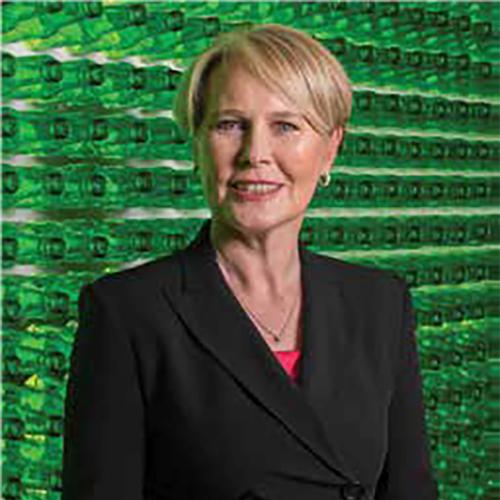 On September 1, 2018, Iona College Board of Trustees member, former Division 1 basketball player, and Gael standout Margaret (Maggie) Timoney '89, '92MBA began her role as the newly appointed CEO of Heineken USA. She is the first woman to serve as CEO of a major American beer company.
"Maggie is a competitive and energetic leader who is known for inspiring teams, operationalizing plans and mobilizing organizations to deliver business results," Marc Busain, Heineken Americas Region President, said in the announcement. "She understands the challenges and opportunities that exist within the U.S. market and she has the right mix of strategic vision, people leadership and grit to ignite future growth for Heineken USA."
Maggie joined Heineken in 1998 and rose to the role of director of Heineken Canada in 2006. In 2010, she was appointed senior vice president of Human Resources. For the last five years, she has served as CEO of Heineken Ireland.
"I was put in this job not because I am a woman," she said. "I was put in this job because Amsterdam believed in me. And I hope, with my team and with the fantastic people at Heineken USA, that I can deliver those results," said Maggie at the National Beer Wholesalers Association (NBWA) annual meeting.
Realizing she has the pressure of being an inspiration to aspiring future female leaders, she adds, "I know I have a tremendous amount of responsibility on my shoulders to deliver for Heineken USA, to deliver for the industry, to deliver for myself and my family and for female leaders and young girls everywhere who say, 'Yes, yes, I can be there.'"