Marie Volpe, Ph.D., '81
Spreading Education to Serve the World Community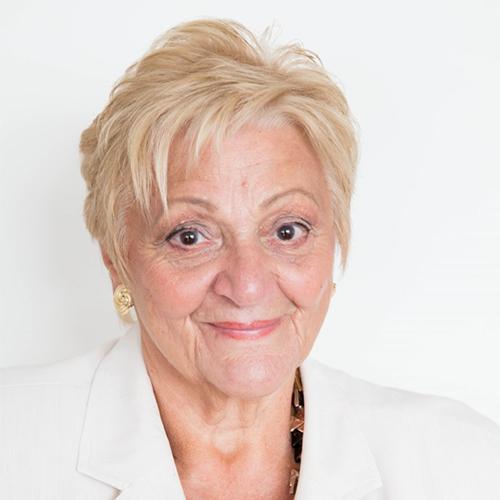 From messenger to manager to professor, from New York to Vietnam to Mongolia, Marie Volpe's life experiences have been wide ranging and far reaching. Marie is dedicated to using her diverse resources and broad expertise to serve others.
Working her way up from messenger to Manager of Education and Development for Exxon over the course of 35 years, Marie boldly faced a variety of challenges. She served on a search and rescue team at the end of the Vietnam War that located and assisted 80 Exxon Vietnamese families. While working full-time, Marie earned her bachelor's degree in psychology at Iona, followed by her master's degree in organizational development from Columbia University. At age 50, Marie entered Columbia's doctoral program and earned her degree in 1992.
Since then Marie has worked at Columbia's Teachers College, teaching courses and helping doctoral candidates through the process of completing and defending their dissertations and earning their degrees.
Once again Marie's work took her overseas, this time in 1999 to Mongolia, where she helped develop a post-Soviet school system. "At the start of the program there were 59 schools across Mongolia. Nine years later we were able to train and prepare teachers and deploy them in over 200 schools."
Returning to Mongolia in 2008, Marie went beyond the scope of her work on its school system. "I came across street children living in the sewers of Ulaanbaatar, the capital city. I went back to Teachers College determined to do something to help disenfranchised orphans and street children." Marie established the Carmella and Marie F. Volpe Fellowship for International Service in Education, in memory of her mother, whose life was dedicated to charitable giving. The Fellowship has sponsored interns each summer to work with nongovernmental organizations around the world that are serving and teaching poor, lost, and hungry children.
Marie is committed to serving not only the world community, but her own neighborhood. "I live in a working-class Hispanic community, which includes poor, elderly, and homeless people. I am seeking ways to advocate on behalf of those trying to find their voice. I want to live my life to its very end, in service to others."