Matt Rizzetta '05
Staying Focused on Improvement.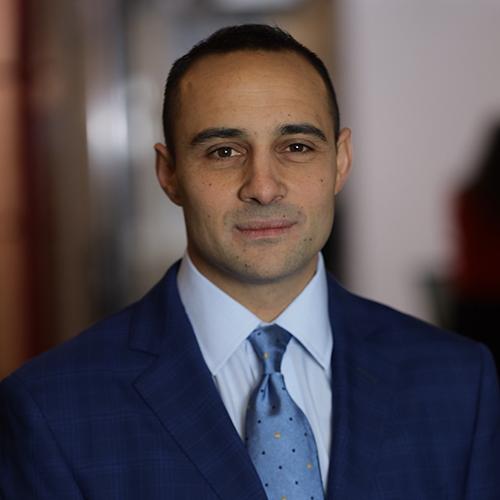 Matt Rizzetta '05 studied Mass Communication while at Iona. A few years after graduation, he founded North 6th Agency (N6A). N6A represents over 50 brands from across the world, where they manage everything from social media, public relations, awards and speaking programs, as well as content and design services. They have been in business for almost a decade and have built N6A into a global agency. N6A currently operates out of three offices in New York, Toronto, and Colorado.
As CEO, Matt is most proud of their new employee rewards program called Pace Points. Pace Points is "a customized rewards program that lets employees choose perks according to what interests them the most. We have categories for cash, quality of life, travel experiences, health/wellness and food, with rewards ranging in value from a few hundred dollars to over $50,000". Matt says that although developing the Pace Points reward program was exhaustive, it is "at the top of (his) list of things (he's) most proud of since founding (his) company".
A graduate of Mamaroneck High School, Matt grew up attending Iona basketball games and events on Iona's campus. Matt officially became a Gael when "after a year of going away to college, (he) decided to come home and transfer to Iona." He cites all of the great people he met in the Iona community as a reason for his close affinity for his alma mater. He has fond memories of attending the men's basketball games in college, and despite Matt's busy schedule, he still attends most home games and even follows the team on a few road trips each year.
Matt's advice to Iona students is to "stay hungry for improvement. Every day, you should be on a mission to learn something new and become a more well-rounded member of the Iona community. Meet new people, ask questions, absorb as much information as you can. In the long-run, it will (serve) you well as you pursue your career dreams."