Michael A. Carpentieri '10MST, '13MSEd Defines Leadership as Principal of George Ross Mackenzie Elementary School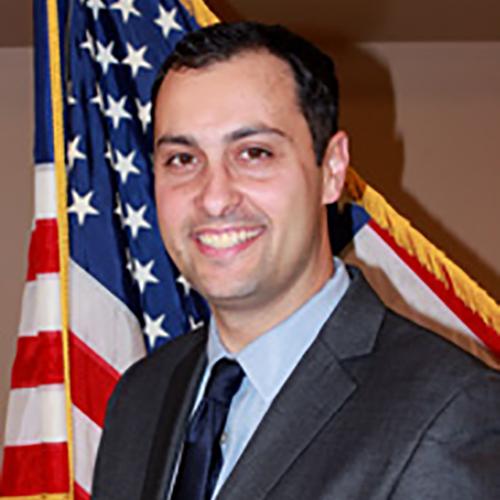 Name: Michael A. Carpentieri
Hometown: Campbell Hall, N.Y.            
High School: John S. Burke Catholic High School
Majors: Master of Science in Teaching and Master of Science in Education
Graduation Year(s): MST (2010) and MSEd (2013)
Company: Eldred Central School District – George Ross Mackenzie Elementary School
Job Title: Elementary School Principal
What is a day in the life like at your company?
Every day is exciting, enjoyable and effective. I begin each morning with a check in with my maintenance and cleaning staff as well as guaranteeing all classrooms and support services have coverage so we can execute our school day. We welcome over 240 students from pre-K through sixth grade through our doors every morning and begin our day with educating students. I try to visit every classroom daily checking in on both staff and students to gain a feeling of the climate or atmosphere of the day. There are many days when instruction, recess, lunch, music, art and physical education run smoothly and others where individual crisis come up that must be dealt with immediately. We ensure all students are safe and learning until we have to say good-bye and put those same children on busses or have them get picked up at the end of the day.
What do you love most about what you're currently doing?
The most enjoyable aspect of my job is being an instructional leader to my staff, discipline leader to our students and the community leader to our stakeholders as we together hopefully affect our children in a positive way improving student outcomes. As an elementary school principal, I still get to have student interactions every day. It may be eating lunch in the cafeteria, playing floor hockey in gym class or random interactions in the hallways as students are milling about their day. These interactions are what make my position as enjoyable as it is!
How did Iona prepare you to get where you are today?
Iona gave me the foundation in my educational journey to provide the best instruction possible for my students in my classroom. This foundation is rooted in a sense of service for others which always made sure I put students first. The rigor of the coursework had me prepared to enter my classroom ready for whatever was going to be thrown at me.
Were you involved in any student groups or activities? If so, how did they shape or support your career path?
As a graduate student, I unfortunately did not have the time to be able to be a part of any student groups or activities, however, while attaining my first master's degree I worked full-time in the Registrar/Financial Aid office. This allowed me to receive tuition-reimbursement from Iona University and begin fostering relationships around campus.
What is the lasting impact Iona has made in your personal and professional life?
Iona allowed me to enter the field of education and become a school building leader with aspirations of becoming a district leader in the future. The relationships formed with professors remain beneficial as I was just able to reach out to Dr. Paul Beaudin. We had not spoken in many years, but rest assured he was there to answer my questions and guide me along my path as I pursue doctorate opportunities continuing to be a lifelong learner and refine my craft.
What advice do you have for a current Iona student who wants to follow a similar path?
With the educational field ever changing make sure you always follow your passion and interests. If you are interested in entering the educational field know there are so many outlets for you to find beyond just the classroom. School districts are constantly looking for data and technology experts, social workers, psychologists, counselors and of course teachers as well as students who can understand equity, diversity and inclusion. If being a building or district leader is something that may interest know you have to start from the bottom, build relationships with both your peers and supervisors and of course work at it. There is both an art and a science to teaching and leadership.
What seven words would your family and friends use to describe you? 
Family and friends would describe me as intense, energetic, competitive, compassionate, focused, driven and thorough.