Michael McGlone '17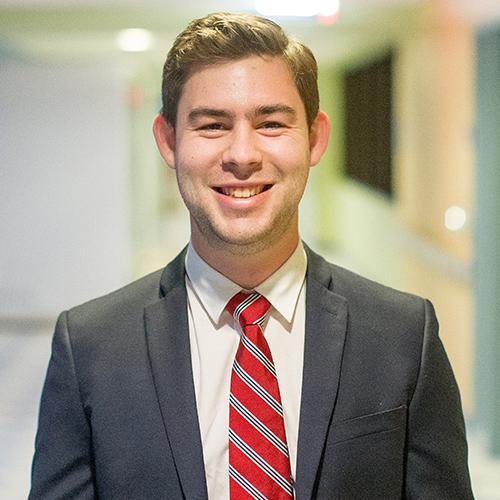 Major: Physics
Minors: Chemistry, Biology
Hometown: Boonton, N.J.
High School: Seton Hall Prep, N.J.
Clubs and Activities:
Iona College Pipe Band
Project Symphony
Tell us about your experience with Dr. Sunghee Lee's Research Group: Project Symphony.
Iona allowed me the opportunity to participate in eye-opening research opportunities including the Project Symphony Research Group, as well as summer research programs at Princeton University, University of Tokyo, and the Czech Academy of Sciences. The Project Symphony Research Group is much of the reason I decided to apply to medical school, as it showed me the applications of basic sciences to human health. All of these research experiences allowed me to develop the knowledge and skills that I would eventually use working at Regeneron Pharmaceuticals and as I continue my career in medicine.
Did any class, professor, mentor or friend make an important impact on you at Iona?
I owe much of where I am today to Dr. Sunghee Lee. While at Iona, Dr. Lee not only went above and beyond to coordinate and supervise my research opportunities, but also served as a model professor and professional mentor. However, Dr. Lee's mentorship did not end the day I graduated. Even today, years after graduation, she continues to provide professional and academic guidance.
What are you doing now and how did Iona help you succeed?
After graduation I started working at Regeneron Pharmaceuticals in a research and development lab. During the three years I worked at Regeneron I had the opportunity to work on approximately 30 drug candidates in over 20 different diseases, in areas ranging from oncology, ophthalmology, and infectious diseases (most recently for Covid-19). Iona provided me with the fundamental research skills to continue my learning and to be successful within a fast-paced company. I am currently in my first year at Cooper Medical School of Rowan University. I look forward to continuing my education and applying the skills I have learned in research to clinical practice.
What did you accomplish at Iona that you are most proud of?
Iona is such a unique school in that it allows its students the access and flexibility to participate in such a variety of opportunities. As I look back, I am proud of myself for taking advantage of every opportunity during my four years at Iona. From the friends I made, to the ability to continue playing the bagpipes with such a great group of people and the academic and research experiences, Iona provided me the opportunity to experience it all.
Any advice to prospective students?
Join the Pipe Band!