Michaela Johnson '05
Service Learning, Leadership Skills and Amazing Internships Lead to Big Opportunities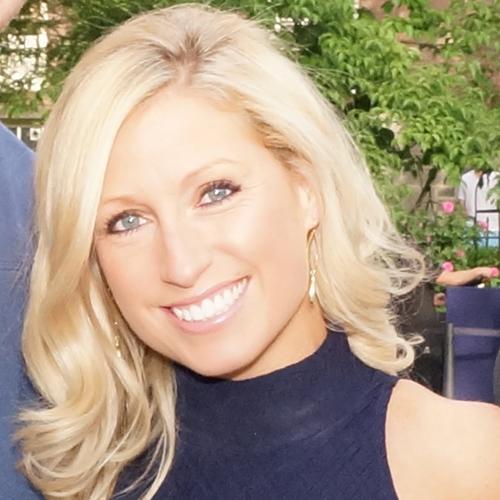 Determination defined Michaela Johnson's time as an Iona student and launched her career with the Boomer Esiason Foundation. Johnson came to Iona to study Mass Communication (now the Media & Strategic Communication Department), play soccer, and enjoy the perks of living just a few miles away from New York City. The elements that drew her to Iona each contributed to her success.
Johnson cultivated leadership skills at Iona as a member of the Women's Soccer team, of which she was captain her senior year. The understanding of teamwork and sense of confidence Johnson gained on the field have been instrumental in her career trajectory.
"One advantage of attending Iona was access to amazing internships and volunteer opportunities year-round in New York City," Johnson explained. As an Iona sophomore, Johnson began volunteering at CBS Sports. As a senior, she was hired as an intern, which led to an assistant job after graduation, then a promotion to business affairs.
"During my time at CBS Sports, I volunteered to work overtime in the studio as often as possible so that I would be recognized as a hard worker who never said no to an opportunity," she said. That strategy paid off when Johnson met football legend and philanthropist Boomer Esiason. "He found out that I was a go-getter and hired me to work as his executive assistant at the Boomer Esiason Foundation," which works to improve the quality of life for people with cystic fibrosis and raise money to improve treatment for the disease and find a cure.
In addition to organizing all Foundation events, Johnson also serves as President of Team Boomer, which encourages people with cystic fibrosis to be active and fit, and helps athletes raise money for the cause.
As she learned more about the Foundation's work, Johnson realized young professionals wanted to support the Foundation but couldn't afford the typical cost of galas and sponsorships, so she created the Boomer Esiason Young Professionals Committee. "I am most proud of my work with the Young Professionals Committee," Johnson said. "Since its inception, we have raised over $1 million toward our fight against cystic fibrosis."