Nesta Felix '01
When a Community's Need is an Opportunity to Serve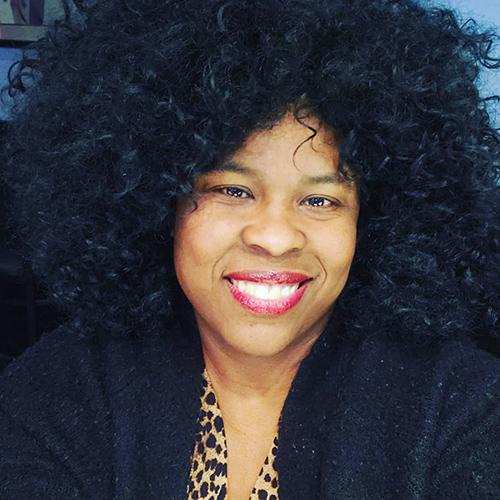 When Nesta Felix sees a need or an opportunity, whether on the basketball court or in the community, she jumps in with both feet. Nesta has worked with kids since she was a kid herself and coached high school and college basketball teams since graduating from Iona. While at Iona, Nesta played basketball and volleyball and rowed crew. She coached basketball at Monroe College, where she also earned her MBA, then moved to Yeshiva University. She served as head basketball coach at Westchester Community College for two seasons until 2018. Nesta is proudest, however, of NewFlex Youth Programs, the youth development organization she created in 2008 in Mount Vernon, New York.
Nesta conceived the idea for NewFlex Youth as part of her MBA studies. She knew as an undergrad at Iona that she wanted to launch a program that included mentoring, character building, and basketball. When NewFlex began, Nesta invested her own money and time in the program, operating out of a tiny classroom in a community center. Families flocked to NewFlex, eager for their kids to work with a role model like Nesta.
"Seeing my vision unfold and the number of lives changed is what keeps me going and committed to our mission," Nesta explained. The primary challenge of running a nonprofit is always funding. "I am grateful for the support of our community and I am always working to find financial resources so we can grow our programs," Nesta said.
Serving as a student leader at Iona gave Nesta tools she uses today as a nonprofit leader. "I was involved in the Council of Multicultural Leaders, Iona Singers, Iona Choirs, Spanish Club, English Honors, Campus Ministries, and Drama," Nesta recalled. "Iona allowed student leaders to develop and manage our events and budgets. Those were real-life lessons that I still build on."
Nesta was recognized by Good Morning America's Holiday Heroes program in 2014, which renovated NewFlex's space, provided funding, built a basketball court, and bought Nesta a new car to help her transport kids. She was also featured in a CBS New York Black History Month story in 2016. Nesta credits her family and her faith for motivating her generosity and commitment to others.
Even with all the demands on her time and energy, Nesta still makes time to play. She competes regularly in urban basketball leagues and is a certified basketball official, demonstrating what it means to be a leader on and off the court.