Rebecca Comizio '13MA
"School Psychologist of the Year" Helps Children Thrive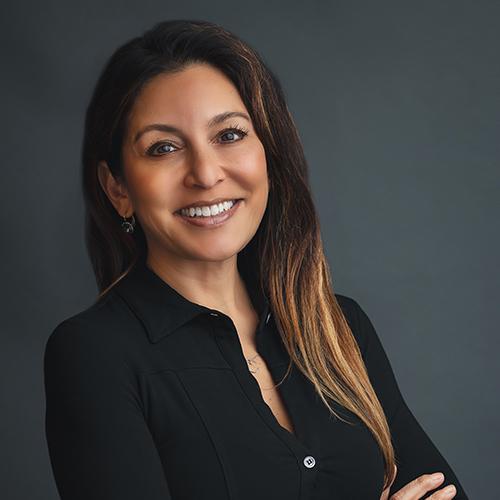 In just five years, Rebecca Comizio '13MA went from being a hard-working graduate student in Iona's M.A. in School Psychology program to being named Connecticut's School Psychologist of the Year.
Rebecca's first experience at Iona was at an information session for the graduate program in School Psychology. She had been a stay-at-home mother with her four children for the previous 10 years. Though that role was fulfilling, she missed being a student and had a dream of working professionally with children to help them thrive.
"Iona College had a great reputation and it offered a convenient program that I could attend part-time," said Rebecca. At the information session, Rebecca met Katherine Zaromatidis, Ph.D., who commended her on her commitment to staying home and raising her children, while maintaining her interest in pursuing a graduate degree. "As the Director of the School Psychology Program, Dr. Z's kindness was tremendously encouraging, and it marked what turned out to be a culture of support, encouragement and incredible mentorship throughout my time at Iona," shared Rebecca. "Each of my professors was thoughtful, dedicated and willing to help each student as much as they needed. The program offered tremendous support for working, busy, conscientious students. Iona truly prepared me for a wonderful internship experience that taught me so much and a career that I feel grateful for every day."
Rebecca has been working as a school psychologist for the past two and a half years at New Canaan Country School in New Canaan, Conn. She also works as an independent contractor in a private organization, as well. While at Iona, she made connections through the National Association of School Psychologists (NASP) and Connecticut organizations and those connections led to many collaborations and opportunities. She has developed a professional Facebook community (School Psyched, Your School Psychologist) of 56,000+ school psychologists and people interested in the field, and this led to her being named the Chair of the NASP Communications Committee.
In recognition of her outstanding work with students, family and colleagues, Rebecca was selected as the 2018-2019 "Connecticut School Psychologist of the Year" by the Connecticut Association of School Psychologists, based on nominations and recommendations from supervisors and colleagues.