Return to Campus
Welcome back to campus! Please check the return to campus protocols and ensure your medical records are up to date.
Robert Collins '84, '07MS
Real-World Experience as an Undergrad Culminates in Major Award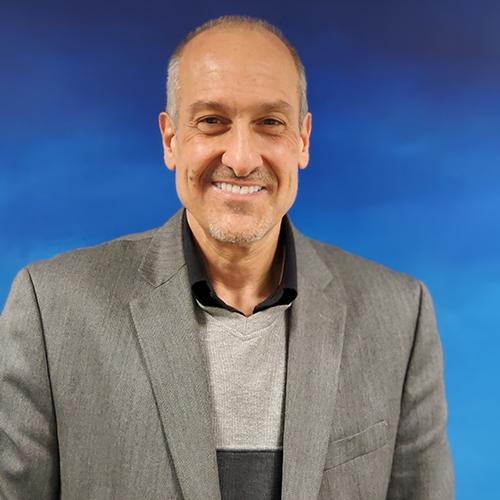 A retired Police Lieutenant who started his career in the Uniformed Division of the United States Secret Service, Robert Collins '84, '07MS, is now the recipient of The Lifetime Achievement Award from the Westchester County Detectives Association.
It was at Iona that Robert became inspired to devote his life to a career in the government. He shares, "It was while I was an undergraduate that I began to focus on a criminal justice career path. I declared Criminal Justice as my major, became involved in the Criminal Justice Club and began working with law enforcement professionals while I was an undergraduate."
In 1986, after his time with the United States Secret Service in Washington, D.C., he chose to leave federal service and accepted a position with the Harrison Police Department, where he ultimately retired after 22 years of service.
As a member of a local Lions Club volunteer organization, Collins participated in community service for more than 16 years, was privileged to lead the local club for nine years as both president and vice president, and was recognized numerous times for his work.
His most recent honor, The Lifetime Achievement Award from the Westchester County Detectives Association, is given to law enforcement personnel who, over the course of their careers, have demonstrated exceptional and continued dedication, professionalism and tangible results in law enforcement.
"I am extremely humbled and proud to have received this recognition from my colleagues in the law enforcement community. Being recognized by my peers for exemplary service, dedication, devotion and professionalism gives me the knowledge that I served my community and colleagues well," says Collins. "In addition to the community service, I'm most proud of not only my children, but also of completing my master's degree while I was working full-time and balancing family life."
Currently working in corporate security for a Fortune 50 company, he remains dedicated to his profession by continuing to maintain certifications and membership in both law enforcement and corporate security partnerships, all while continuing to devote much of his time to volunteer efforts through the local Lions Club.
"Iona represented the best of two worlds to me. It presented an opportunity for me to obtain a higher education from a world-class institution while still remaining embedded in my local community near family and friends. In addition to the great education I received, there are the bonds of mutual respect and continued friendship among fellow students and professors that I still have – it gives me a sense of family," says Collins.
His advice to students is to: "Follow your passion. Always be grateful to the folks that not only desired excellence in your life, but also to those who cared for you. We all go through struggles in life, there are no exceptions. Use those struggles as a learning tool. To quote from a friend, Robin Roberts of ABC's Good Morning America, 'Make your mess your message.'"