Ryan McFadden '19
Discover What You Love To Do and It Will Push You To Succeed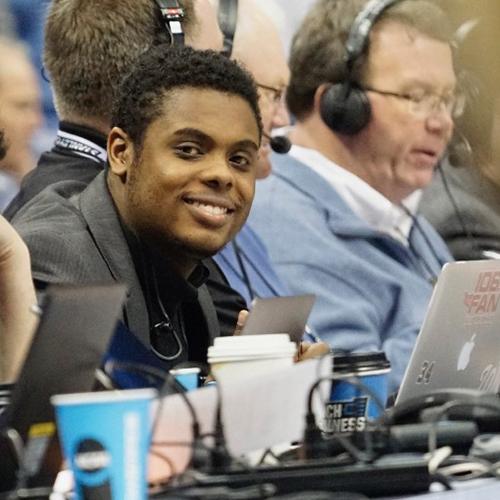 A journalist with the Washington Post, Ryan McFadden '19, is living his dream of covering sporting events for a major media outlet. As a Mass Communications major with a concentration in journalism, Ryan was very involved on the Iona campus as the sports editor for the Ionian, where he covered all the men's basketball home games, as well as the MAAC and NCAA tournaments.
Originally from Cheltenham, Md., Ryan attended DeMatha Catholic High School. Ryan was drawn to the small community and class sizes of Iona, which he says allowed him to build strong connections with his professors, leading to academic success and the availability of rewarding opportunities.
"I loved my entire experience at Iona. I remember toward the end of my senior year I was telling people that I wish I had one more semester at Iona," Ryan says.
After graduation, he started working with the Washington Post, where he is currently covering high school girls' volleyball and boys' and girls' cross country. He is also the founder and manager of the sports media website called Inside the Locker Room, where he has the opportunity to cover a wide variety of sports in the Washington, D.C., area.
Ryan is currently enrolled in his first semester of graduate school at the University of Maryland, where he is working on his master's degree in journalism. In the future, he hopes to return to school and get a Ph.D. in journalism.
In reflecting back on his time at Iona, Ryan shares: "Don't take time for granted. Four years may seem like a long time, but it's over in a blink of an eye. So, don't waste time and make sure you take advantage of every moment in college, whether that's in the classroom, internships or in your social life." He also says, "Do you what you love. I feel like in order to know where you want to go in life, you have to discover what you love to do. Once you figure that out, it will push you to succeed and you won't feel like you're working."