Samantha Danko '19, '21MSEd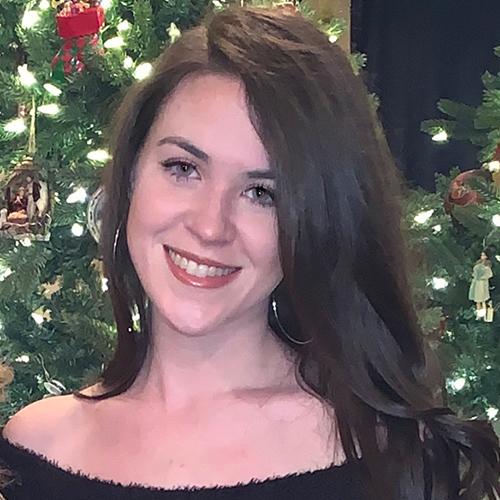 Program: Education (MSEd), Literacy & Special Education Concentration
Hometown: Eastchester, N.Y.
High School: Eastchester High School, Eastchester, N.Y.
Clubs and Activities
Sigma Tau Delta
Pi Lambda Theta
Golden Key International Honor Society
Iona College Tutors Online - Spring 2020
Why did you choose Iona?
I chose Iona for both my undergraduate and graduate degrees because of the strong education program. The classes tend to be smaller in size which makes the experience personal and the instruction more individualized. In addition, the courses were rich in content and provided many opportunities for growth and development. Lastly, I have established strong friendships and connections through this program.
Why did you choose your major?
I chose education as my major because I have wanted to be a teacher since I was in first grade. Therefore, I was very eager to continue my education at Iona College for my master's degree, since I had such a wonderful experience as an undergraduate.
What have you accomplished so far that you are most proud of?
I am most proud of getting my first job right after I graduated in May 2019. After graduating, I taught one year of special education, and now I am currently teaching third grade general education.
How did Iona help with your success after graduation?
One of the aspects I love most about Iona is the close-knit community that is formed because of smaller, personalized classes. I have been in constant contact with my professor Richard McMahon. He has truly guided me through my career at Iona College and will be a lifelong friend and mentor. He was aware that I was looking to change teaching positions and work in general education. When an Iona alumnus notified him about an open teaching position, Professor McMahon immediately sent her my contact information. From there, I was able to get in contact with both the principal of the school and staff developer, who offered me the job shortly after! It all happened so quickly but it was meant to be. I am loving teaching third grade and am so happy I took the leap into a new position...with the support of some Gaels.
Did you participate in any student teaching or internships at Iona? How valuable were those experiences?
I had a great experience student teaching as an undergraduate at Iona. I taught 5th grade, and I put everything I learned from my courses at Iona to the test with my students. I also learned so much from my mentor teacher and through working with a variety of learners. My first job was teaching 5th grade.
Is there a particular area of study in your major that you are most interested in right now?
Currently, I am most interested in literacy acquisition. From observing many of my third graders this year who struggle with reading and writing, it was evident to me that students needed to be retaught foundational skills of literacy. Unfortunately, students have regressed academically due to the pandemic, so getting students back on target is essential.
Tell us about something you learned (in or out of the classroom) that really surprised or excited you.
Both in and out of the classroom, I have learned a great deal about academics. I have also been able to apply the concepts and strategies I've learned in my classes to my students' academics, so seeing that connection firsthand was very exciting for me.
Tell us something you've learned about yourself since coming to Iona.
Something I've learned about myself since coming to Iona is that I can accomplish anything I set my mind to. Teaching full-time while also being a full-time student proved to be difficult. However, I found that organization and proper scheduling were key pieces to remaining successful.
What are you looking forward in the next year?
I am looking forward to graduating in May and continuing my professional career as an educator.
What are you looking forward in the future?
I am looking forward to growing as an educator, as I feel that Iona has truly prepared me for success in the field of education.
Any advice to prospective students?
If you work hard and are passionate about your area of study, you can truly achieve so much at Iona College. I have enjoyed my time here thus far and look forward to completing my master's program. Upon completing my master's degree, I hope to return to Iona for additional classes and certifications!