Sean D. Brew '92, '00MS Shares Highlights of His Career as a Supervisory Special Agent After 25 Years of Service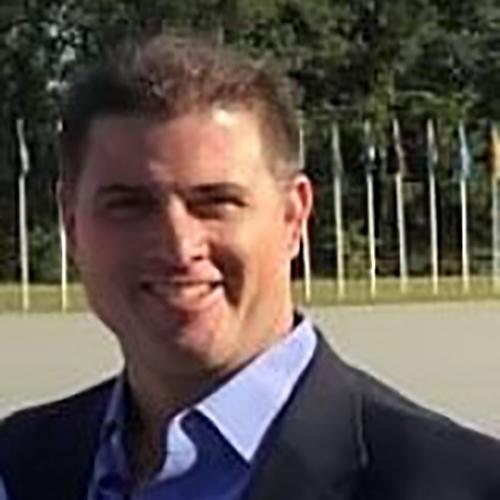 Name: Sean D. Brew
Hometown: Toms River, New Jersey
High School: Toms River High School North
Major: Criminal Justice
Graduation Year(s): BA (1992) and MS (2000)
Company: U.S. Immigration and Customs Enforcement/Homeland Security Investigations
Job Title: Supervisory Special Agent
What is a day in the life like at your company?
Most days we are conducting and planning operations, meeting with other federal agencies and local law enforcement, and working with prosecutors on specific caseloads.
What do you love most about what you're currently doing?
I retired in December 2022, after approximately 25 years of service. What I loved most about my career was the daily challenge of finding success in whatever the case and the excitement of pushing my agents to reach their potential. One benefit that I was not expecting, but was a bonus, was the positive impact that we made on communities in the areas I have worked.
How did Iona prepare you to get where you are today?
Iona has prepared me by meeting classmates from diverse backgrounds, presenting challenges in the classroom and opening my eyes to the opportunities that were available to me. Iona mapped out the steps to take in my field.
Were you involved in any student groups or activities? If so, how did they shape or support your career path?
I was involved in football, rugby and Delta Kappa Beta Fraternity. Each one reinforced the concept of teamwork that I used throughout my career.
What is the lasting impact Iona has made in your personal and professional life?
On a personal note, I met my wife of 27 years at Iona (Darcy McCabe '94), and two of our children (Sean M. '19 and Madeline '22) have graduated from Iona as well. Iona has also provided me with contacts that I have kept throughout my career – many of whom I see not only on a professional level, but a personal one.
What advice do you have for a current Iona student who wants to follow a similar path?
Research all job opportunities – even the ones you may not want, because that may be the one you end up loving the most. Be patient – there are many factors in federal, state and local governments that may cause delays, such as budget constraints. Have a back-up and always check your email. Finally, stay in shape – every job within law enforcement will require a physical test so be prepared.
What seven words would your family and friends use to describe you? 
My family and friends would describe me as patient, impatient, determined, intense, devoted, loyal and humorous.