Tiara Griffith '20
Stepping Out of her Comfort Zone Led to Landing Dream Job at Facebook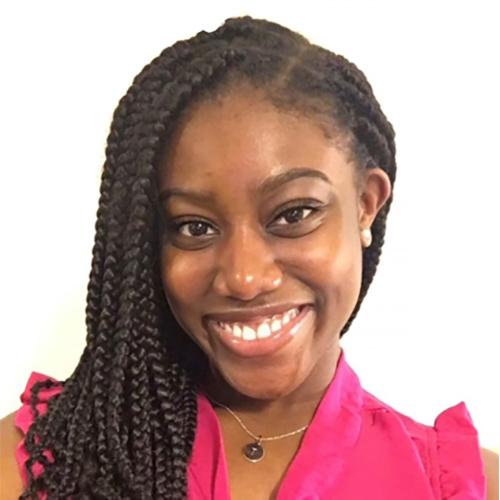 Major: Business Management
Hometown: Mount Vernon, N.Y.
High School: Maria Regina High School
Tiara credits the Hynes Institute for Entrepreneurship & Innovation for being the first stop along her journey to landing her dream job at Facebook. One day during her freshman year, she decided to explore a new path and it was that decision that would eventually lead her to the position she is in today. "My advice to current students would be to get involved on campus, put yourself out there, and take advantage of all of the opportunities around you," she said.
Thanks to the historic efforts of the Iona Forever campaign, the College raised enough funds to launch the Hynes Institute, an interdisciplinary hub for the development of creativity and leadership skills critical for success in a global economy. Tiara was one of two students selected to be on the Hynes Institute search committee to assist with finding the founding director and also became the founding president of the Entrepreneurship Club. "The Hynes Institute quickly became a second home to me and as a commuter student, I spent a lot of time there," she said. "I enjoyed collaborating with the Hynes Institute team, interns, and students." Her involvement in Hynes also led her to participate in the Iona Innovation Challenge as well as the opportunity to study abroad in Turin, Italy at the European Innovation Academy (EIA).
The culmination of these experiences allowed dreams to become reality for Tiara when she accepted a full-time position at Facebook. She currently works as a rotational product manager, collaborating with a cross-functional team consisting of engineers, data scientists, product designers, etc. to ideate and develop new products and features for Facebook and its family of products.
"I am so excited to be working at Facebook as a rotational product manager," she said. "The journey to this point was very long and challenging, but I am grateful to all of the people that helped me get to where I am today."